This pine chest was looking a bit tired and dull when it arrived in our workshop. The carcass was wobbly, the drawers' runners broken, and the dust boards falling off.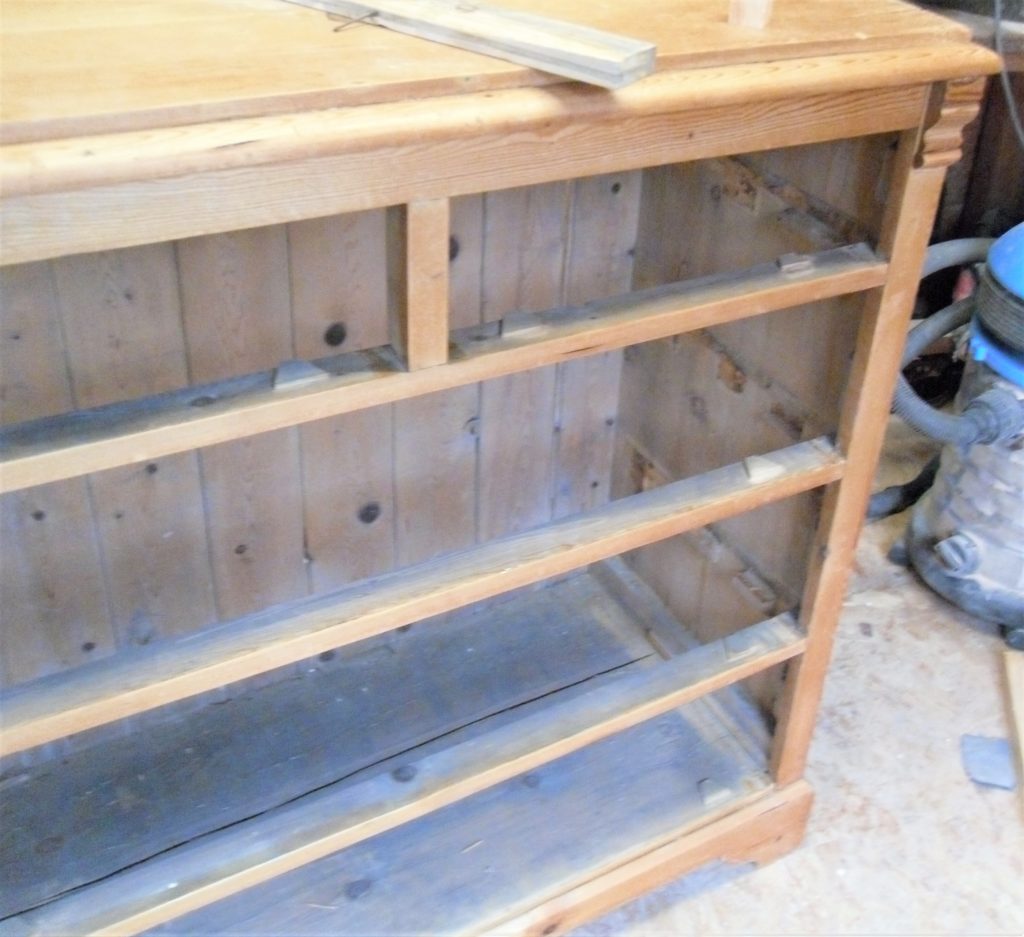 The finish was completely worn and the pine wood cracked deeply on the top as well as along the sides. Some wood knots on the top of the cabinet were so dry that they popped off when we touched them.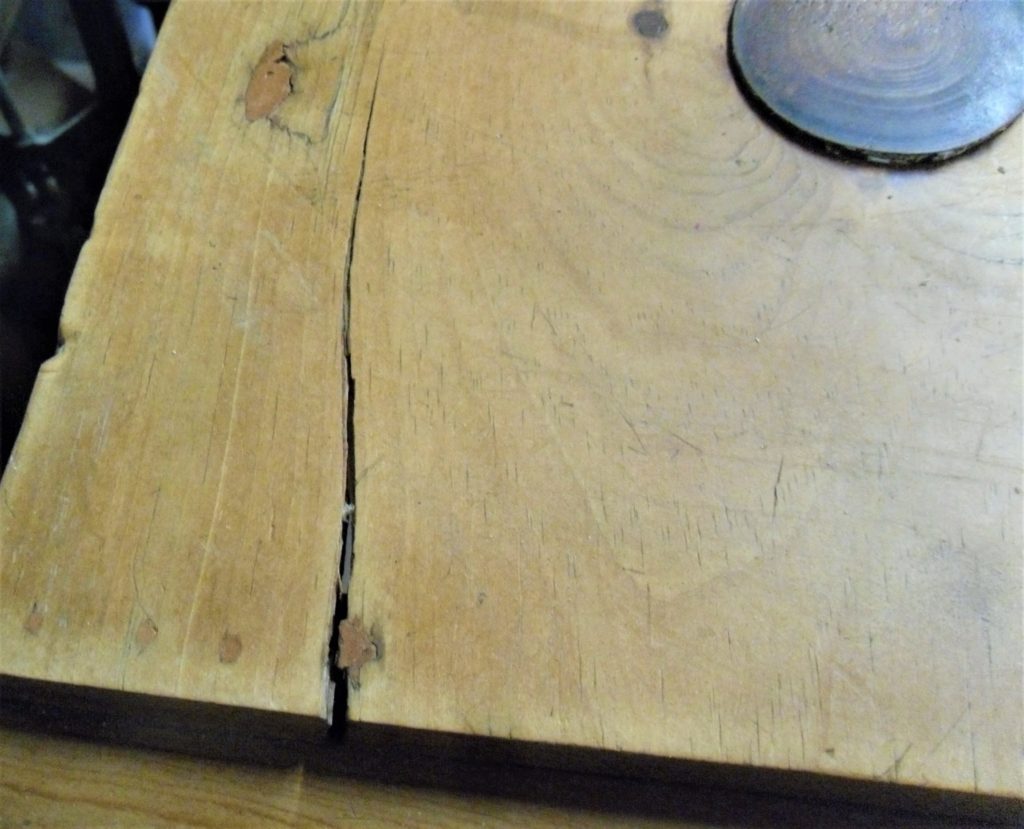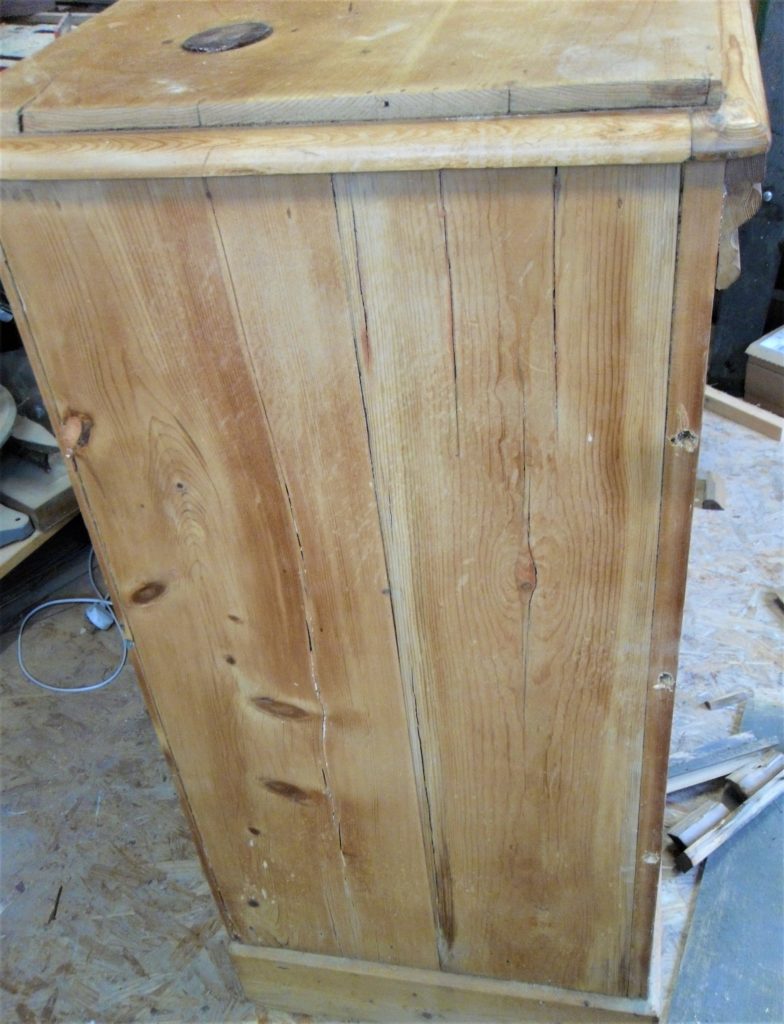 We started by installing some new drawer runners and dust boards. For this we removed the boards at the rear of the cabinet.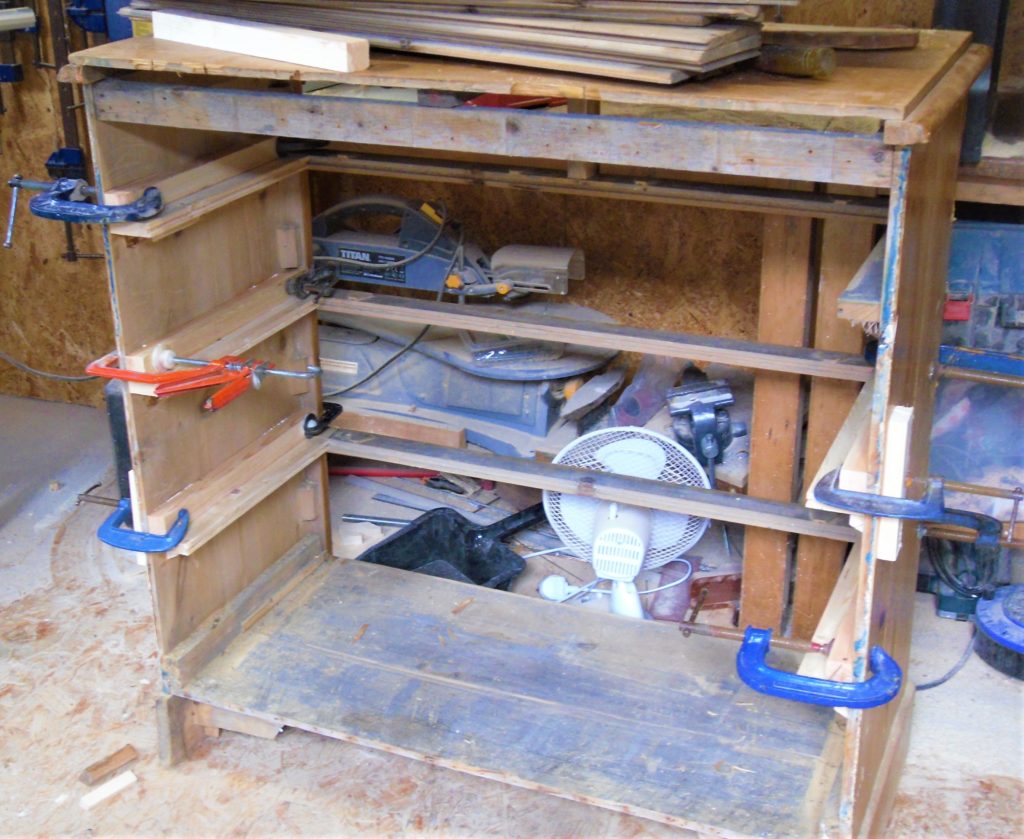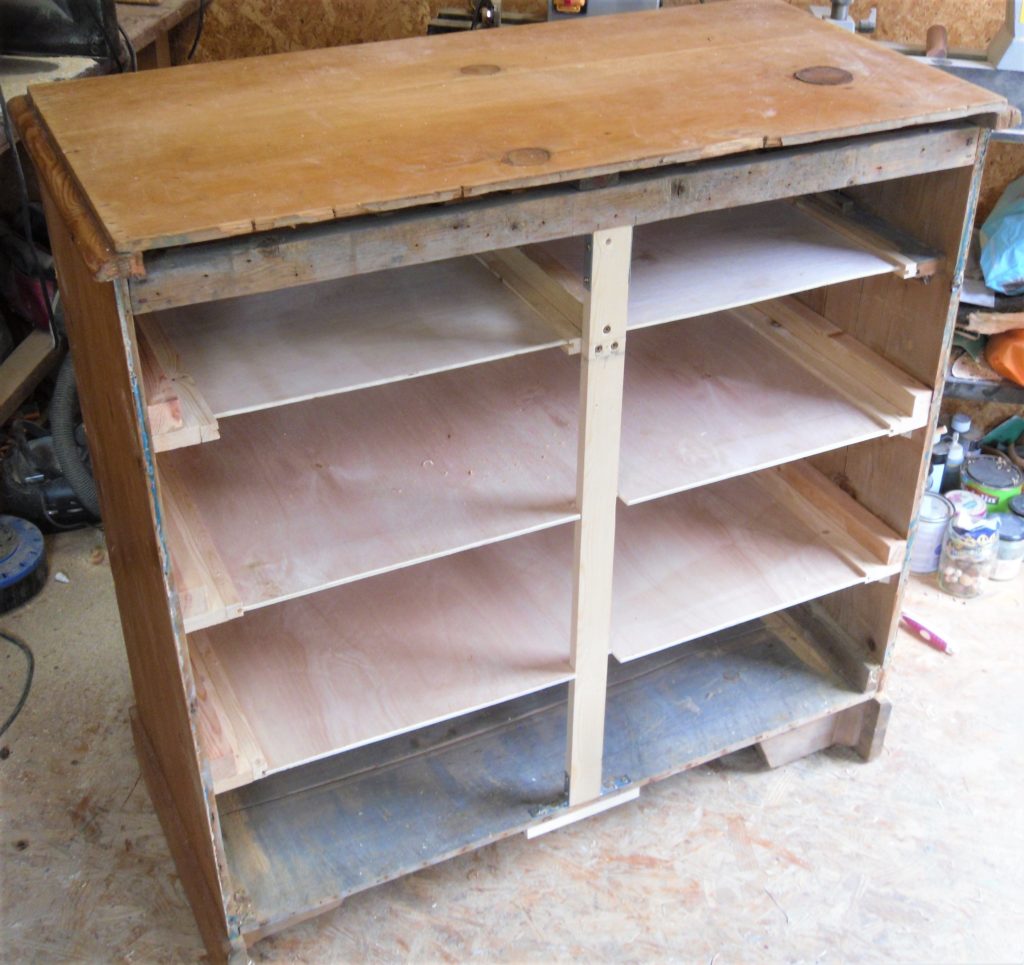 Once the structure was solidified, we started work on filling in the cracks with pine veneer and planning them down.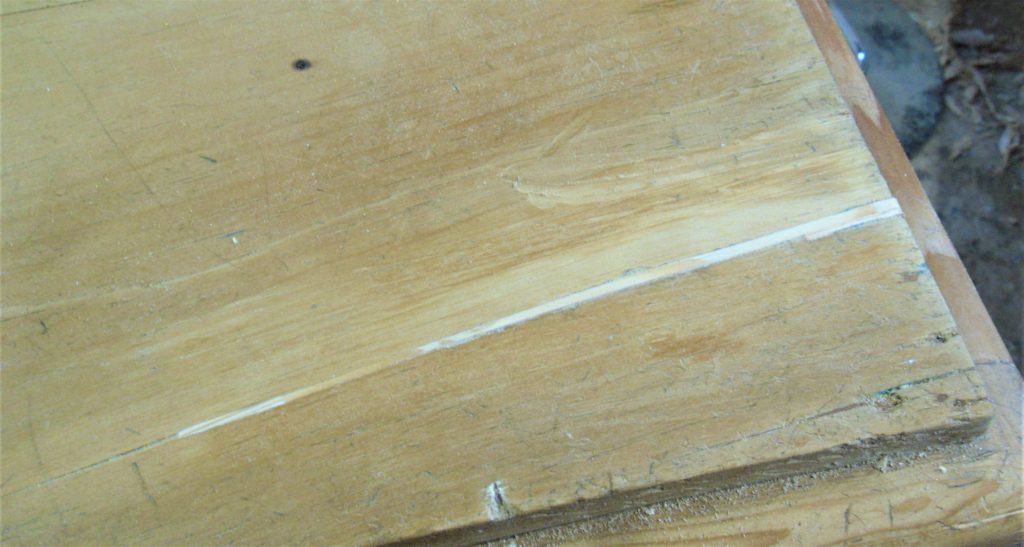 The chest is now ready to be refinished. It is stripped of left over finish and cleaned up before applying 2 coats of satin varnish with a honey gold dye in it in order to enhance the natural colour of the pine wood.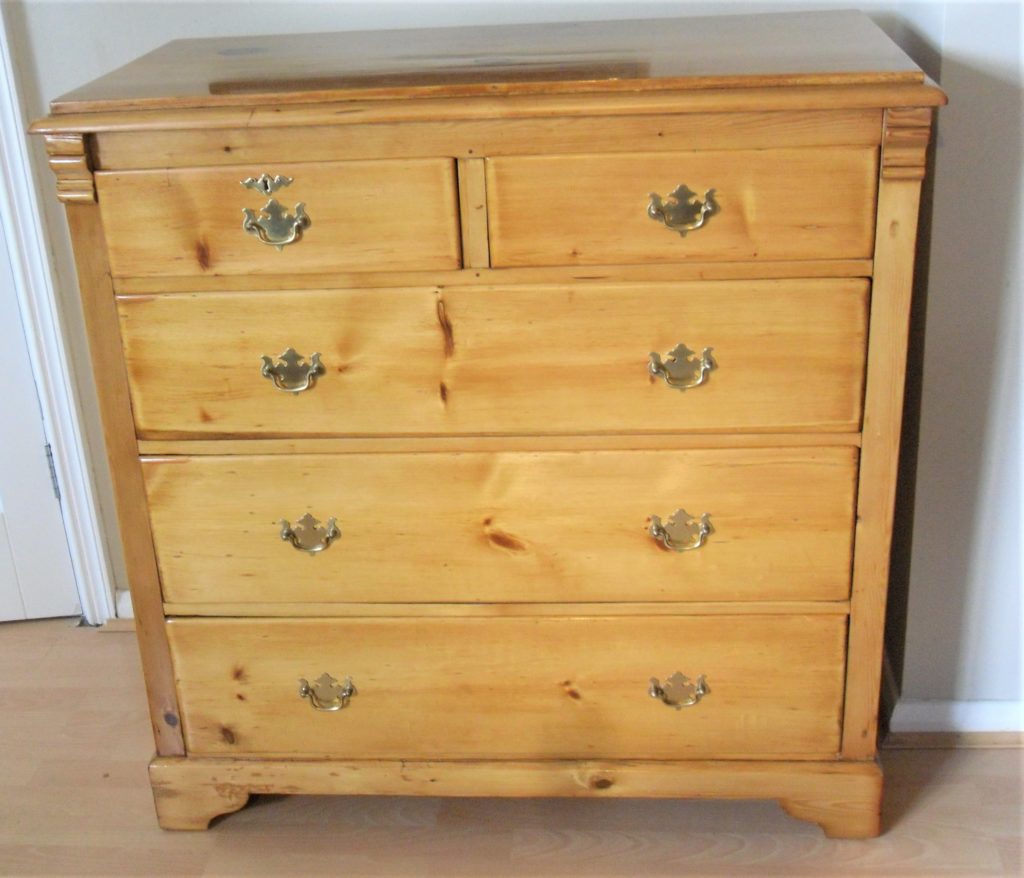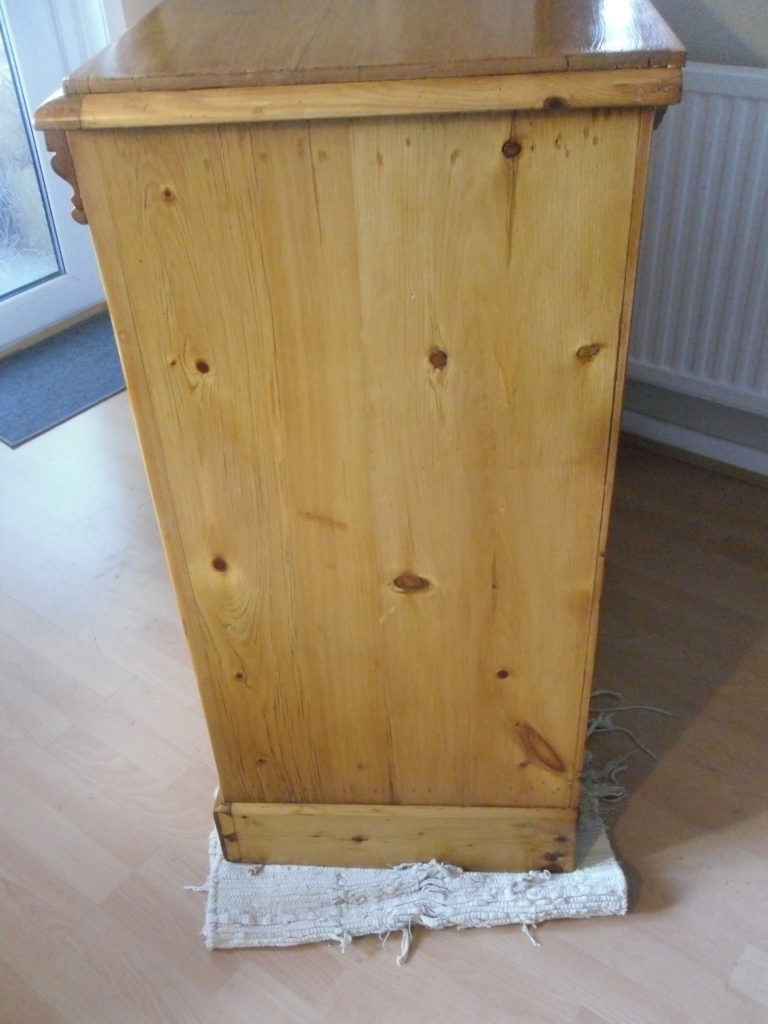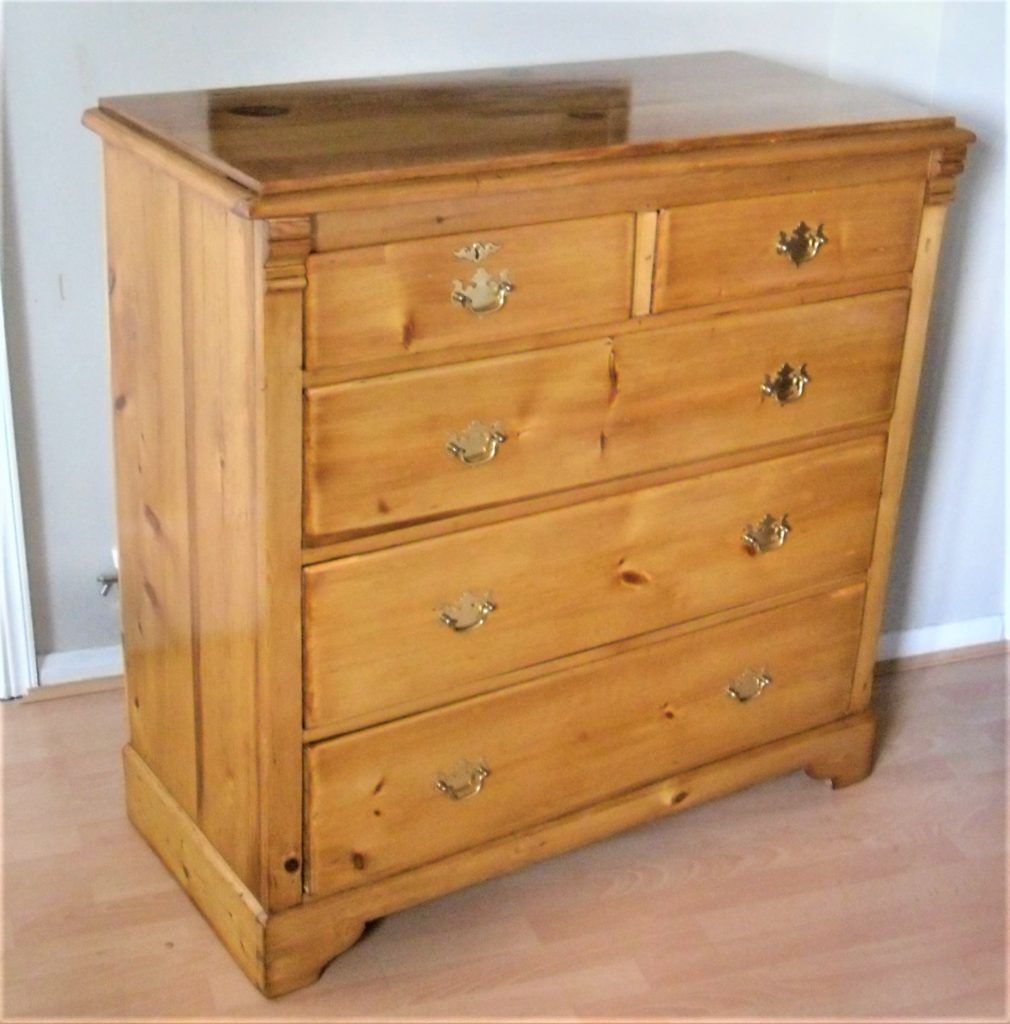 Ready for another 50 years of use…