This elegant little armchair was brought to us wobbly, all the joints were dried and pulling apart.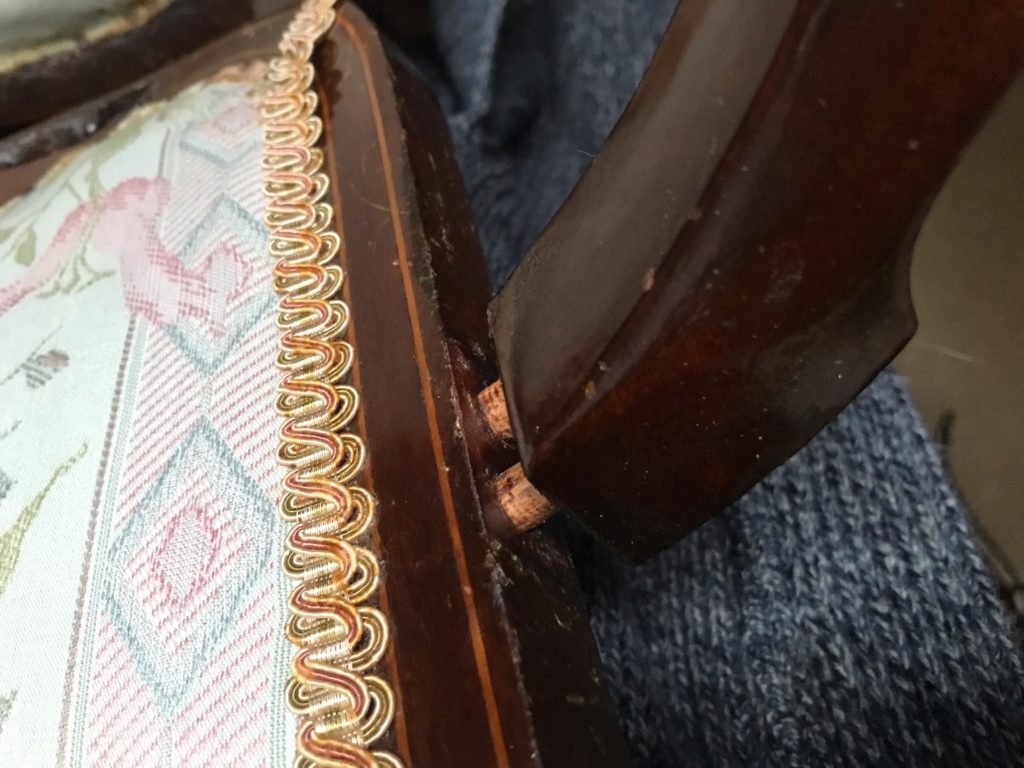 The armchair needed to be stripped from its upholstery in order to dismantle it.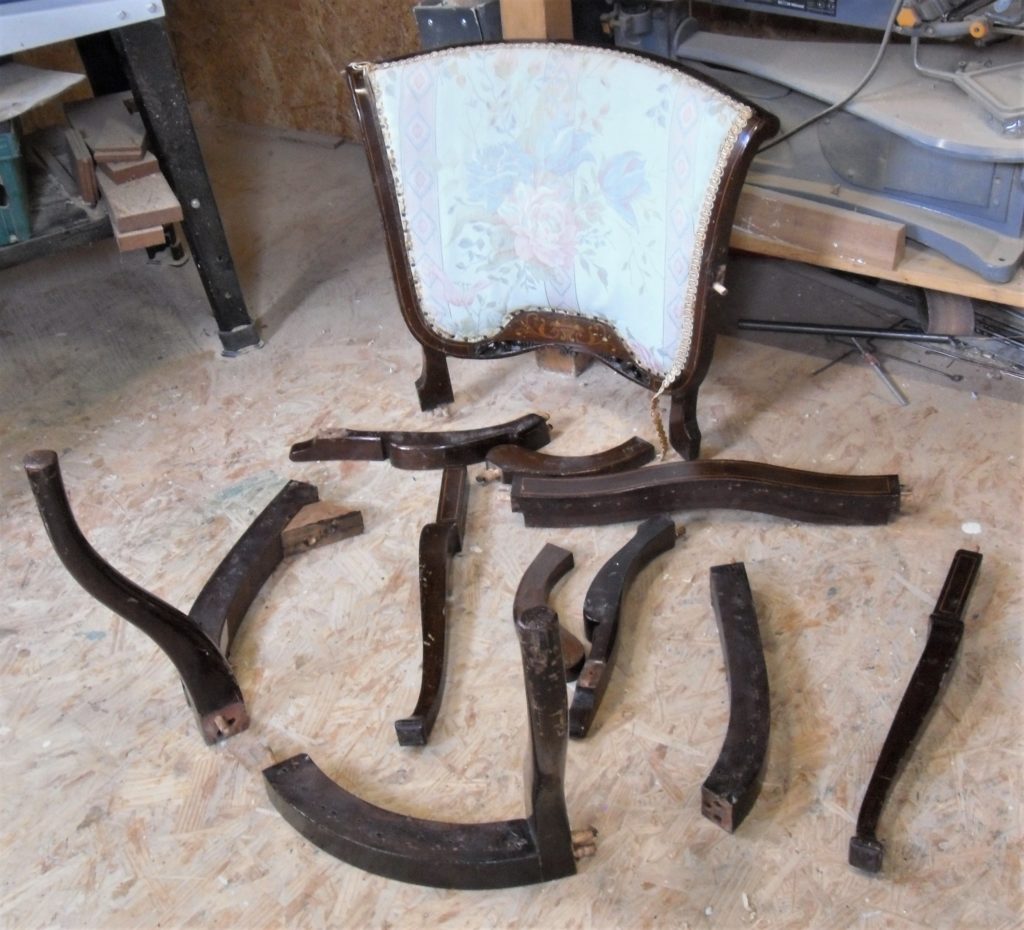 All the joints were cleaned up to get rid of the old glue before reassembling everything.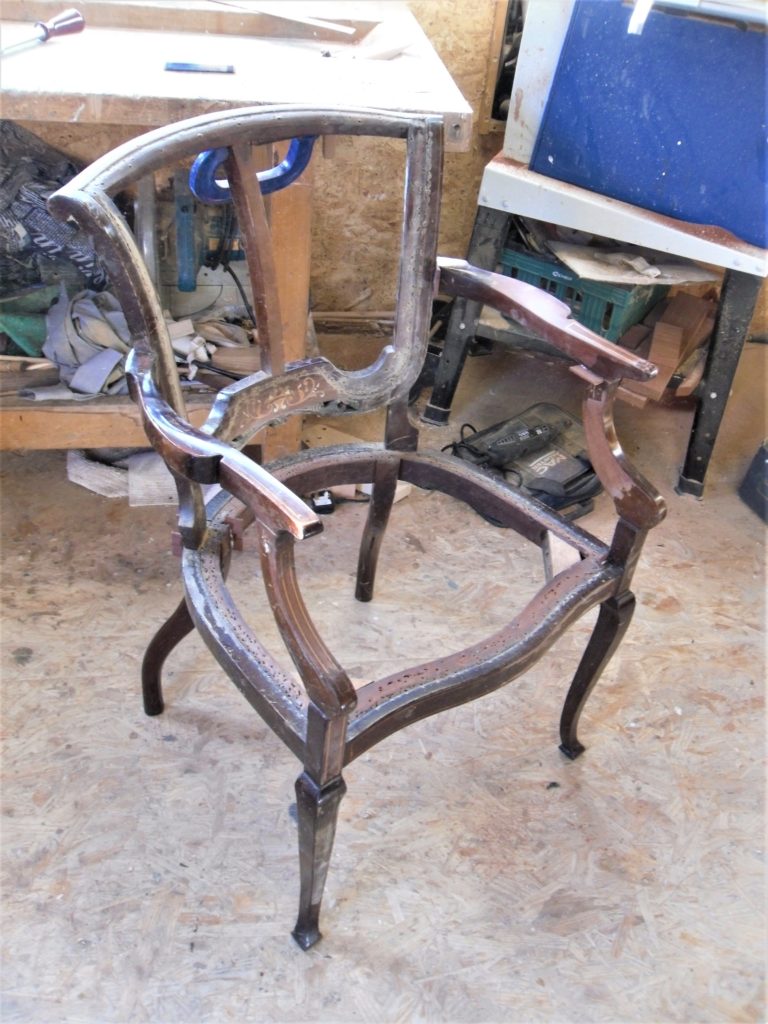 The beautiful mahogany timber was flawless and the veneer intact. It just needed to be cleaned up before applying a couple of coats of varnish, with glass papering in between to ensure it remains nice and smooth.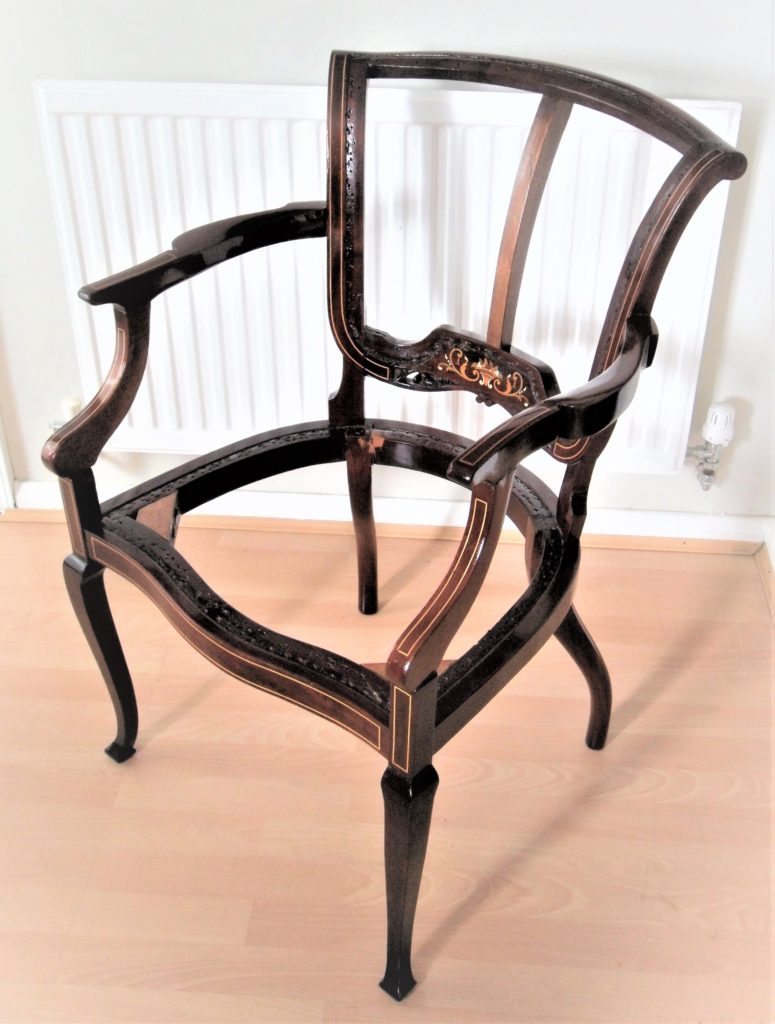 The varnish enhanced the beautiful natural colour of the mahogany and showed off the delicate veneer design.

All set for a visit to the upholsterer…