This ancient chair was brought to us for structural repairs. The bottom middle stretcher was missing. It clearly broke off from the remaining side stretchers and needed to be recreated and reinserted in the right position before being stained and refinished to match.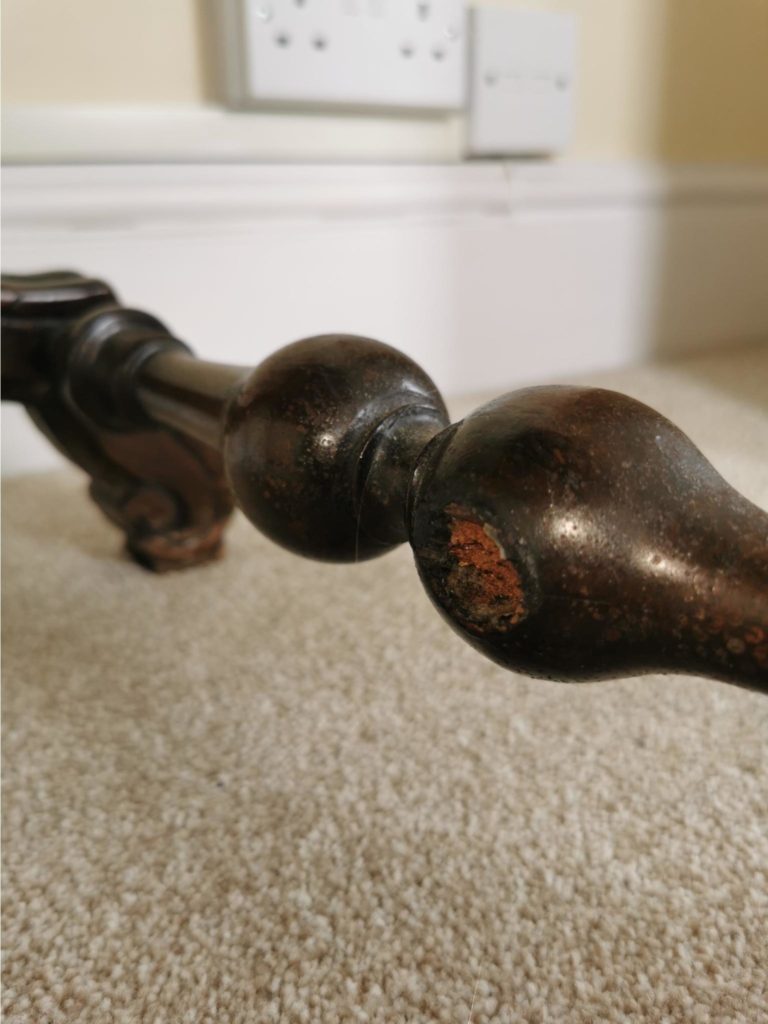 A new spindle was turned to the shape needed, according to pictures of similar armchairs of this style and age.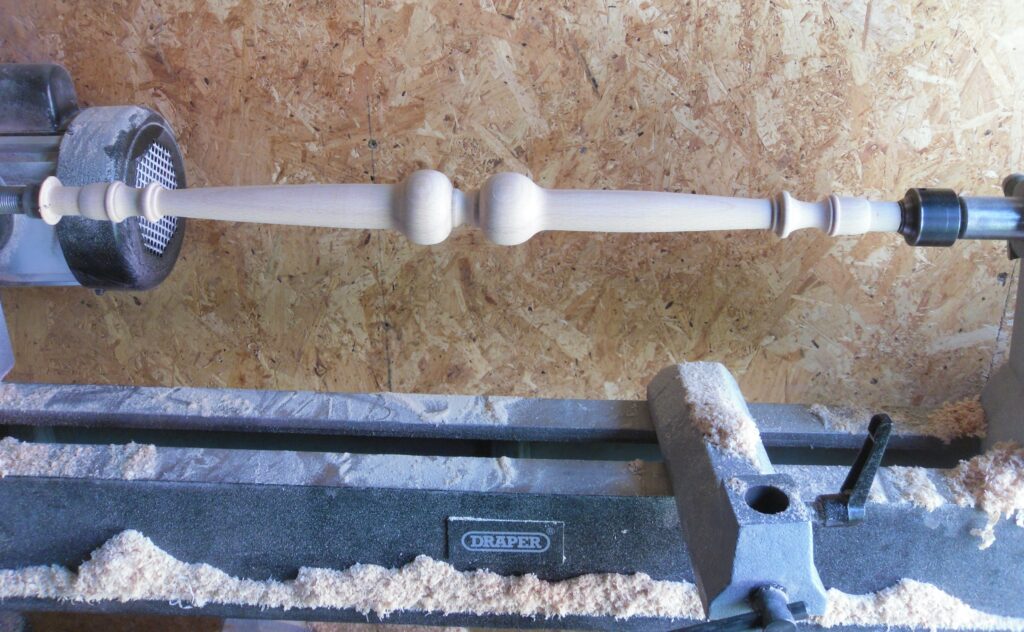 It was then slotted in place in the remaining side stretchers by carving gaps to allow its insertion, the gaps were then filled with plugs, and everything was glued and clamped overnight.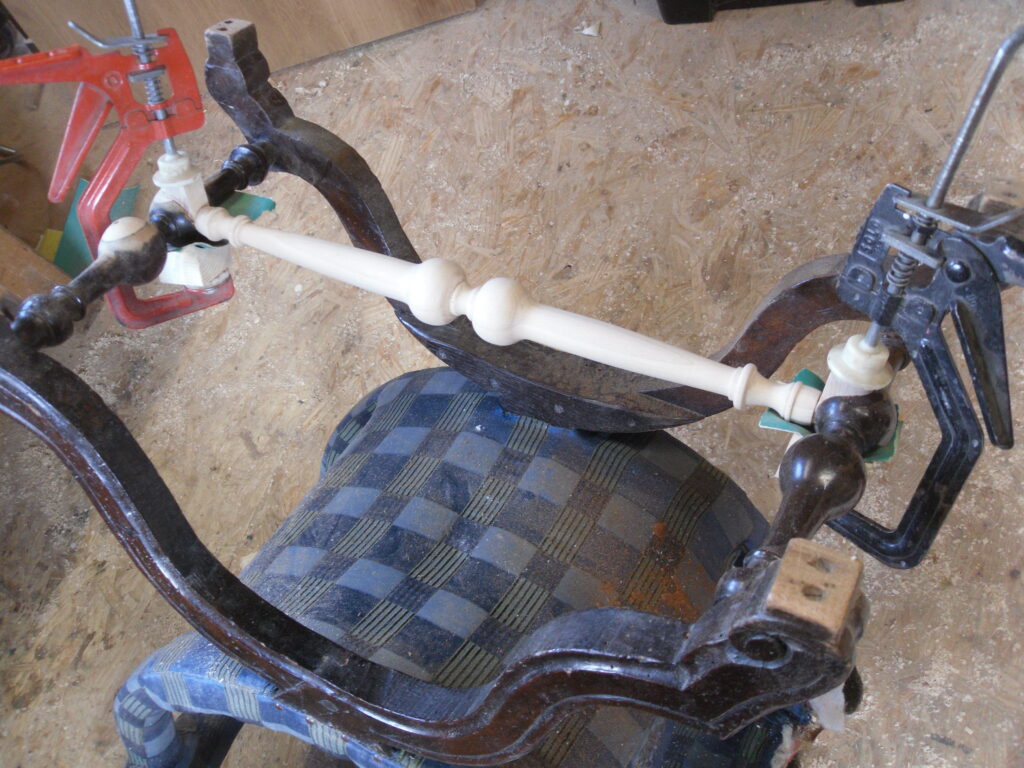 Once dried, the plugs were carved to shape and smoothed down.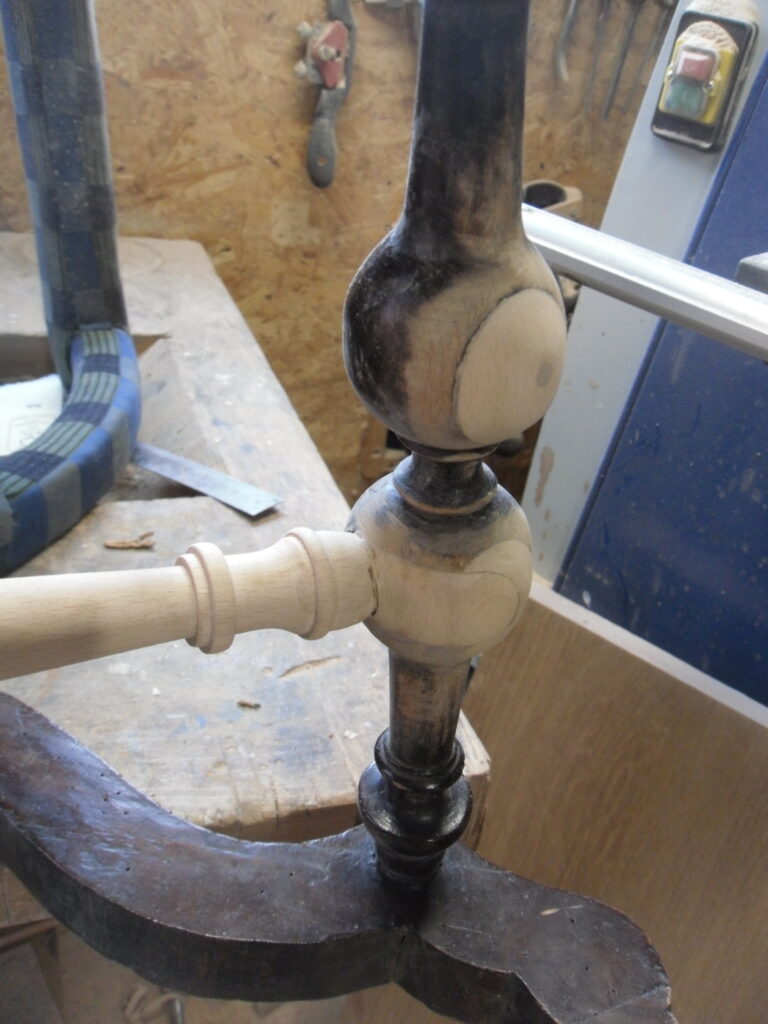 Once the new timber has been sanded and smoothed down, it is time to stain it and finish it to match the rest of the chair.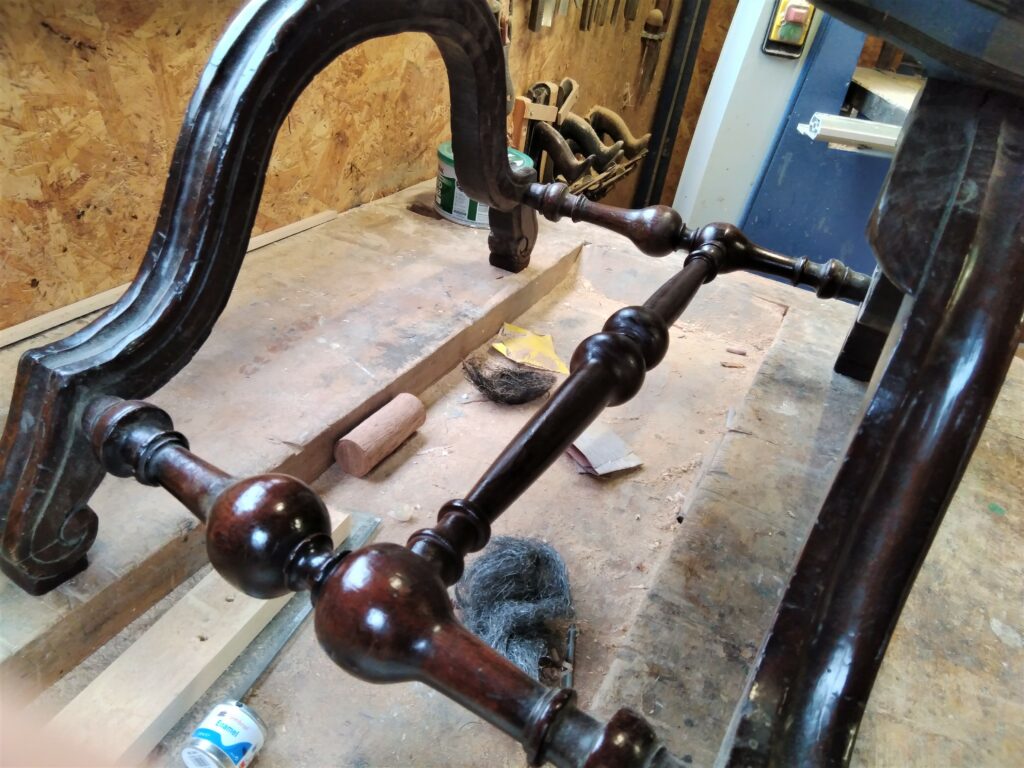 The repair is now complete and invisible, as if nothing ever happened…