Restoration and refinishing of a big, handsome, nineteenth century bookcase in walnut and mahogany, replaced or repaired veneers, mouldings and cock beadings around the drawer fronts.
We started by recreating the moulding that was damaged at the top corner of the cabinet. Two new pieces were carved and turned to match the existing patterns.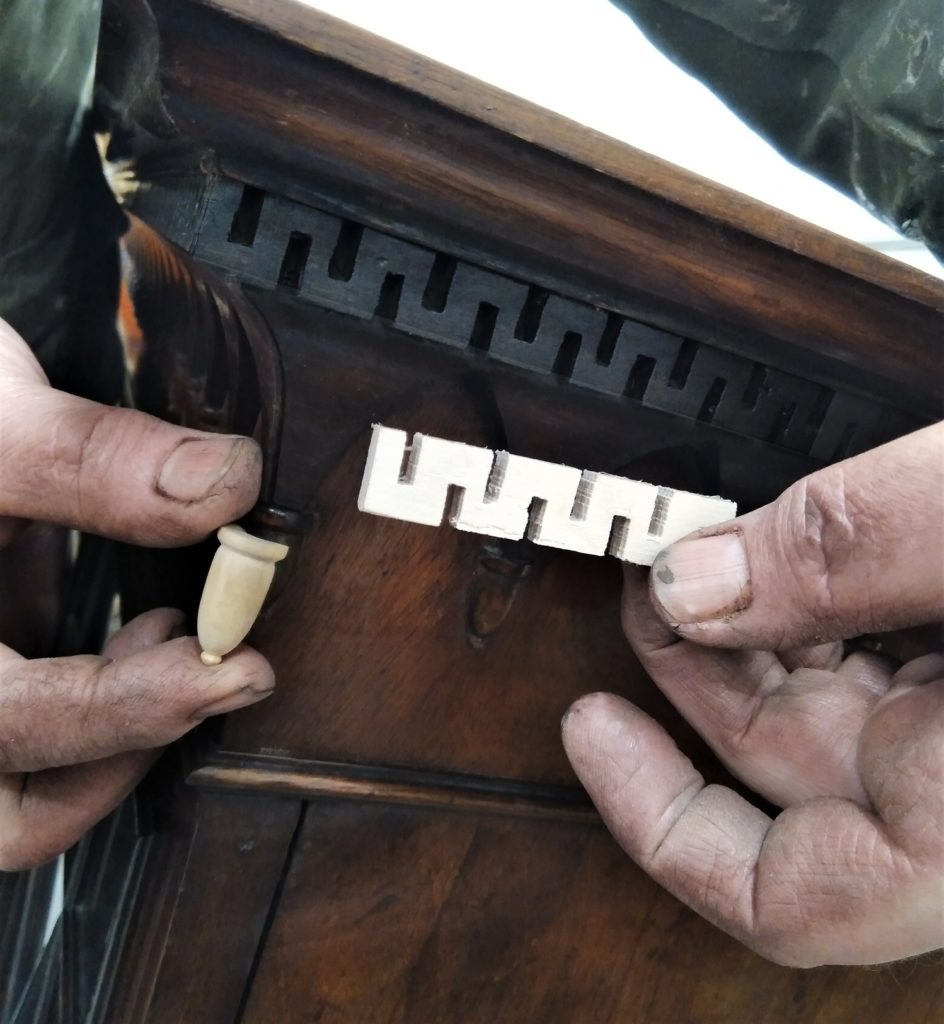 Once recoloured and finished, the new pieces blend really well with the rest.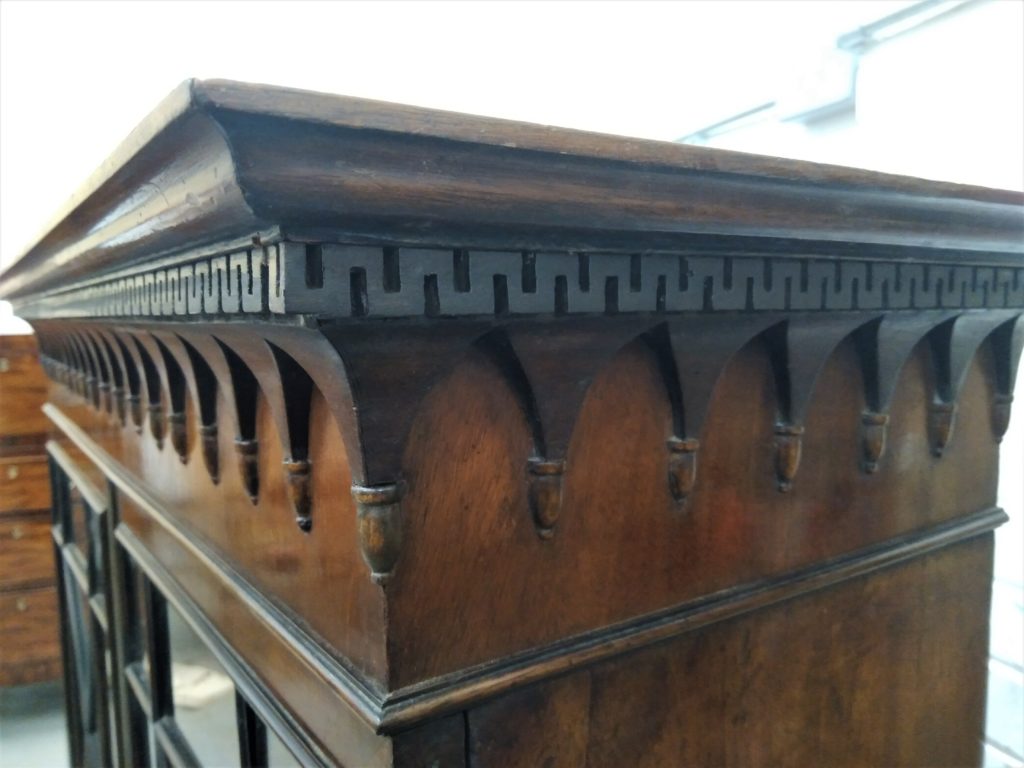 A new brass handle was forged to replace a missing one.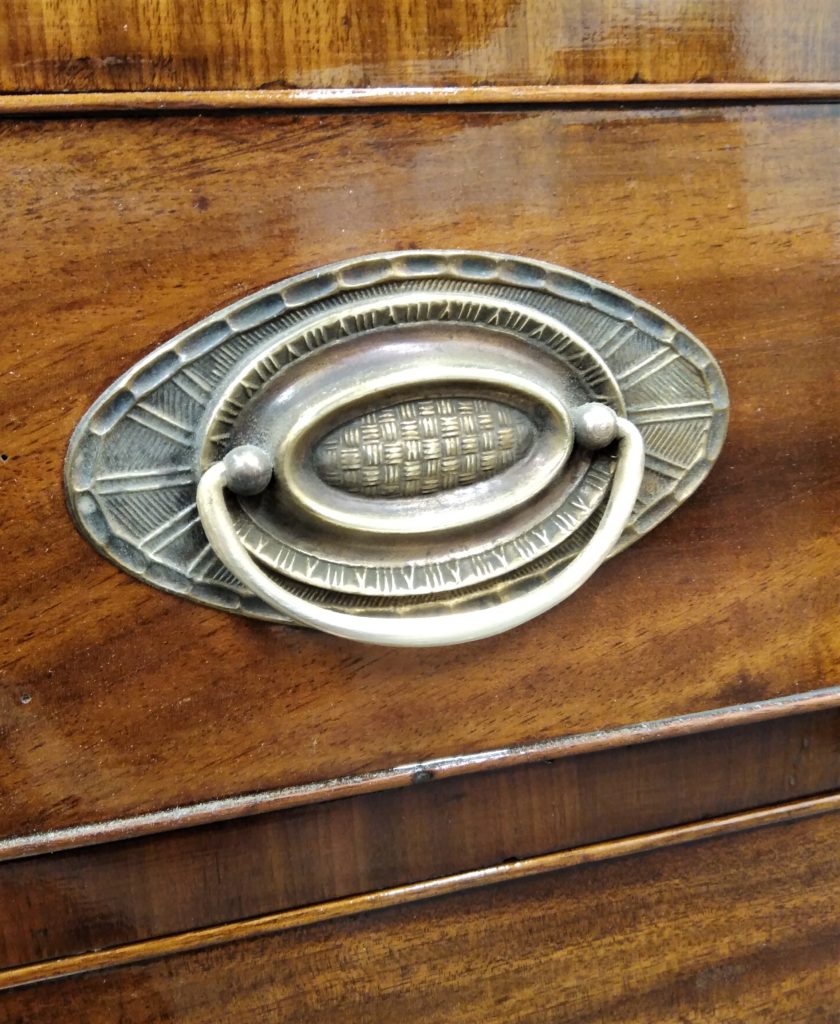 Finally, the whole cabinet is cleaned up and refinished with French polish.