A customer came to us asking if we could recreate 2 dining chairs, exact copies of the ones they already had. We got one of the existing chairs to copy. It contained a beautifully sculpted design on the back rest.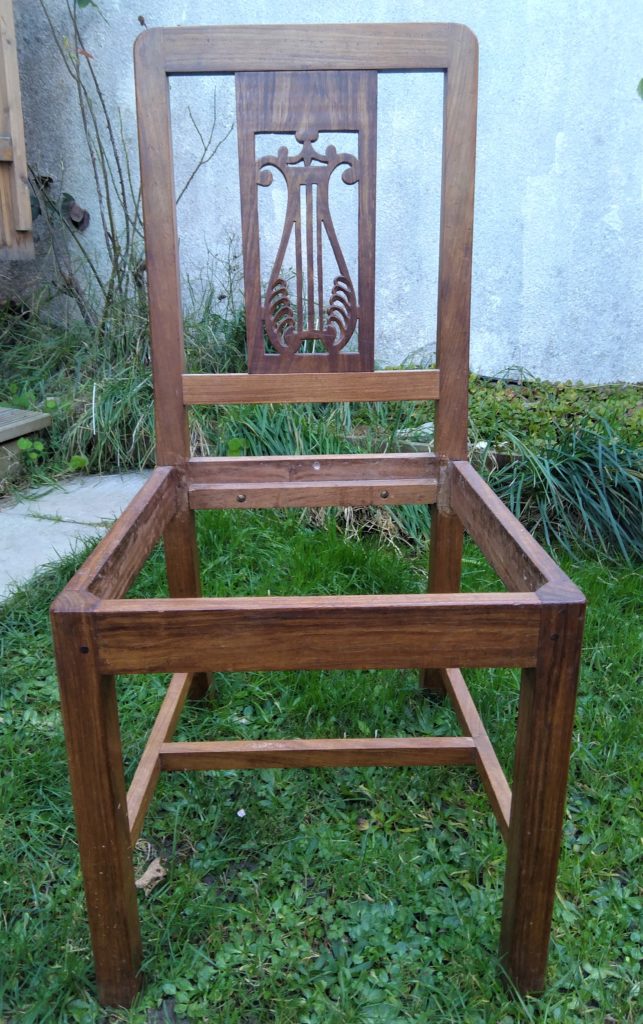 So we took that chair's measurements and put together a cutting list which we sent to the timber yard for them to cut the European walnut we needed for 2 similar chairs. We then got the boards to get started.
These boards were then cut to size and each piece shaped into the component needed.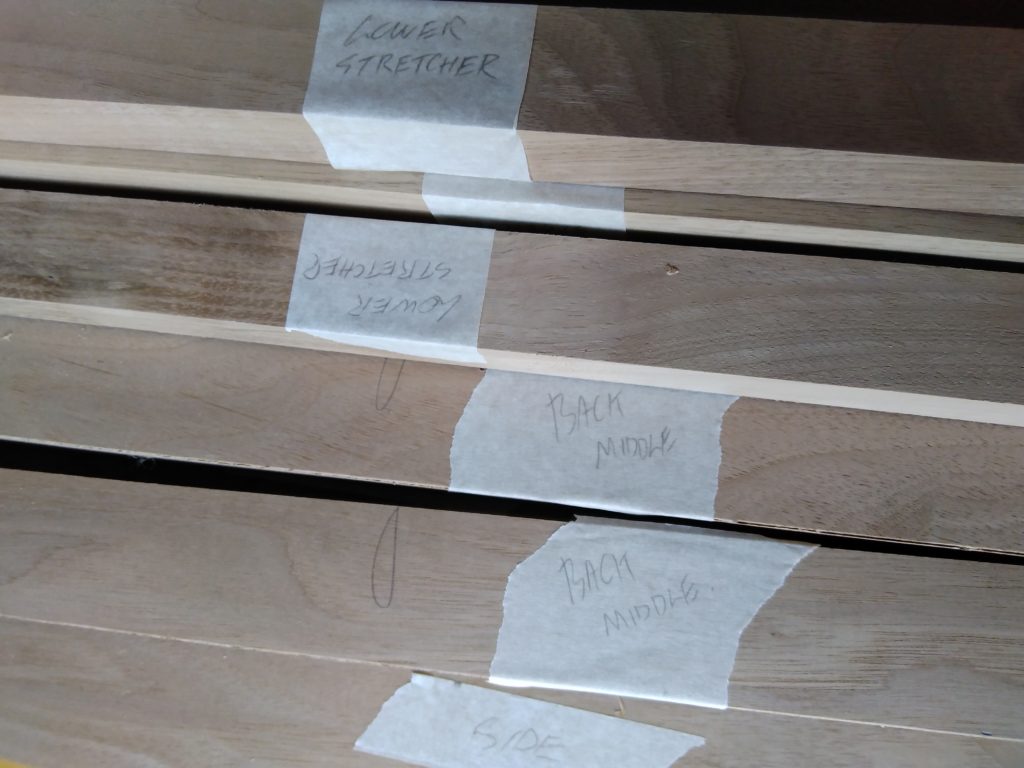 To recreate the back slat, a paper template was created and used to transfer the design on the timber which was then cut roughly with a scroll saw before being carved and sanded into the proper shapes.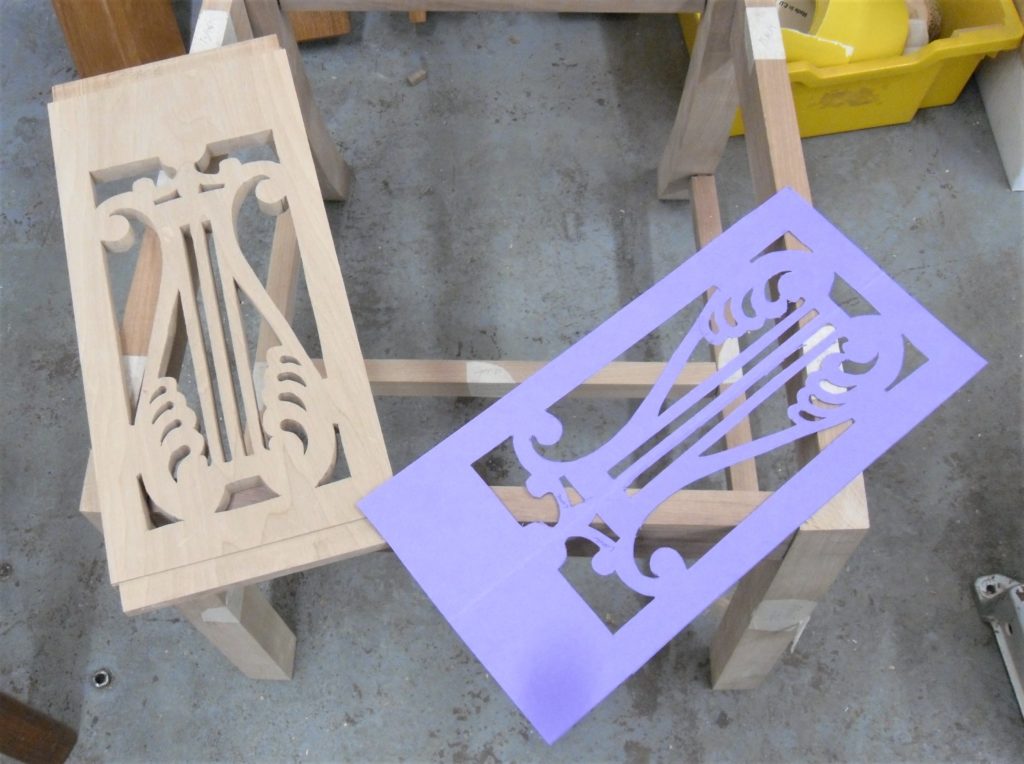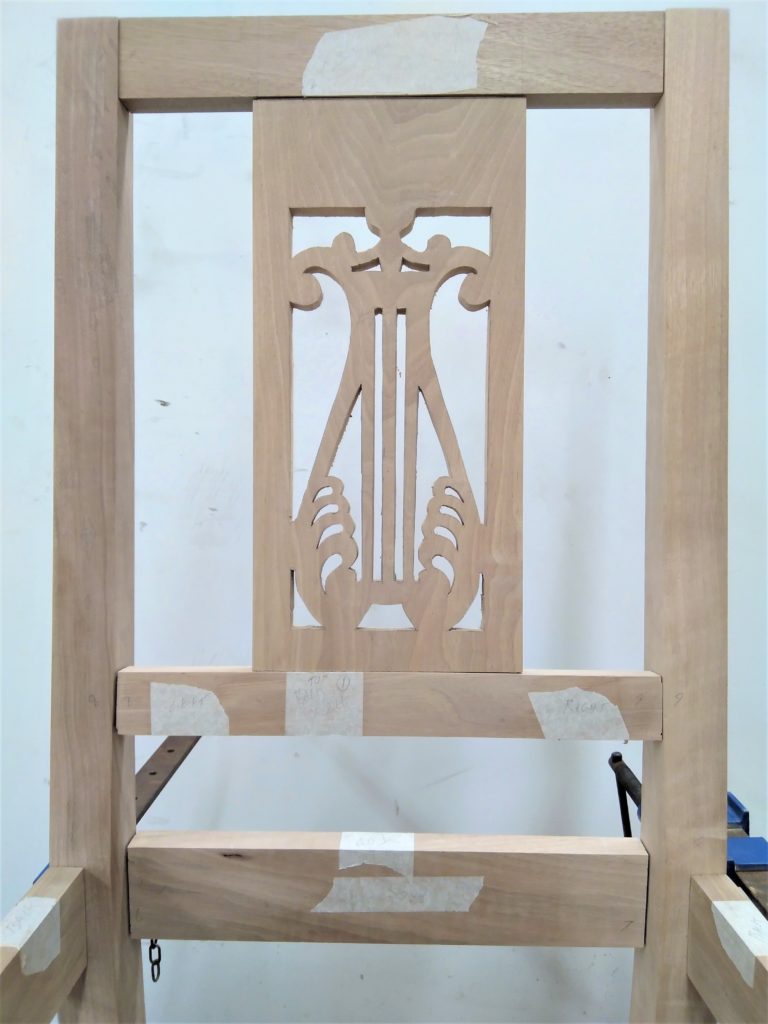 The chairs are now ready to be glued and clamped.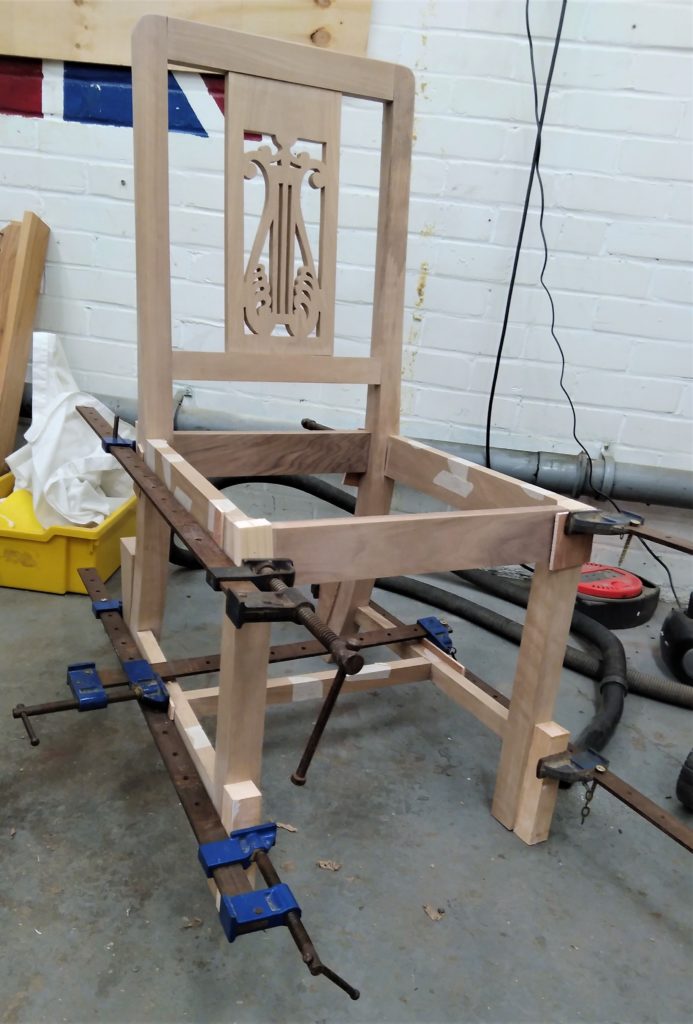 The new chairs are now assembled, sanded, and prepared for staining so that they match the original chair.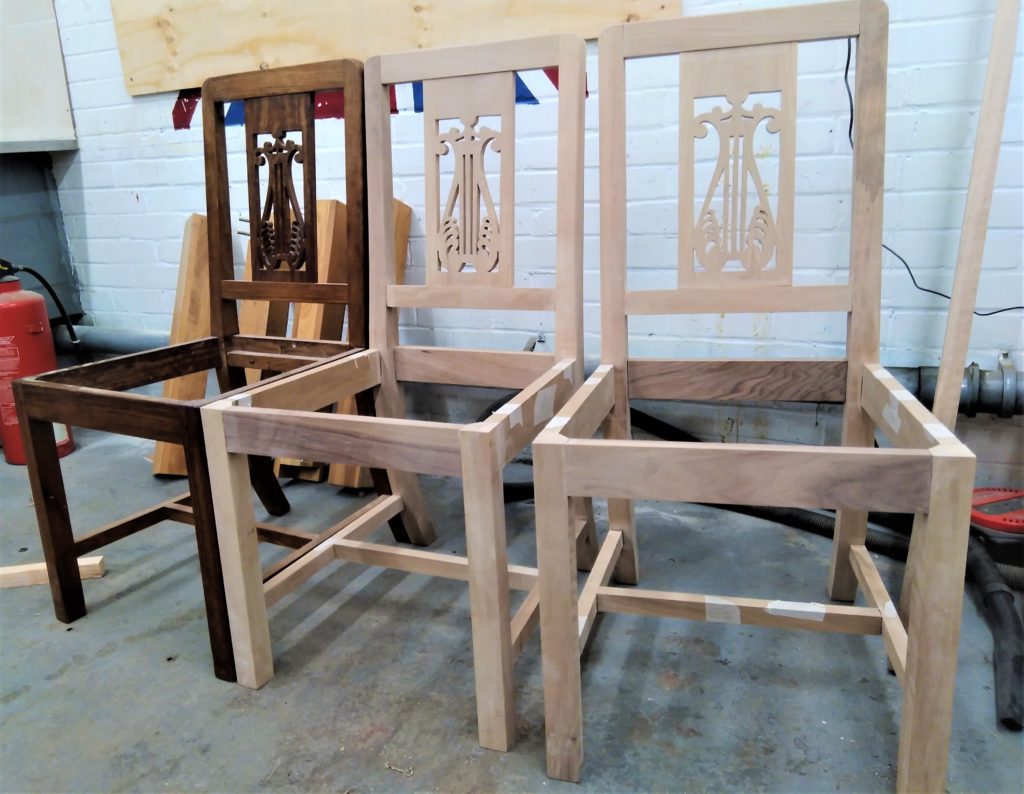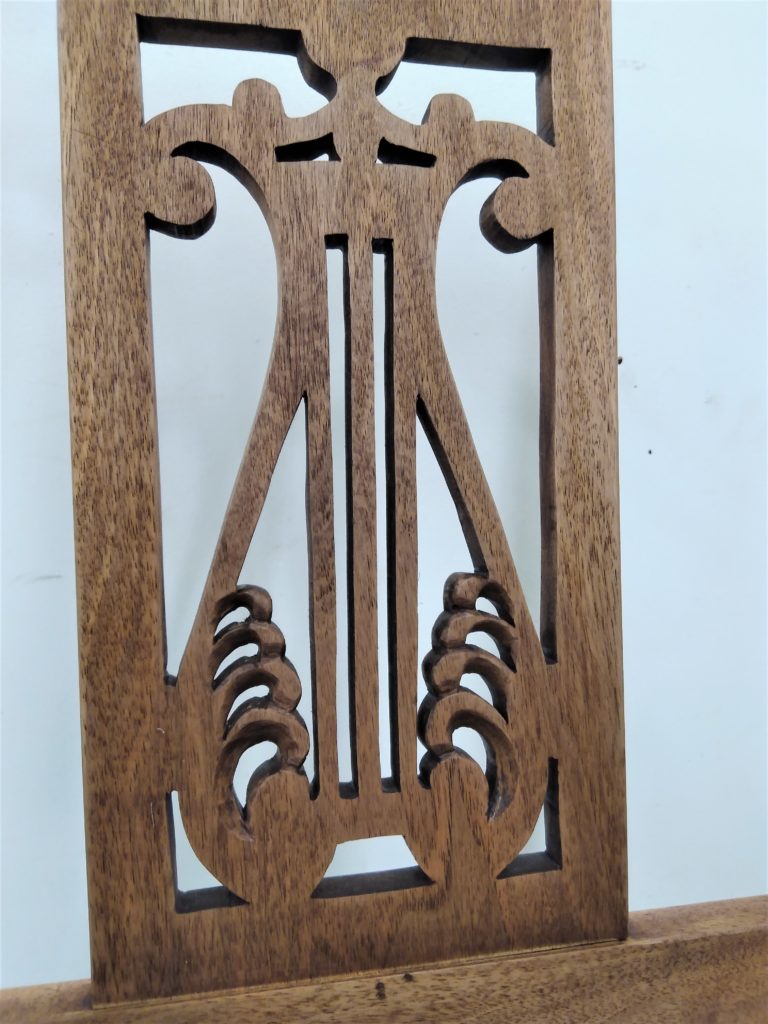 While we were working on the chairs, the seat pads were being upholstered by Sue and Yunus at Willowtree upholstery with the fabric chosen by the customer.
Finally, the chairs are finished with satin varnish, ready to be taken to their new home and in time for Christmas dinner.