This delightful mahogany table was in dire need of a full restoration job.
The colouring was patchy and faded.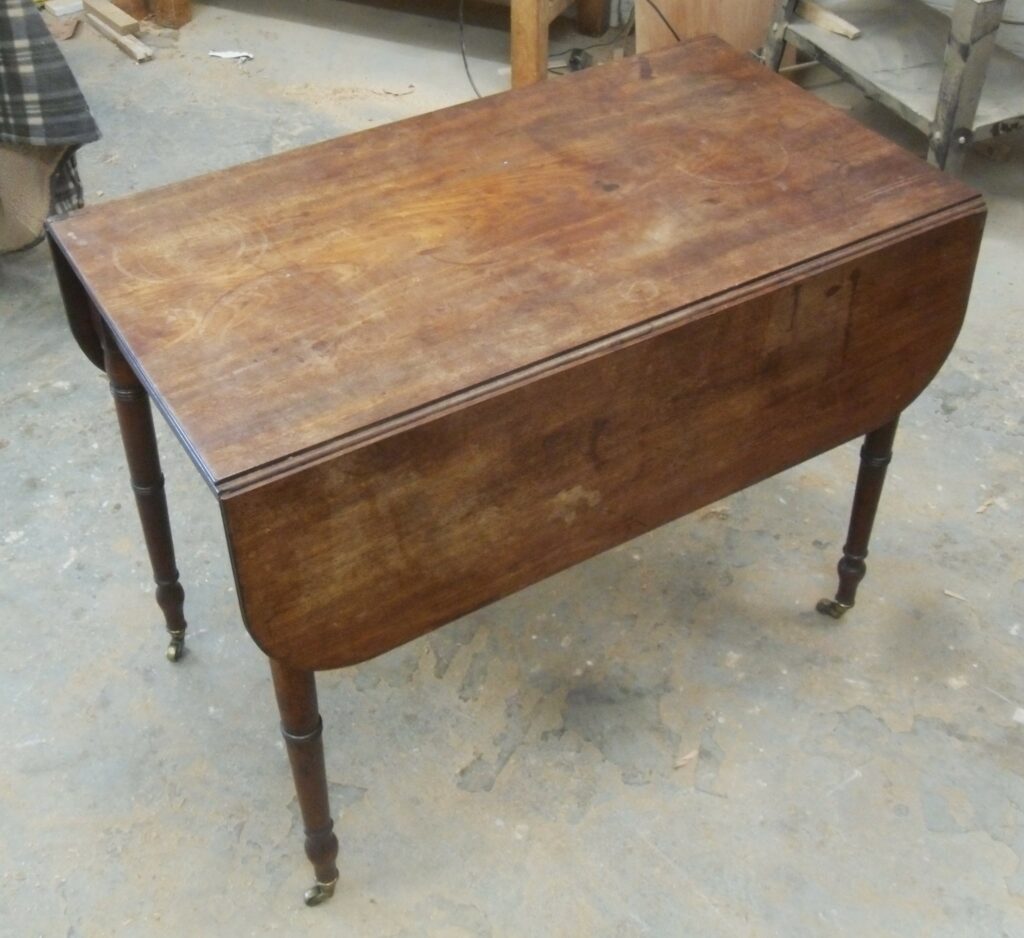 The frame was broken and coming apart.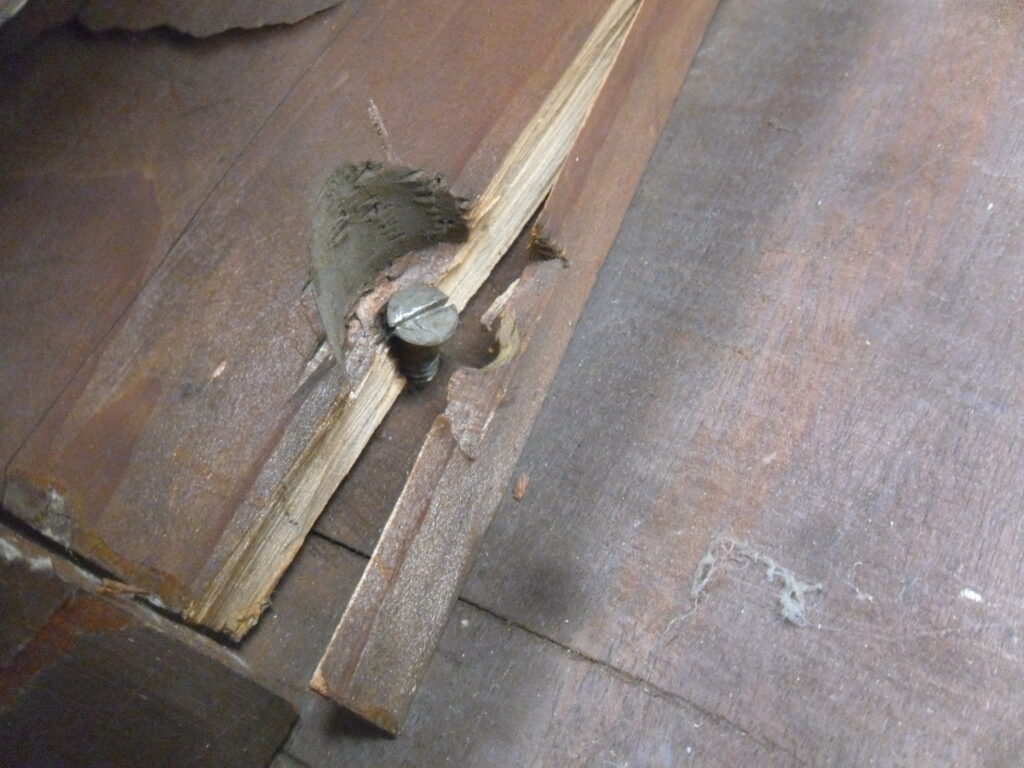 The leaves were missing screws and coming off the frame.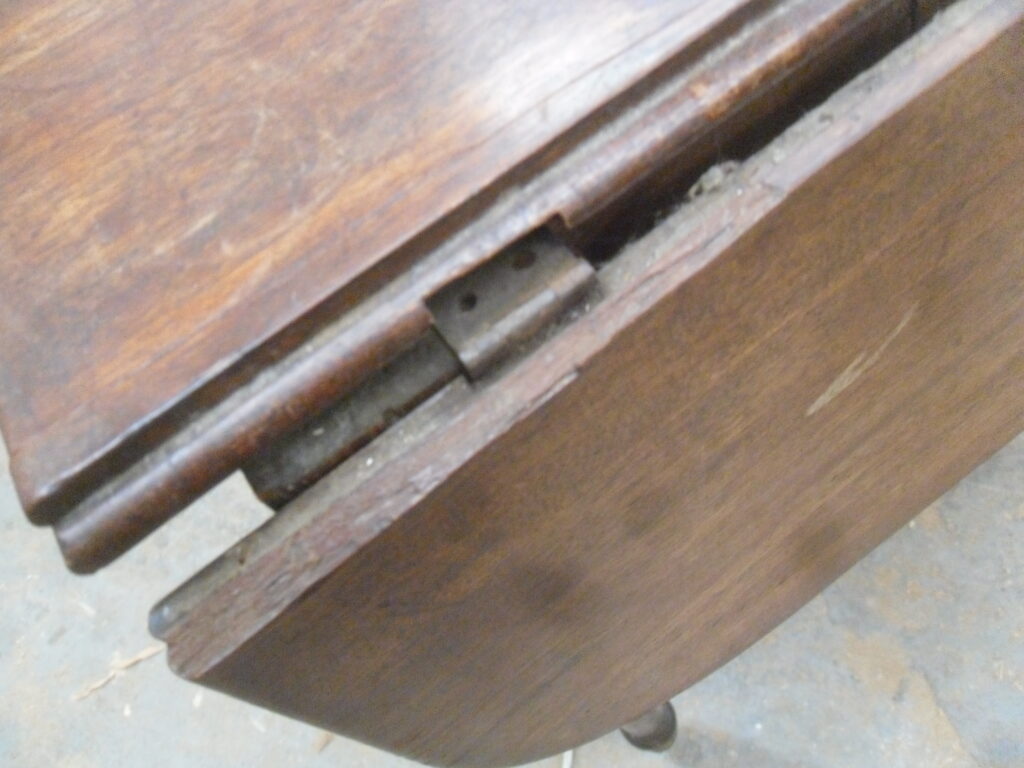 Some corners were split and missing.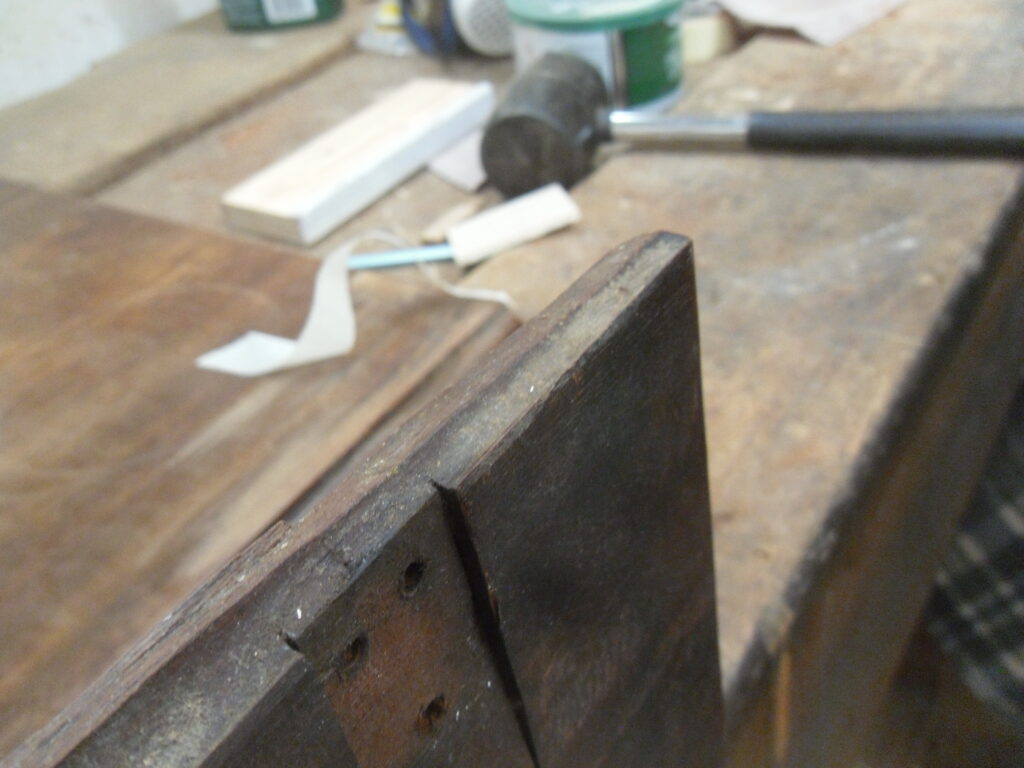 One handle was missing and the remaining one was damaged.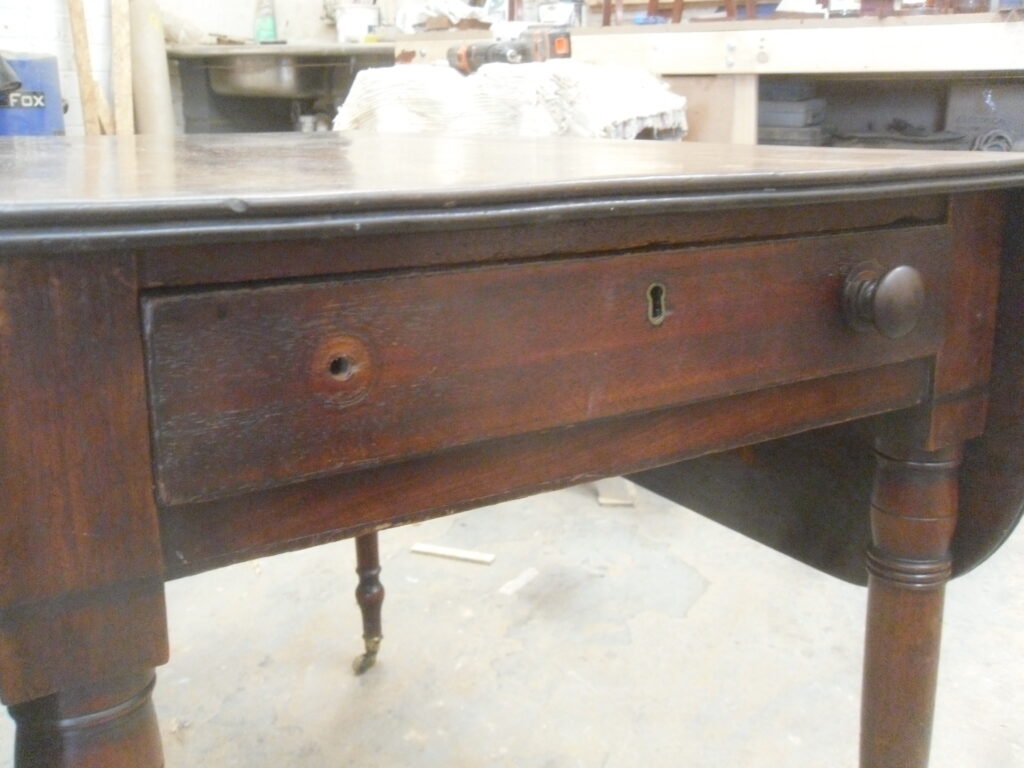 The table was completely dismantled and cleaned, and the corners rebuilt.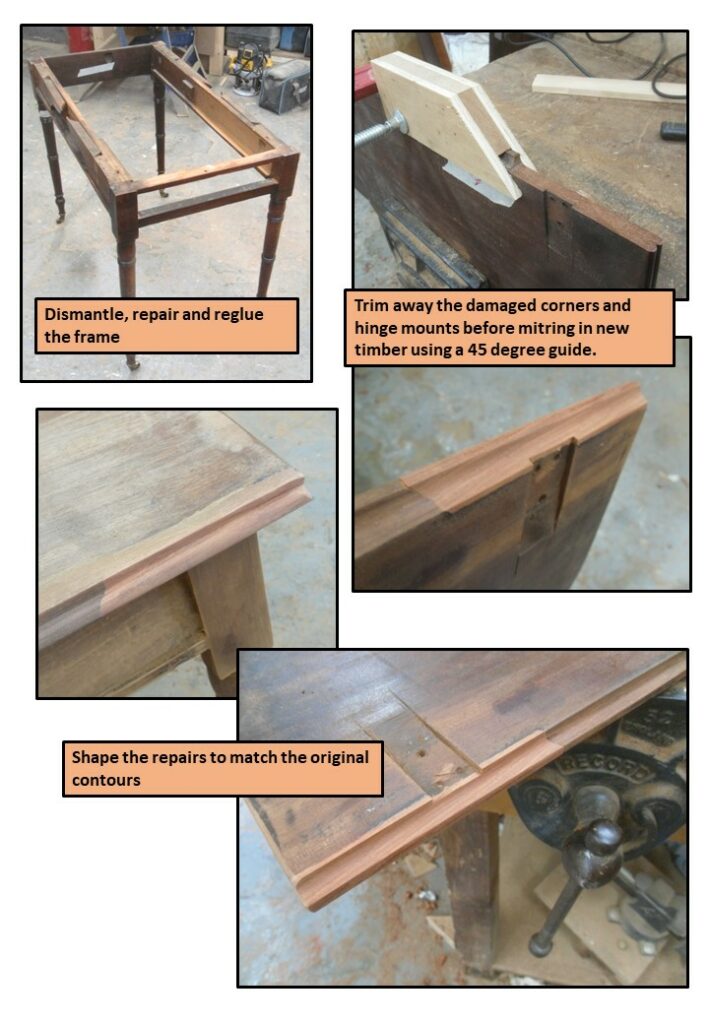 New handles were turned, dyed, and reinstalled.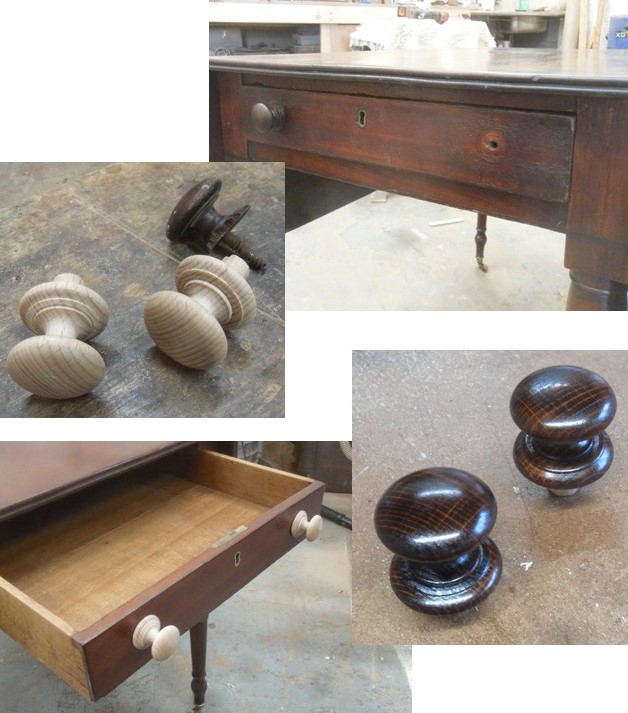 The repairs are colour-matched, the table is then reassembled and refinished before being waxed and buffed.