This delightful early 20th century roll top desk was a bit of a surprise when we first saw it. Those kinds of desks are usually made of oak, but this one was made of elm. It had sat in our customer's bedroom for many years, and was in dire need of looking after.
The top part containing the pigeon holes was broken, and there were ink stains on it. The tambour was stuck, there were wormholes along the base, and some of the joints had dried up so completely that they were coming apart.

The entire carcass framework and drawers were dismantled and cleaned before regluing all loose or damaged joints.
The tambour was taken completely apart. The single slats were twisted and couldn't be reglued as they were. So created a jig to reglue them one by one onto new canvas, by applying pressure on them to force them into the correct position.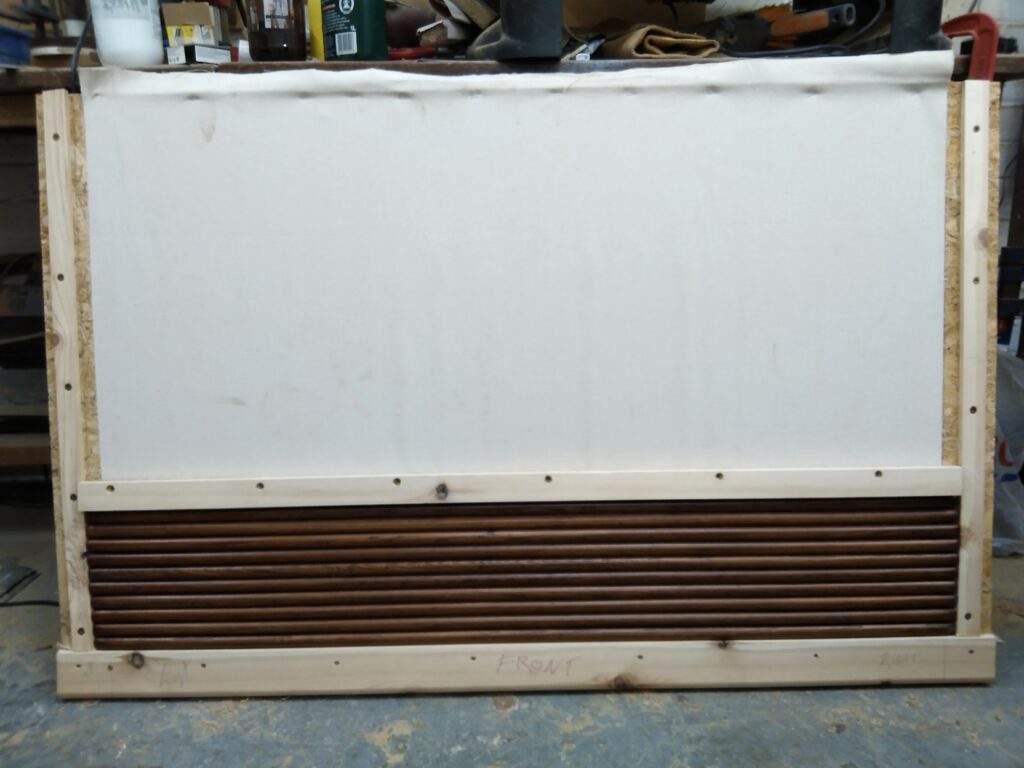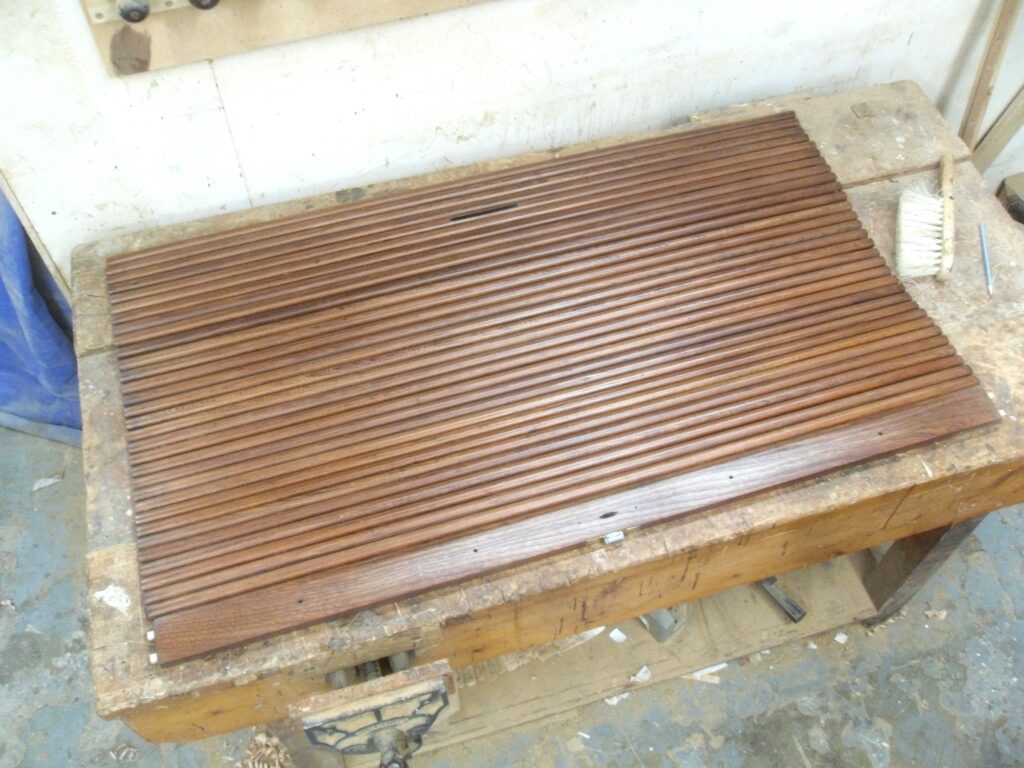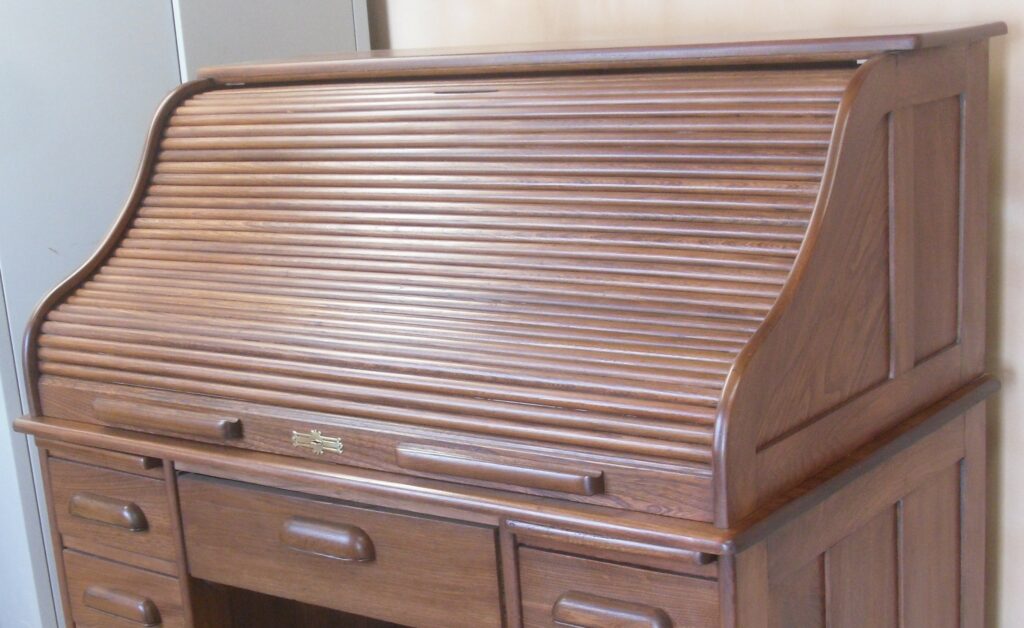 After being reassembled, the tambour now glides effortlessly and beautifully.
The whole desk was then sealed with four coats of cellulose lacquer and wax polished ready to serve its owners for the next one hundred and twenty years or so.