These 6 original Betwood bistro chairs, would have been made in Austria, at the beginning of the 19th century. Most of them were wobbly and they all needed to be cleaned up and refinished.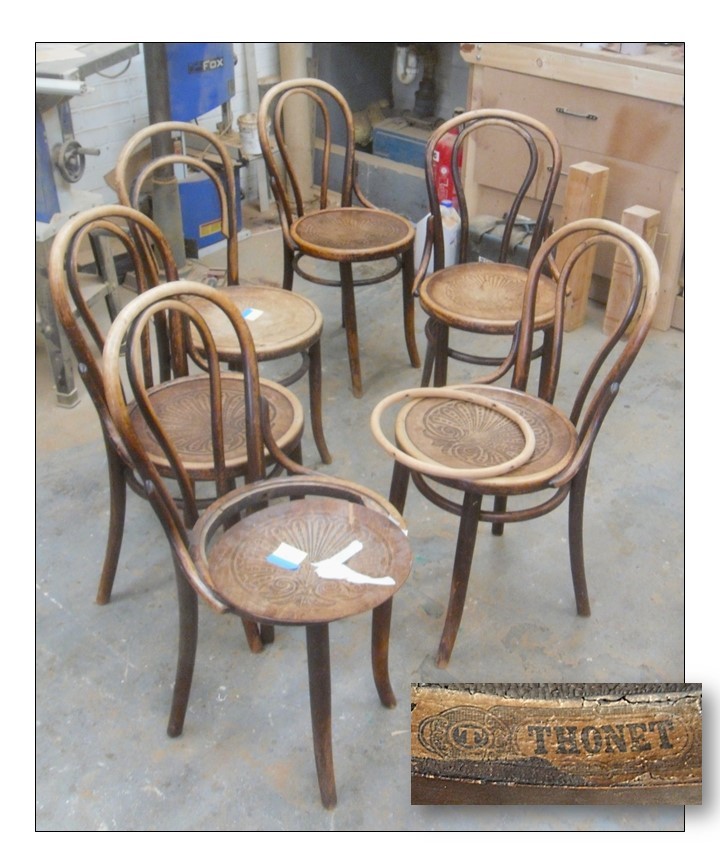 Some of the seats were also delaminating.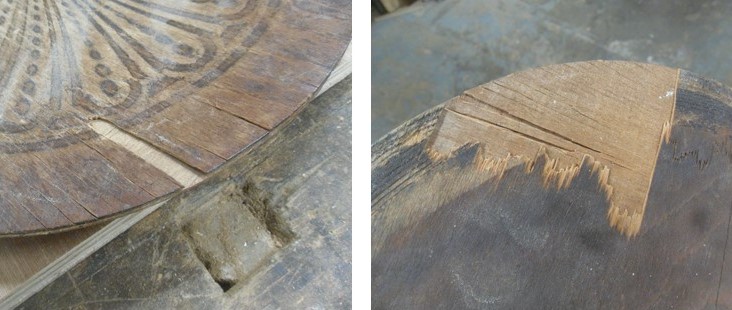 All the chairs were dismantled, cleaned up and glasspapered before being refinished.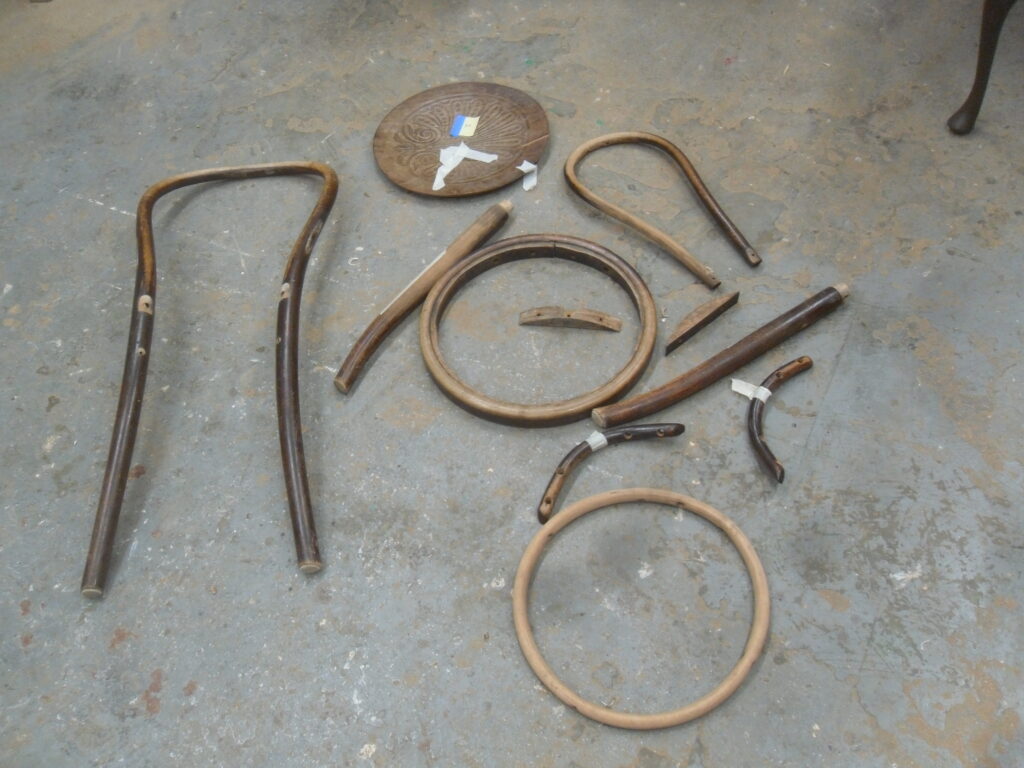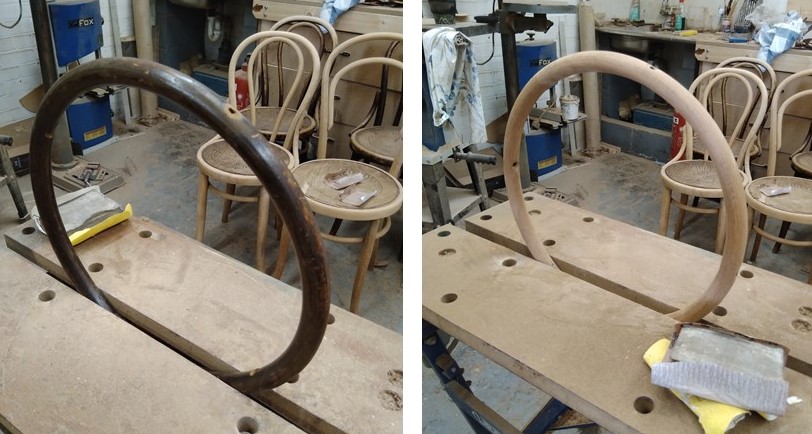 We fixed the seats by gluing some thin birch plywood patches cut to shape the concave profile of the delaminated seats.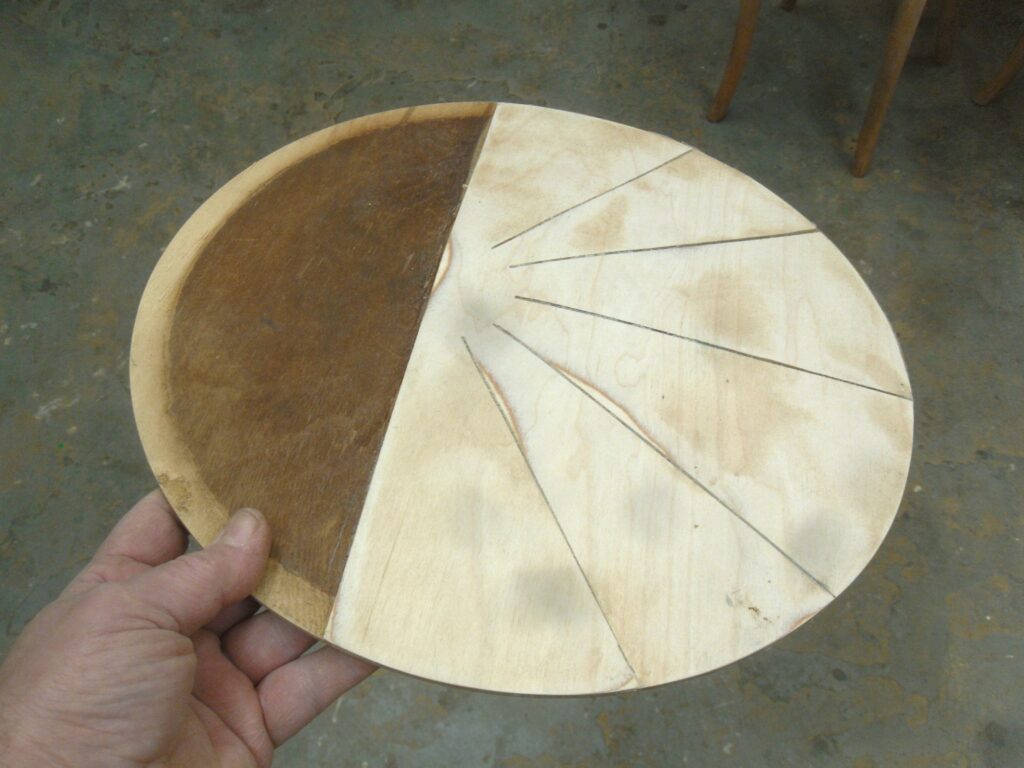 The cleaned chairs are then reassembled.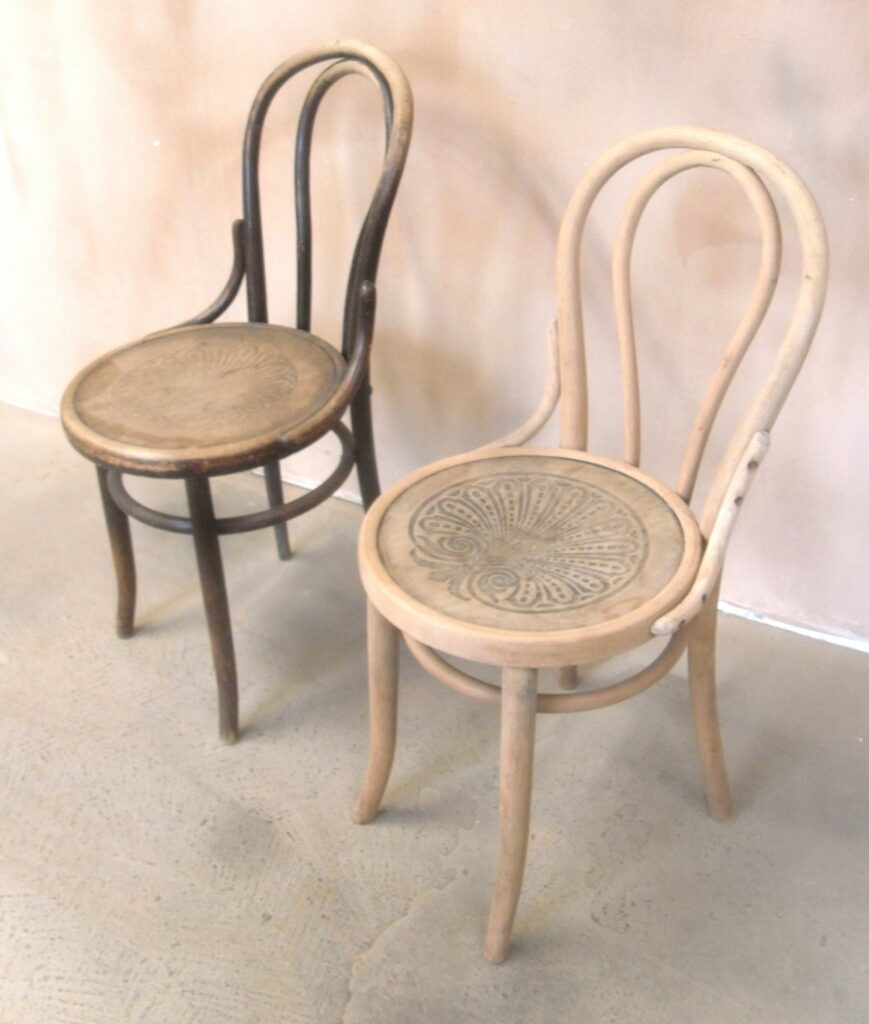 Finally, they are sprayed with lacquer.