A nice little job which highlights how cleaning up and repainting a piece of furniture, even in the simplest possible way, can drastically change it for the better. This wooden chest had been given a coat of white paint many years ago, but the finish was irregular and the customer wanted to give it a new lease of life with a different colour.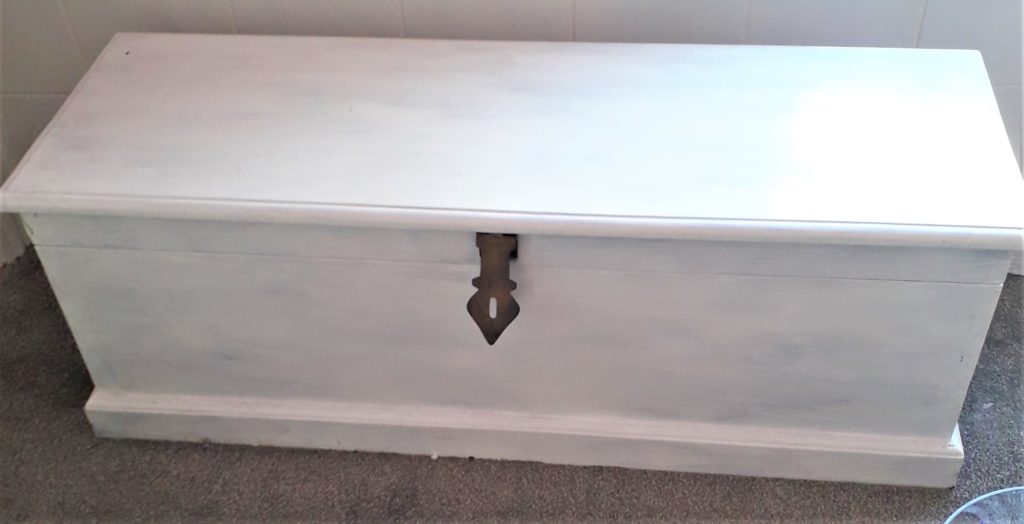 We removed the brass components, stripped the old paint off and cleaned the chest in depth before giving it 3 coats of pale grey paint, glass-papered in between each coat to ensure a very smooth finish.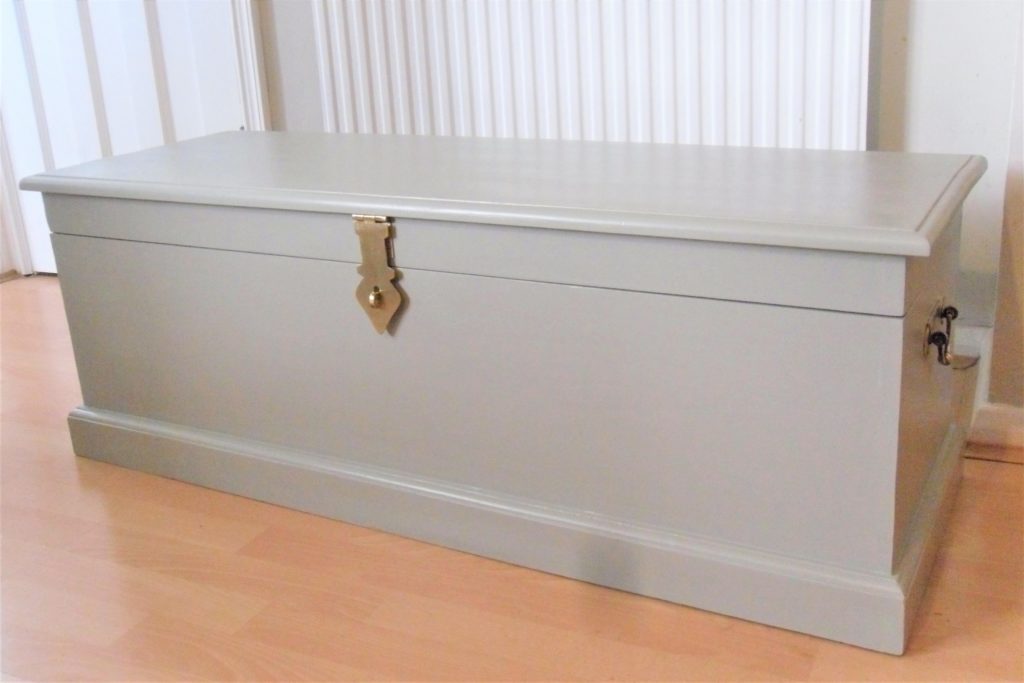 The brass components were cleaned and buffed before being re-installed on the chest with new brass screws, looking very smart.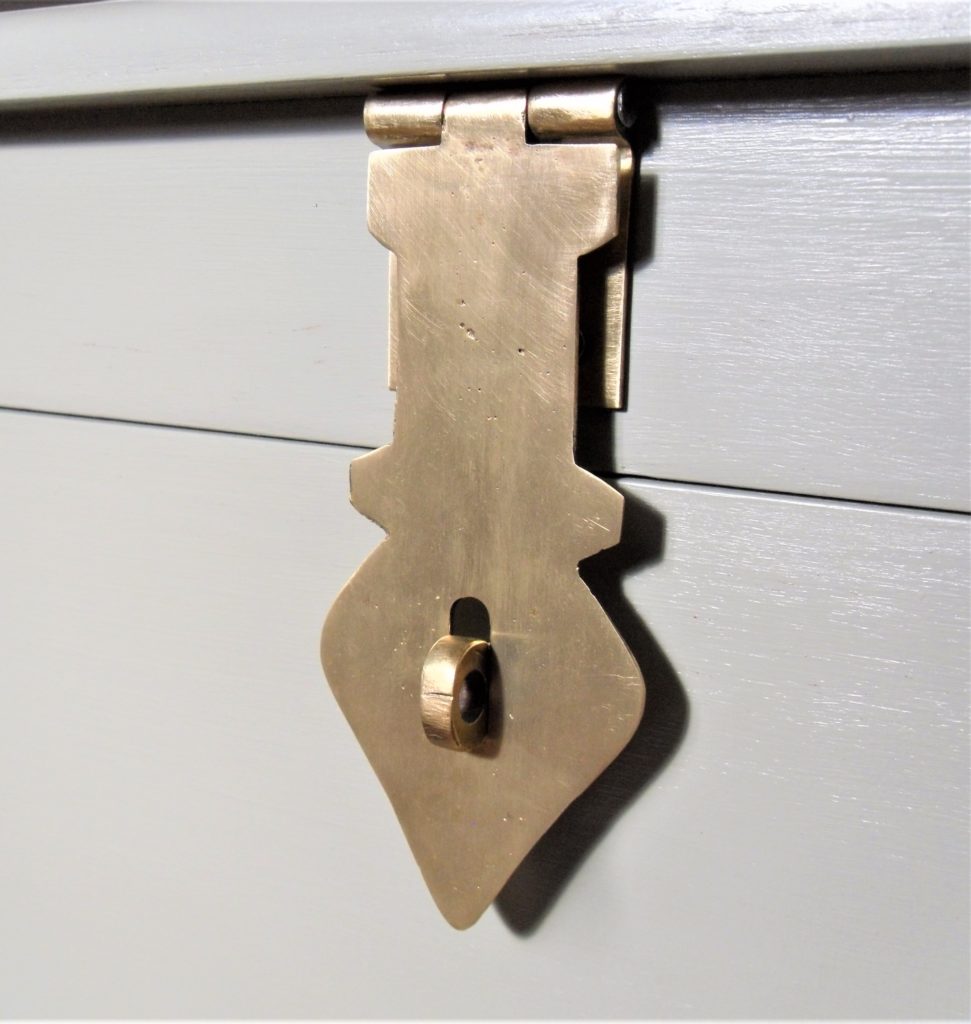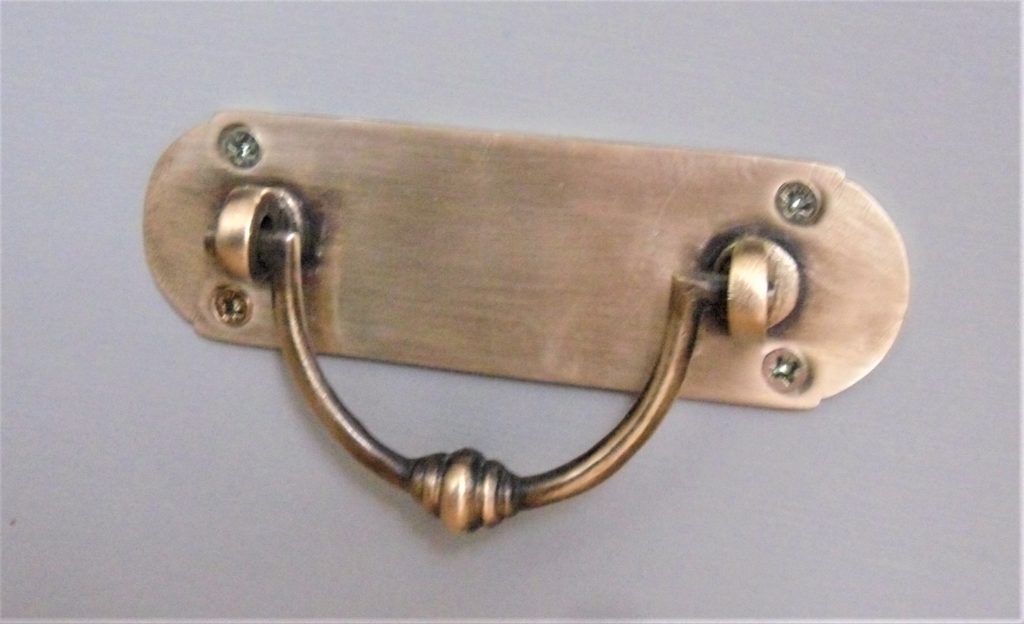 The finished chest now looks brand new, ready for another 50 years of use.