This elegant Ercol table was in good condition structurally, but needed refinishing. The customer wanted the dark finish to be removed from the top so as to be able to see the timber underneath.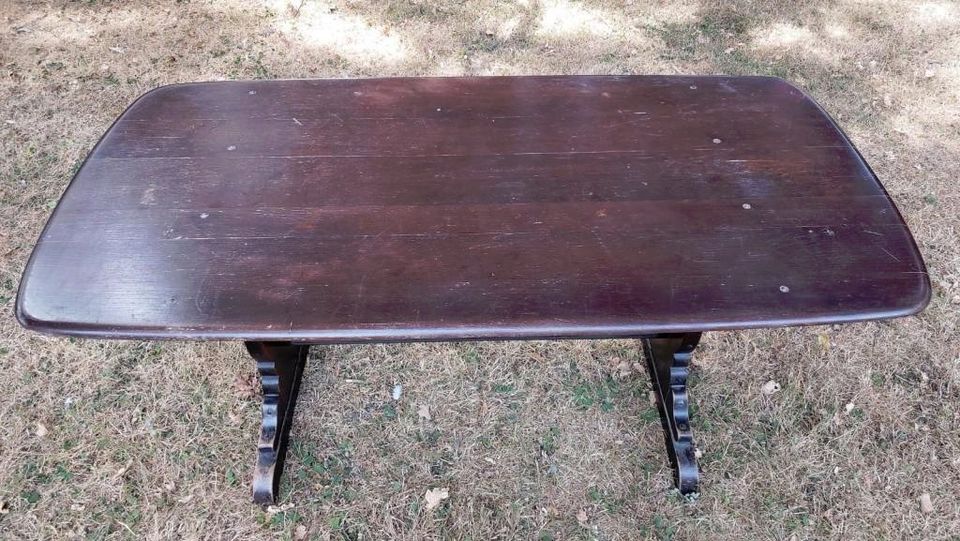 We therefore removed the existing dark varnish to expose the bare wood, and after spending time cleaning it and glass-papering it to a very smooth finish, we varnished it and buffed it to a very flat, hard and mirror like finish, showing off the gorgeous grain of the elm.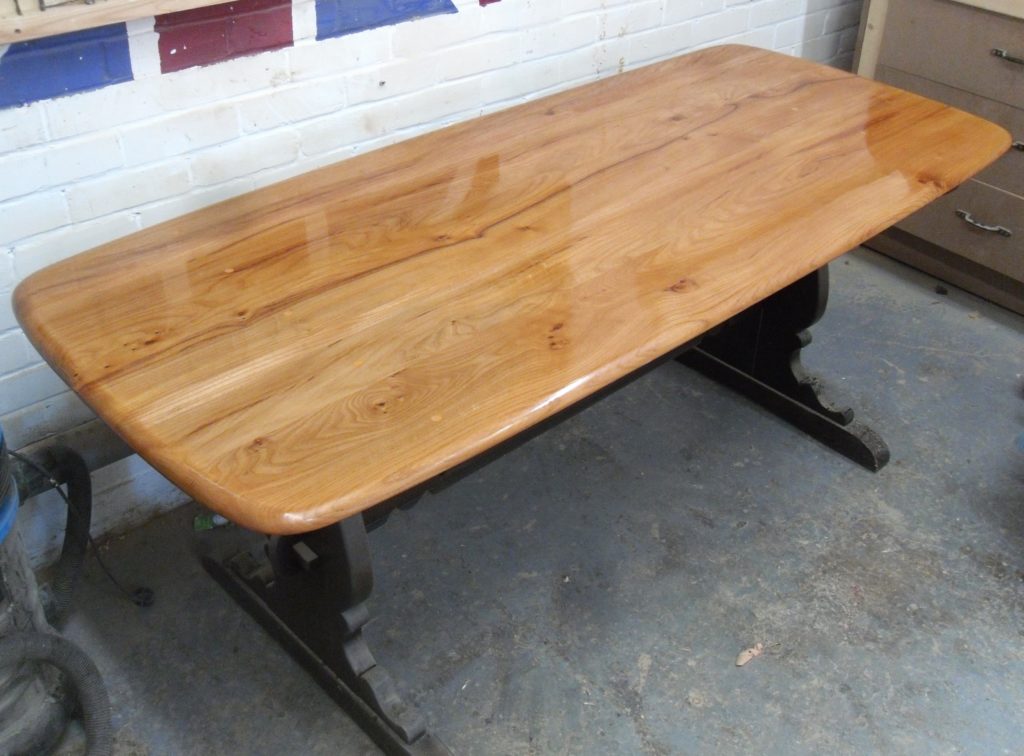 The customer loved this new finish so much that they asked us to do the same on another 2 Ercol pieces they have.