A customer approached us wondering if we could build a cabinet stand for a doll's house. The top would have to have a system that can swivel the doll's house.
We drew a few concepts for the customer to choose from and once a design had been agreed, we got to work. The cabinet would be very simple, with 2 doors at the front for storage, and a Lazy Susan ball bearing for the house to sit on.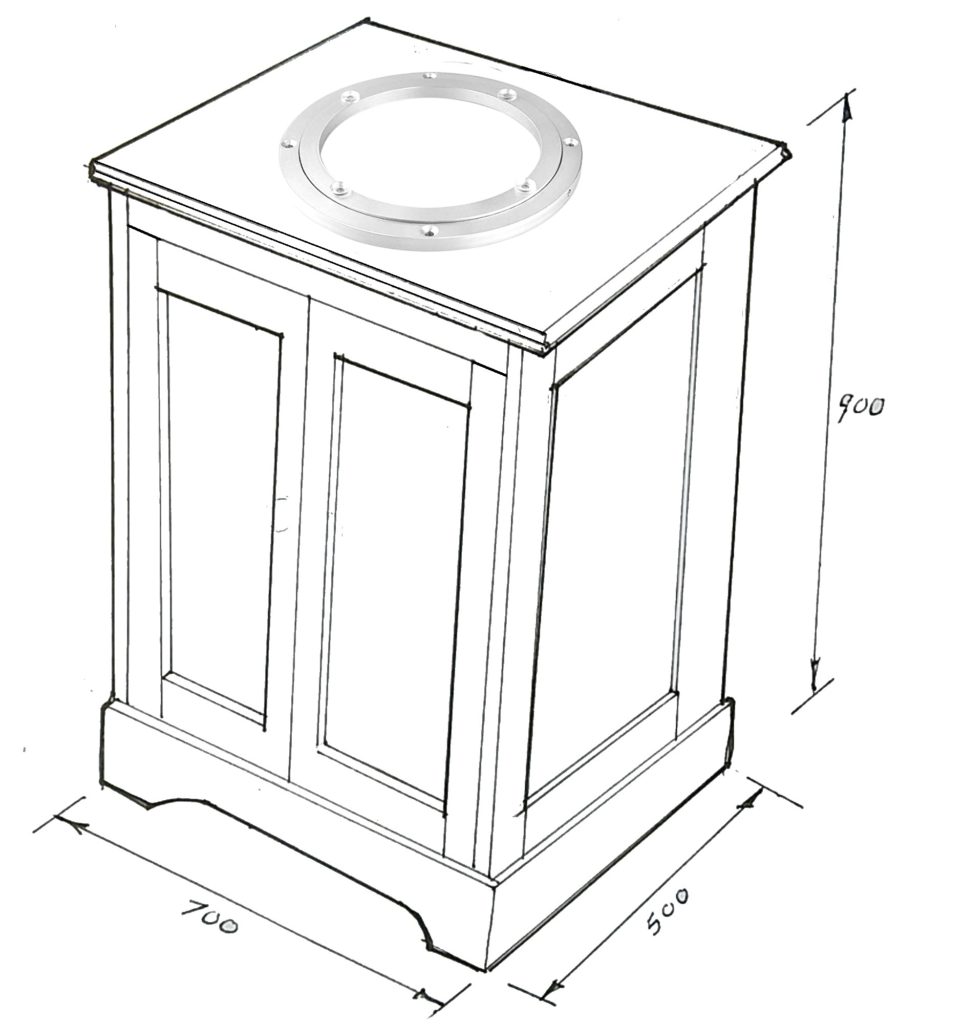 The cabinet is made of a pine structure with plywood panels, and turned handles.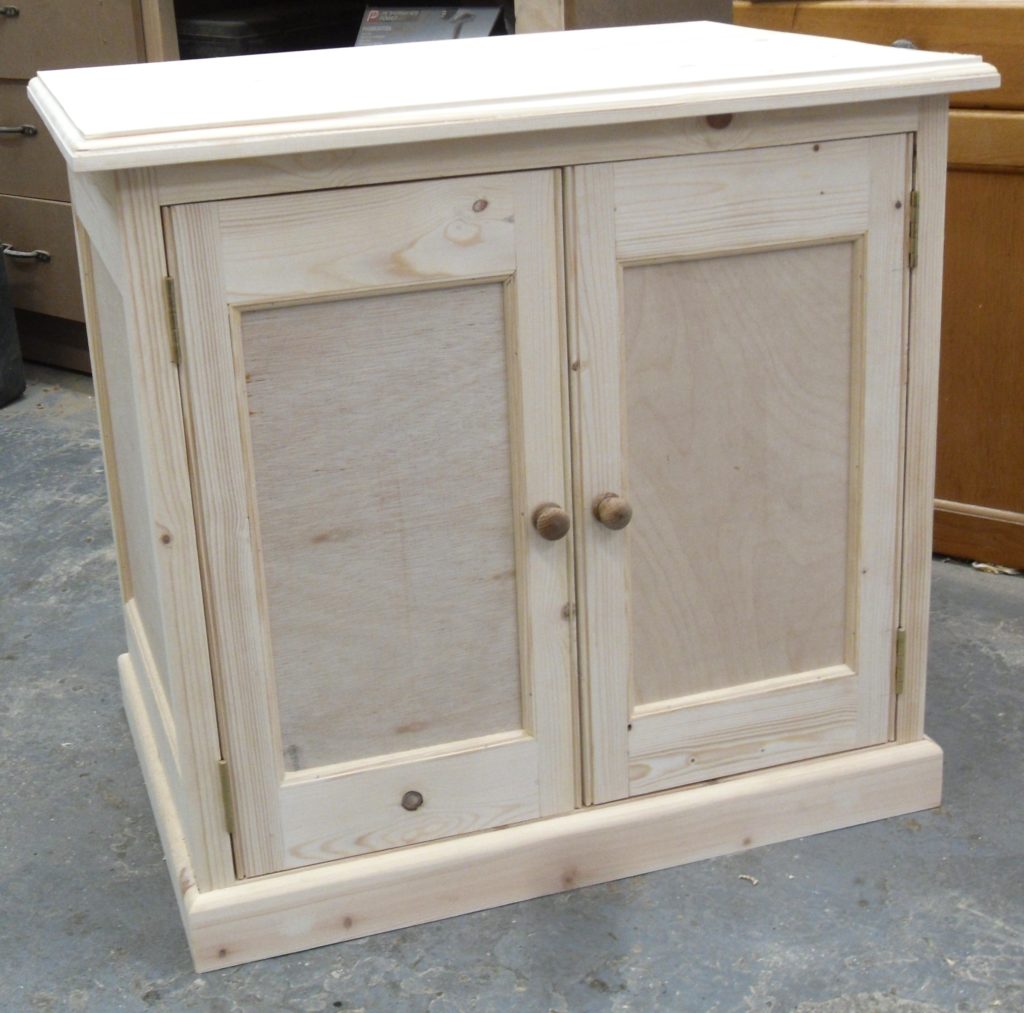 For the finish, primer, undercoat, and the colour which the customer choose, and which matches the rest of their furniture.