A Davenport desk is a small desk with an inclined lifting desktop attached with hinges to the back of the body. Lifting the desktop accesses a large compartment with storage space for paper and other writing implements, and smaller spaces in the forms of small drawers and pigeonholes. The Davenport has drawers on one of its sides, which are sometimes concealed by a panel. This stack of side drawers holds up the back of the desk and most of its weight.
We were tasked with restoring this delightful little desk back to its former glory. It came to us in a sorry state, having been pulled from one side in order to move it, and dragged on the ground, therefore disjointing the back panel which was completely bowed. It had also probably been left in a humid environment as the panels were bowed, and then placed in a hot place, possibly near a heater, as there were cracks in the drawers' fronts and through one of the side panels.
You can see from the below pictures the bow present in one side, and how that has affected the joints which are popping out of their sockets.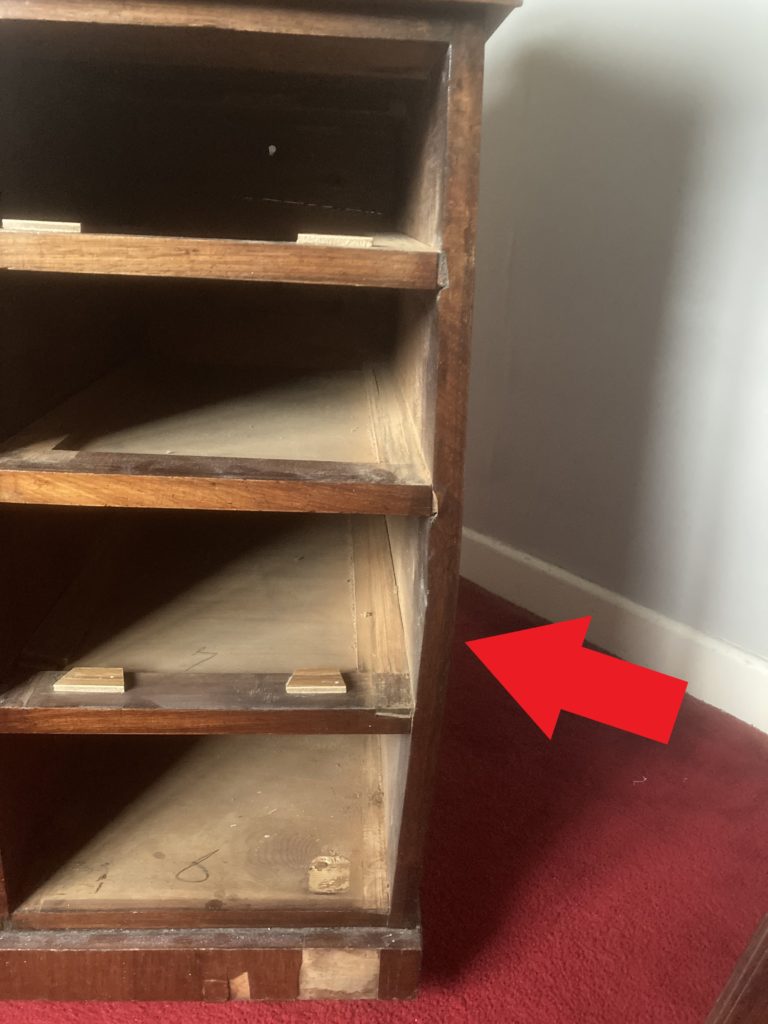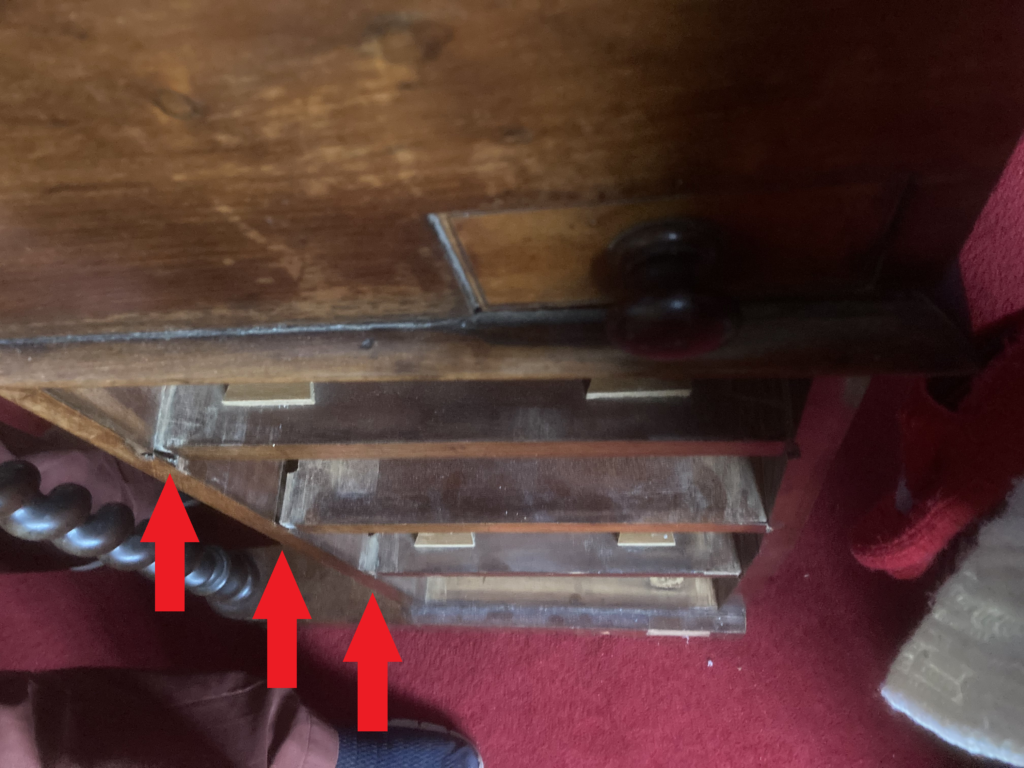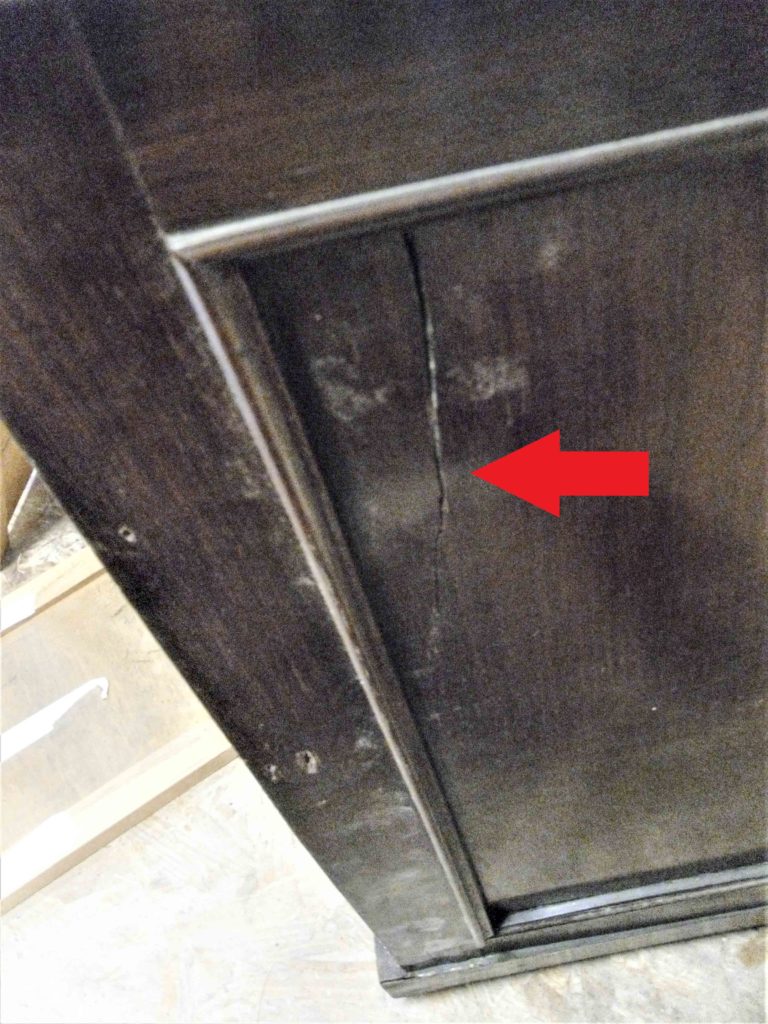 The whole desk needed to be dismantled in order for the panels to be re positioned in the right places, pinned into place and made secure.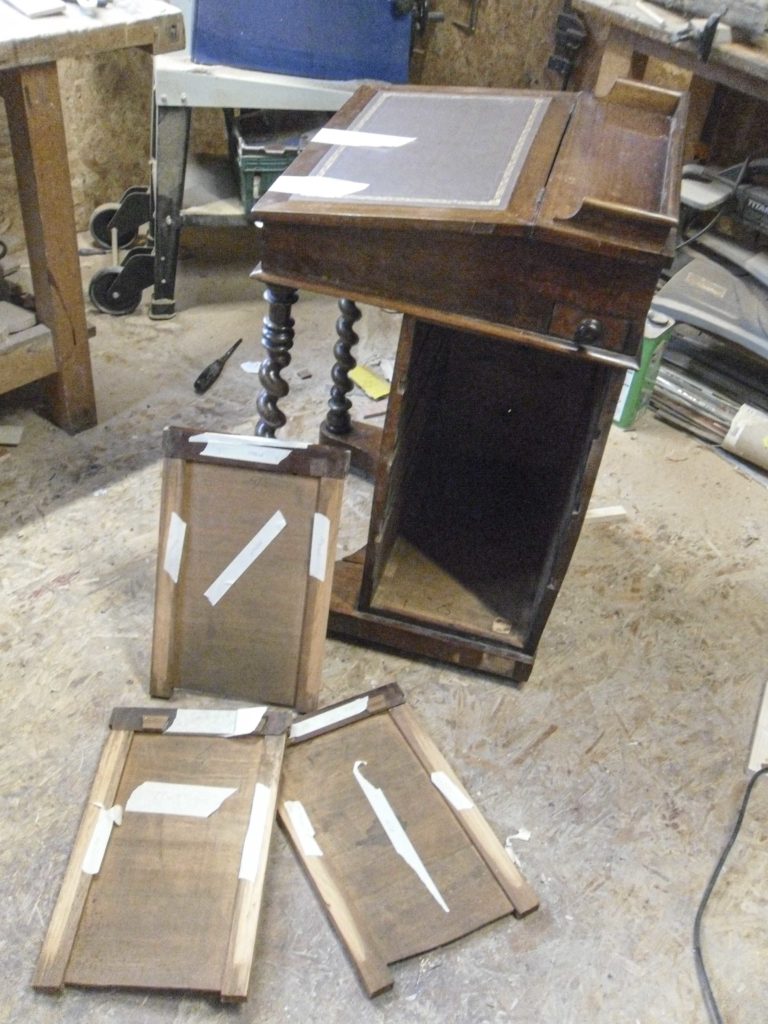 New drawers' stops were installed.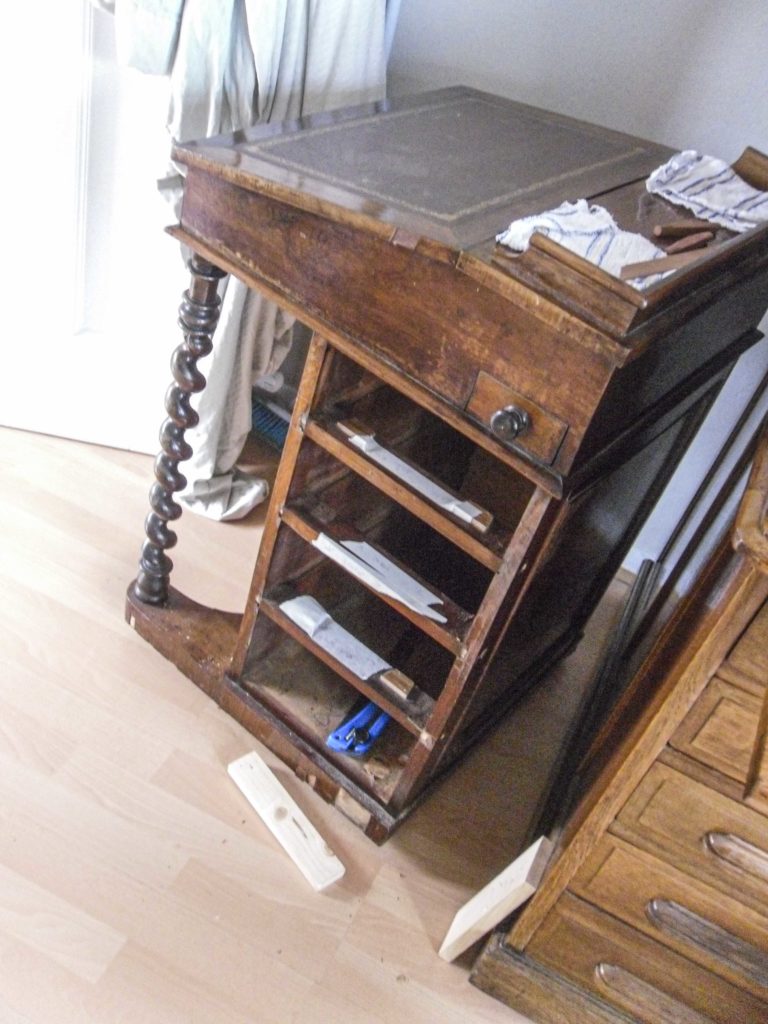 The top lid had a massive split through the middle.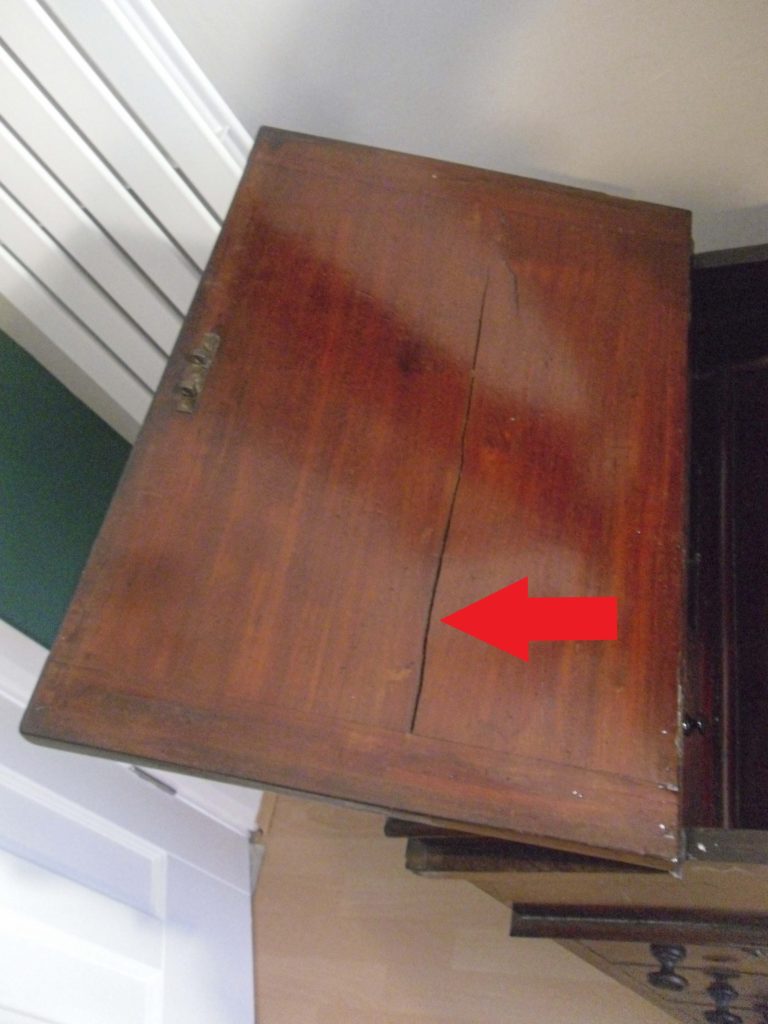 The split was filled, coloured to match and then re-finished.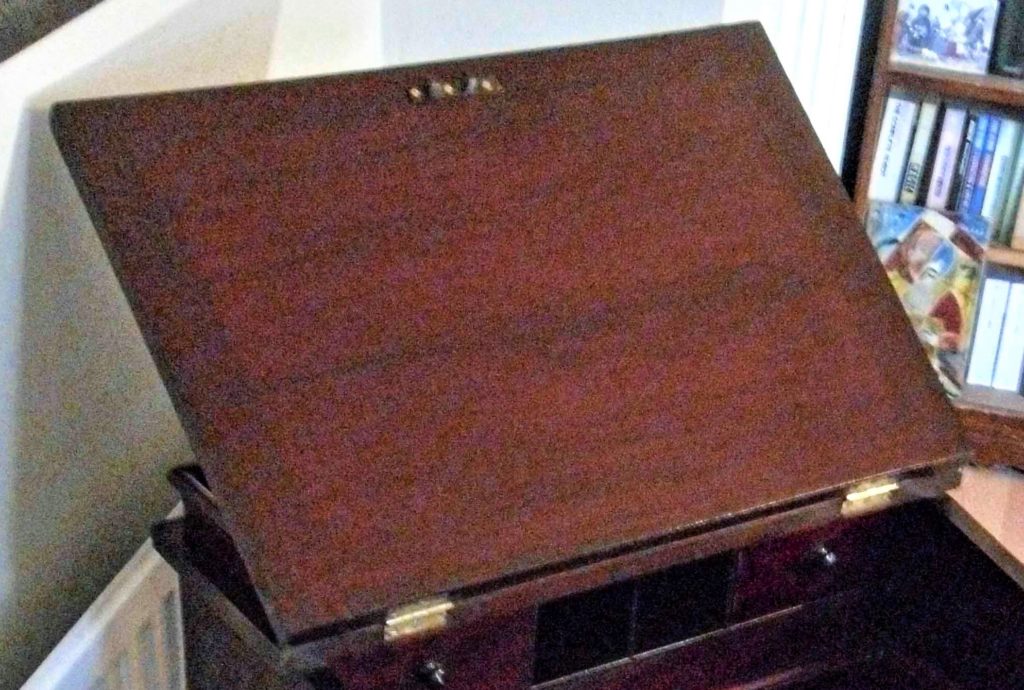 After the structural repairs were done, the whole desk was re-coated in shellac, then waxed and buffed to shine.