A customer came to us asking that we restore the pedestal desk that had been in her family for as long as she remembered. When we got it, it was in a very poor state. Several generations of children used it to bang and scratch toys on it, the side panels were actually split and falling off.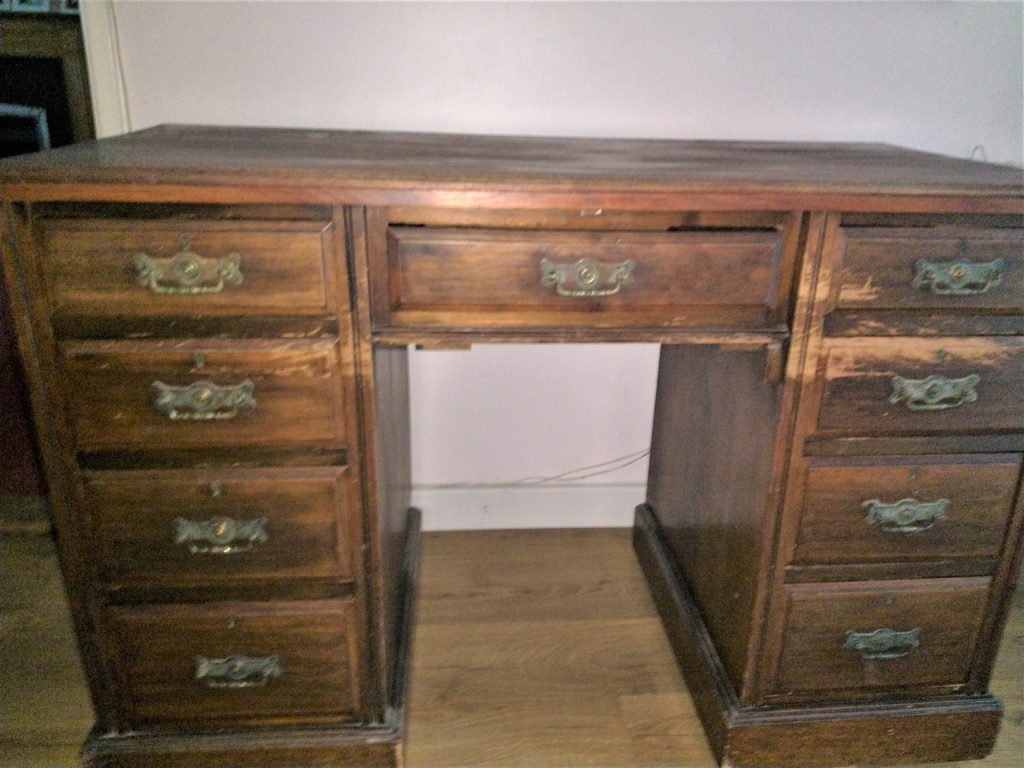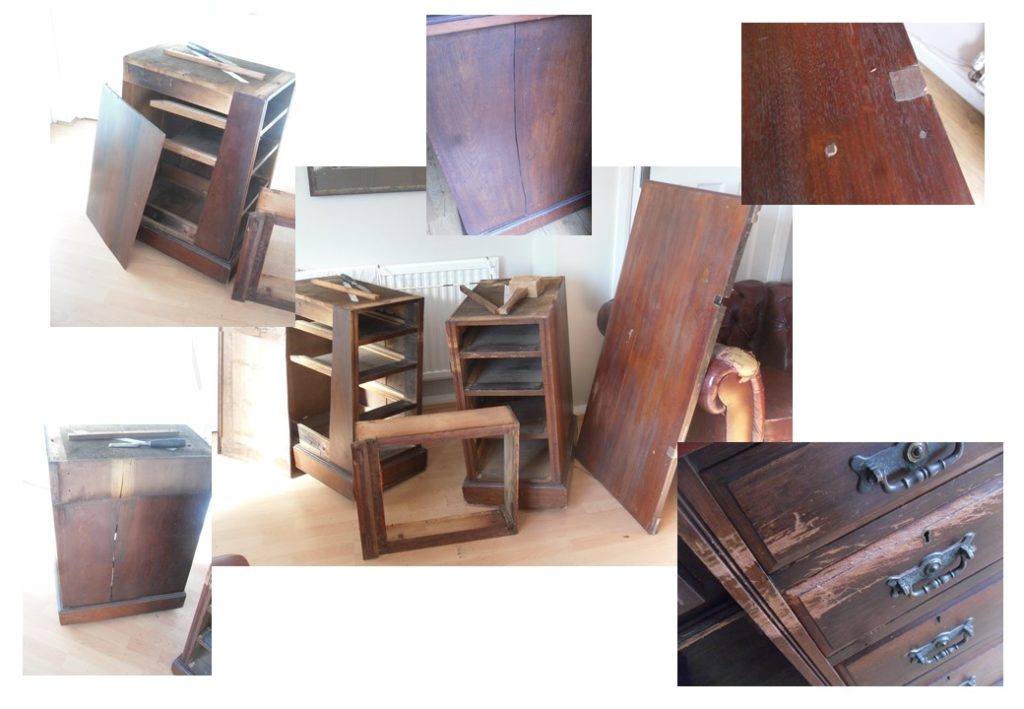 The brass handles were so oxydised they looked really dull and dirty, and the knee hole moulding beneath the middle drawer was missing (only the fixing blocks were left).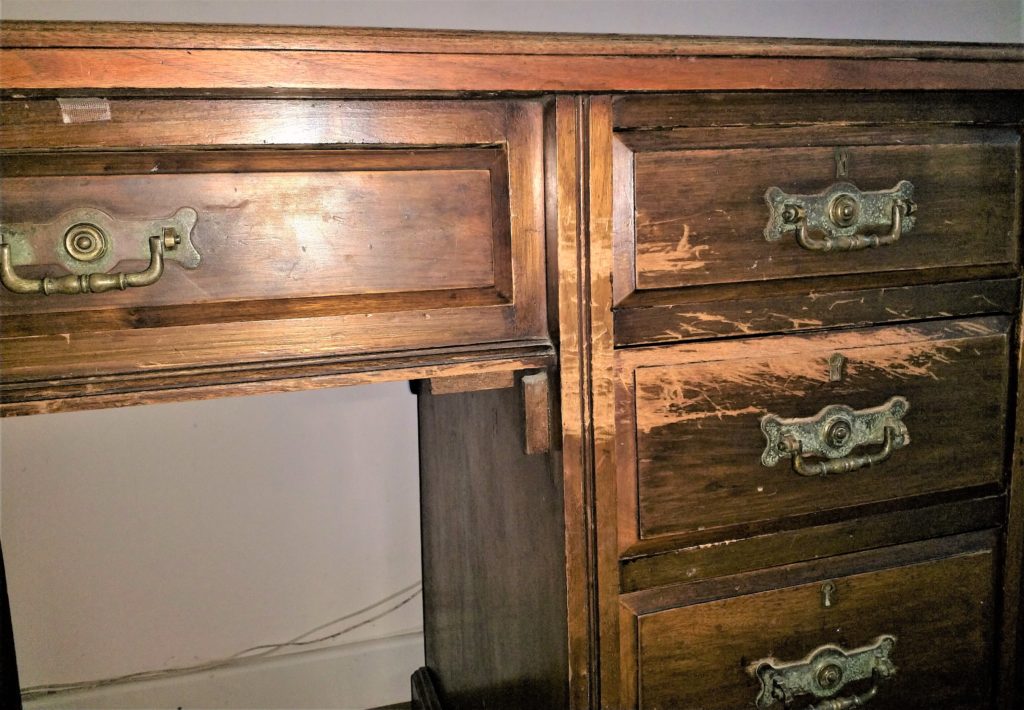 After dismantling it completely, the side panels were pinned back into place and the cracks were filled with veneer. The old damaged and scratched finish was removed to expose the beautiful grain underneath.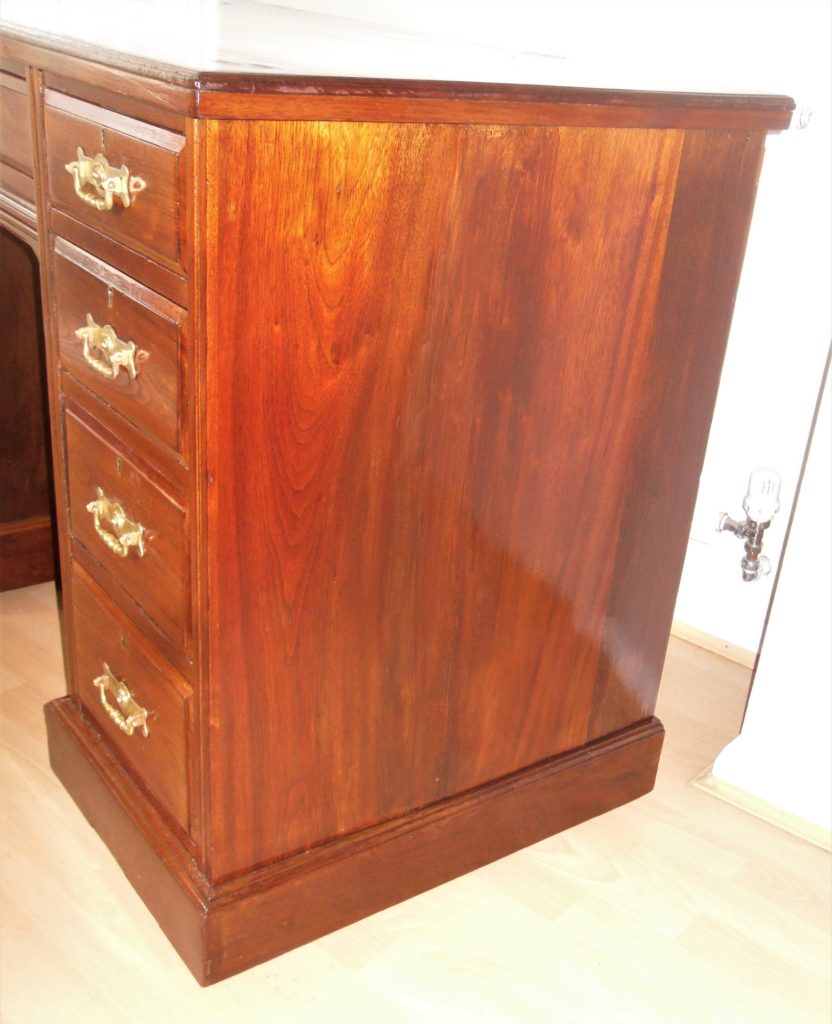 The old handles were cleaned and polished and made to look brand new again.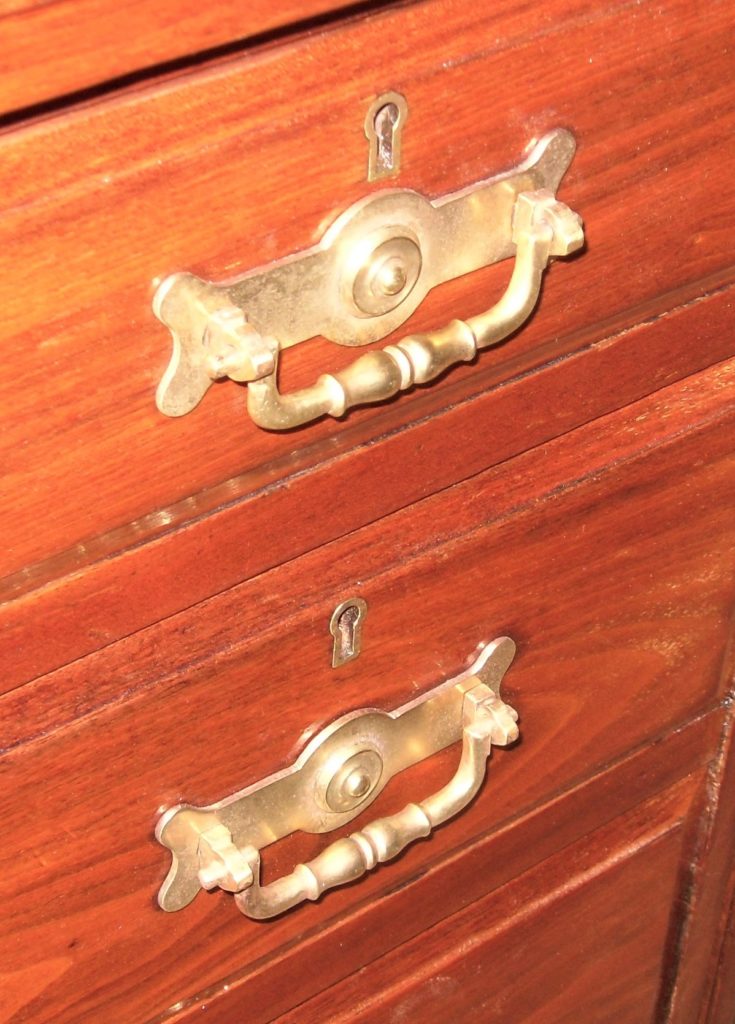 The missing piece of moulding was recreated to fit the existing gap in the knee hole area, beneath the middle draw.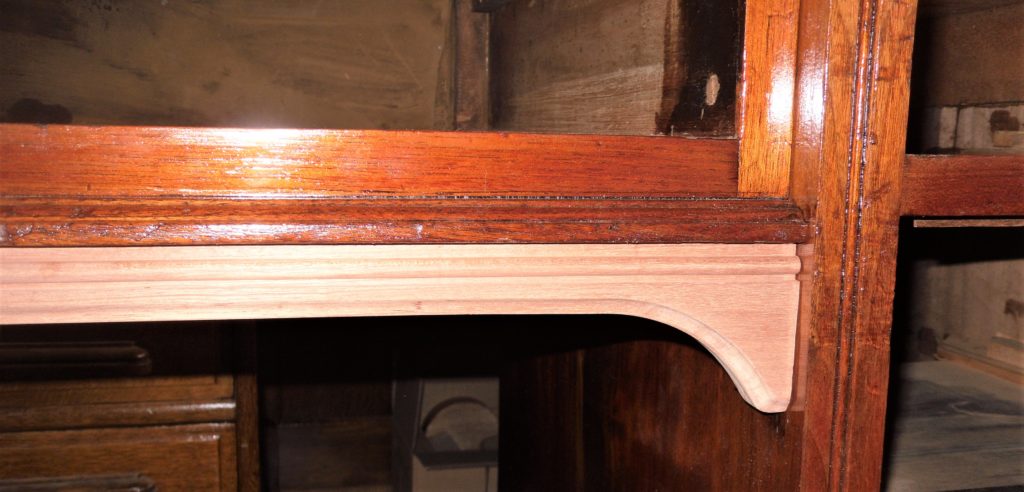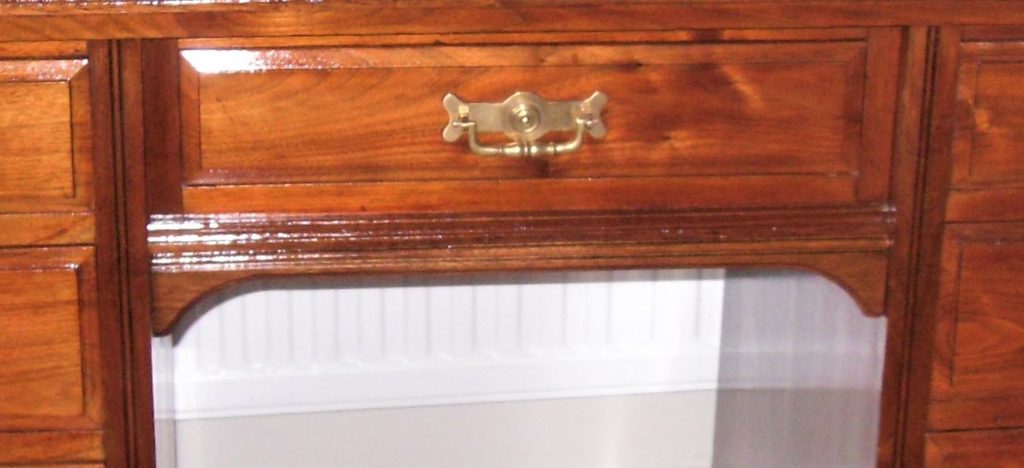 After having fixed all the damaged and missing pieces and reassembled the desk, it was refinished and buffed to shine like it used to.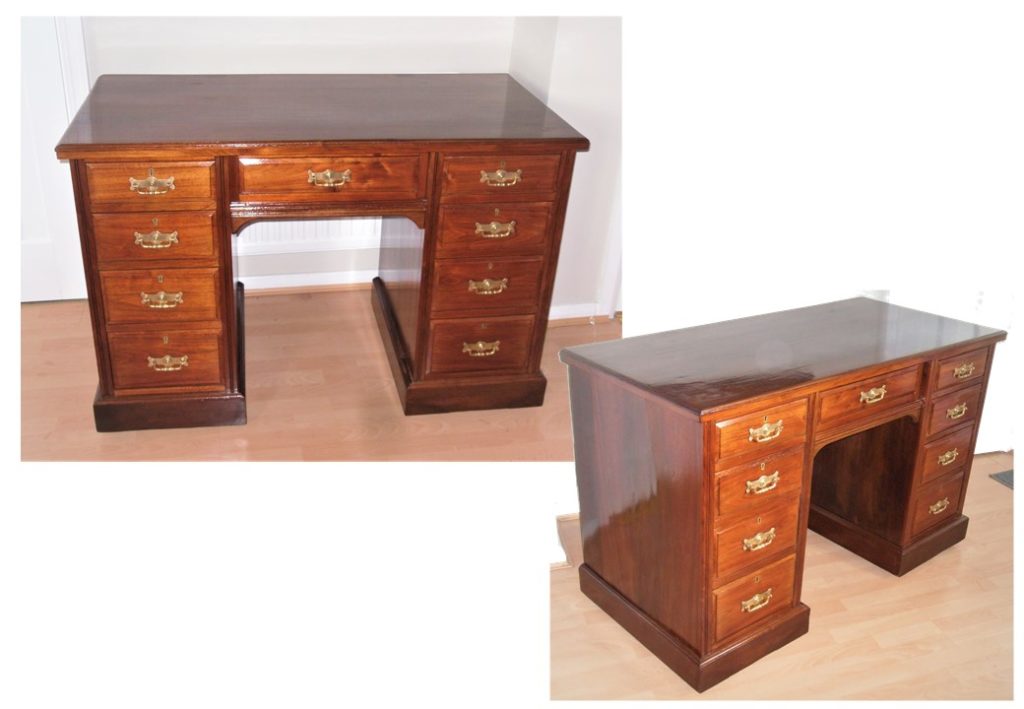 The customer was ecstatic!