This is the oldest piece we ever worked on: An oak, 'joined chest' made by someone with the initials CB in 1717.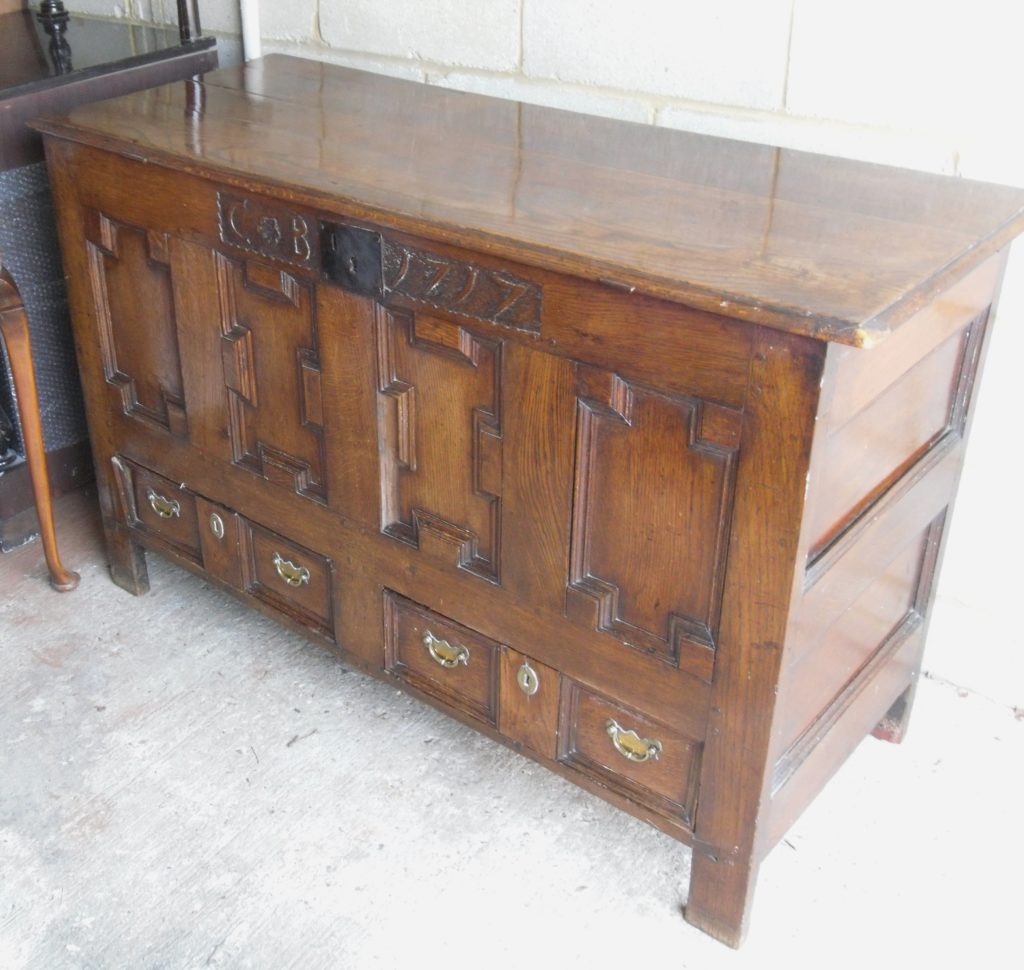 Some of the decorative mouldings were missing or broken.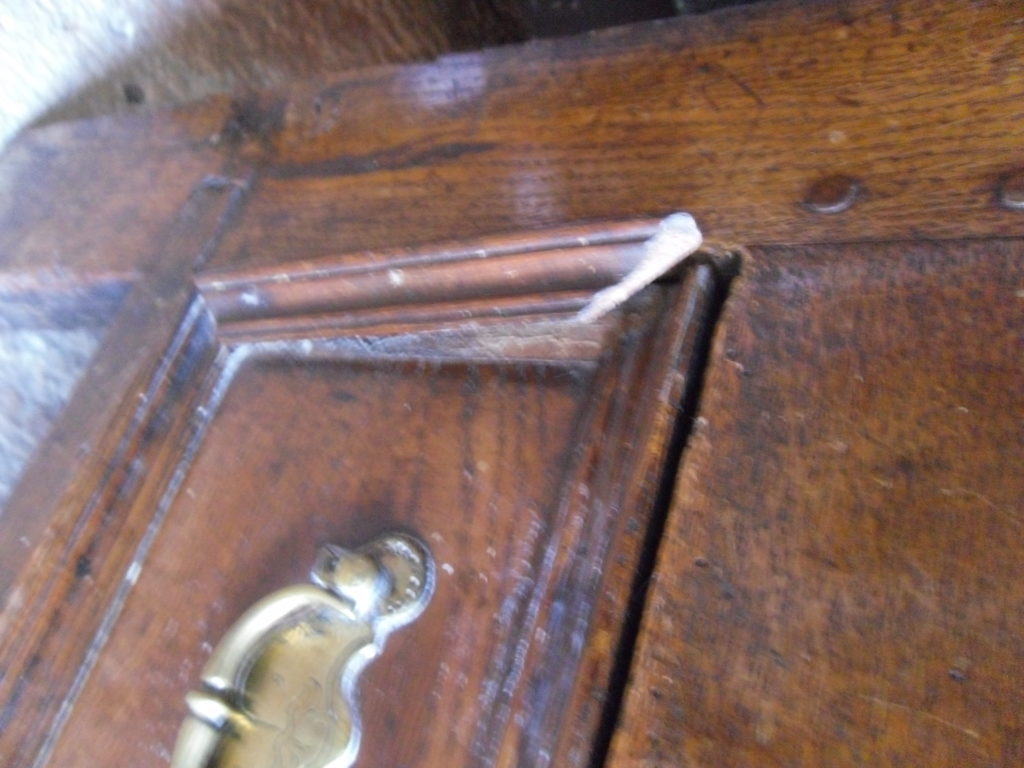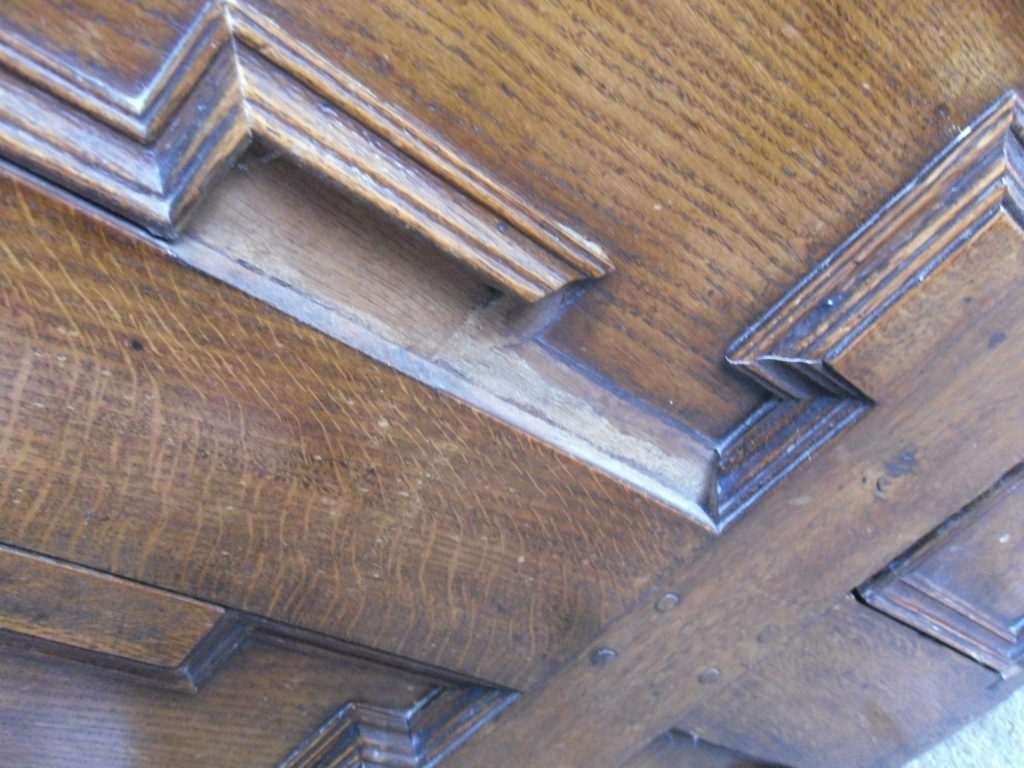 The drawers were cracked and split.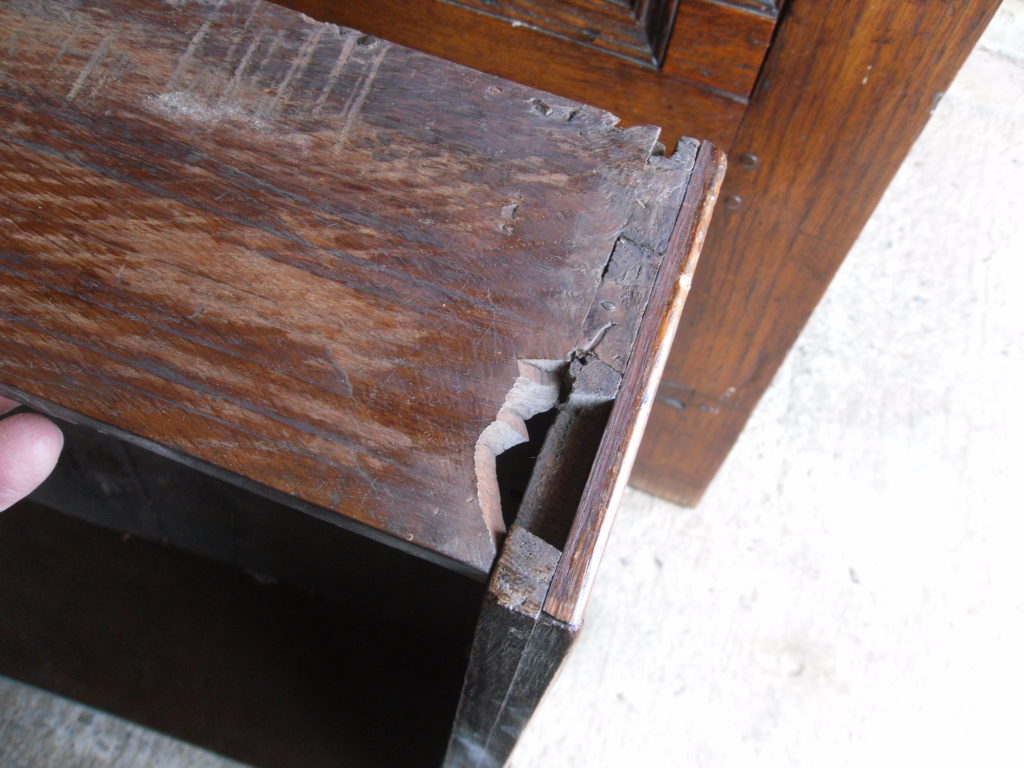 Some of the boards were so dried they had become loose and disjointed.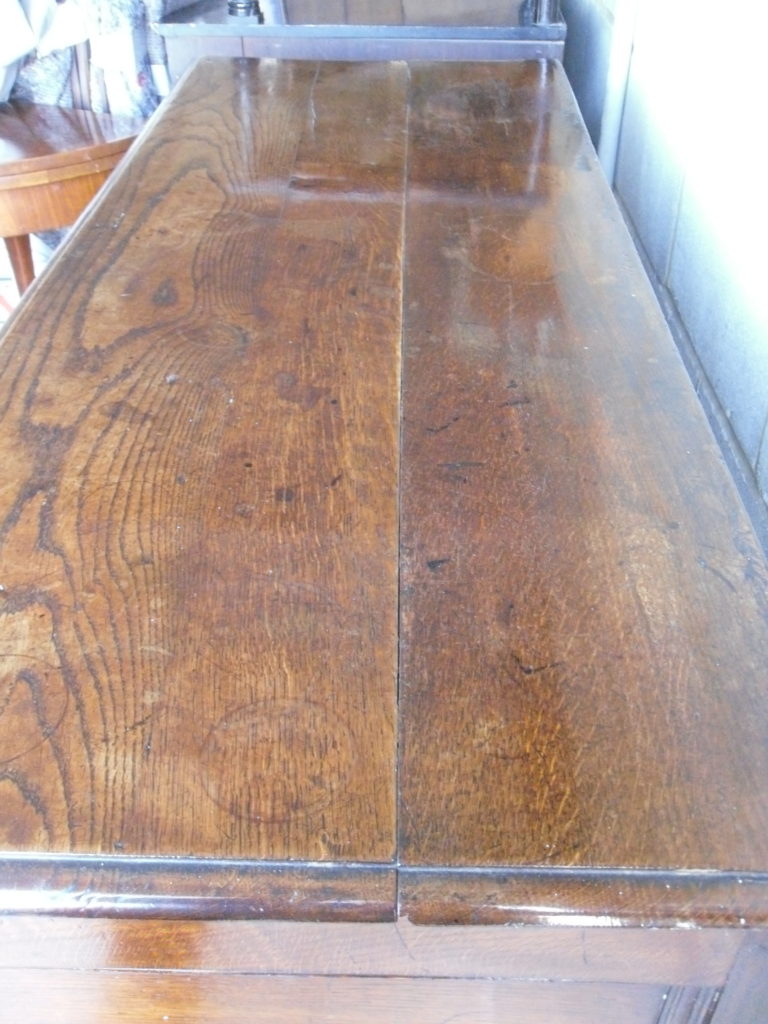 So the drawers were fixed first, with new sides built.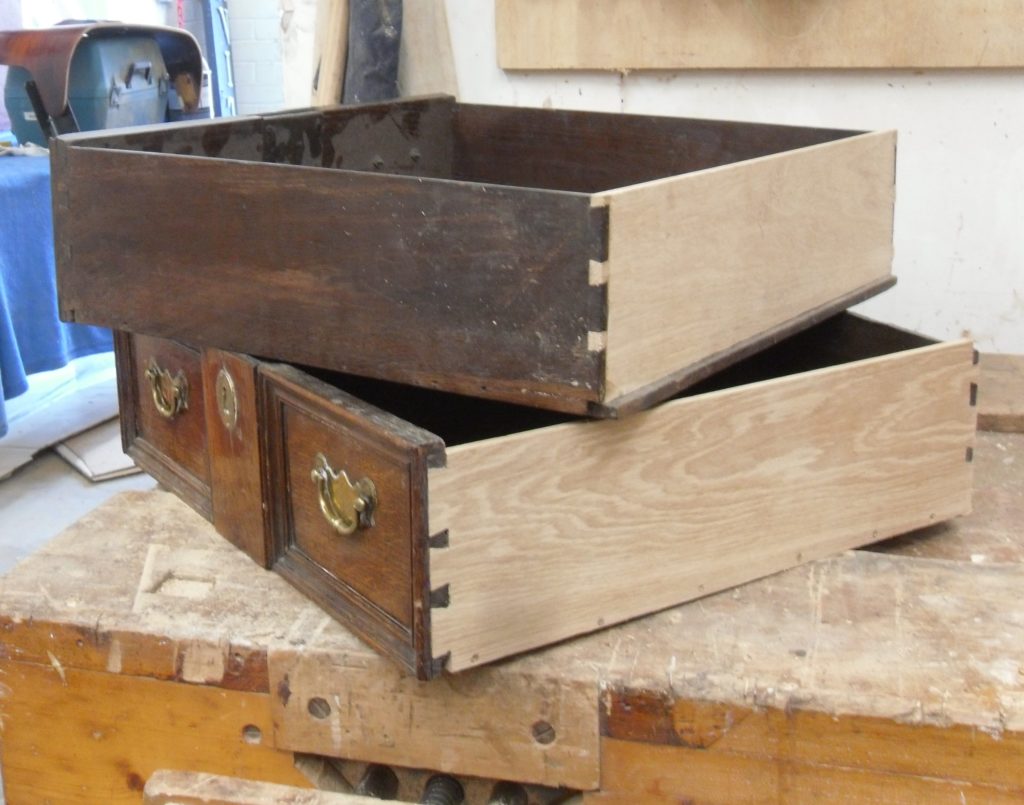 Then some new mouldings were cut to size, shaped and glued in place.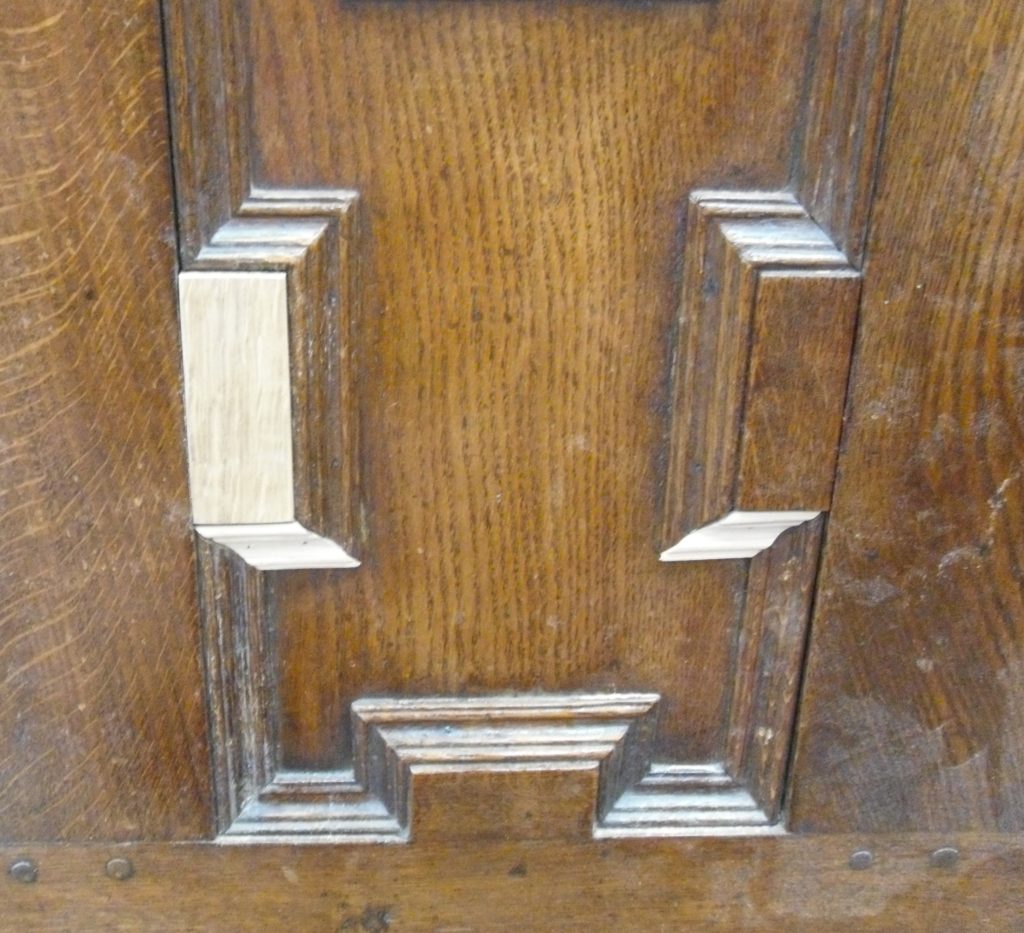 The new timber was then coloured to match, and the whole chest cleaned and finished as per the customer's specifications.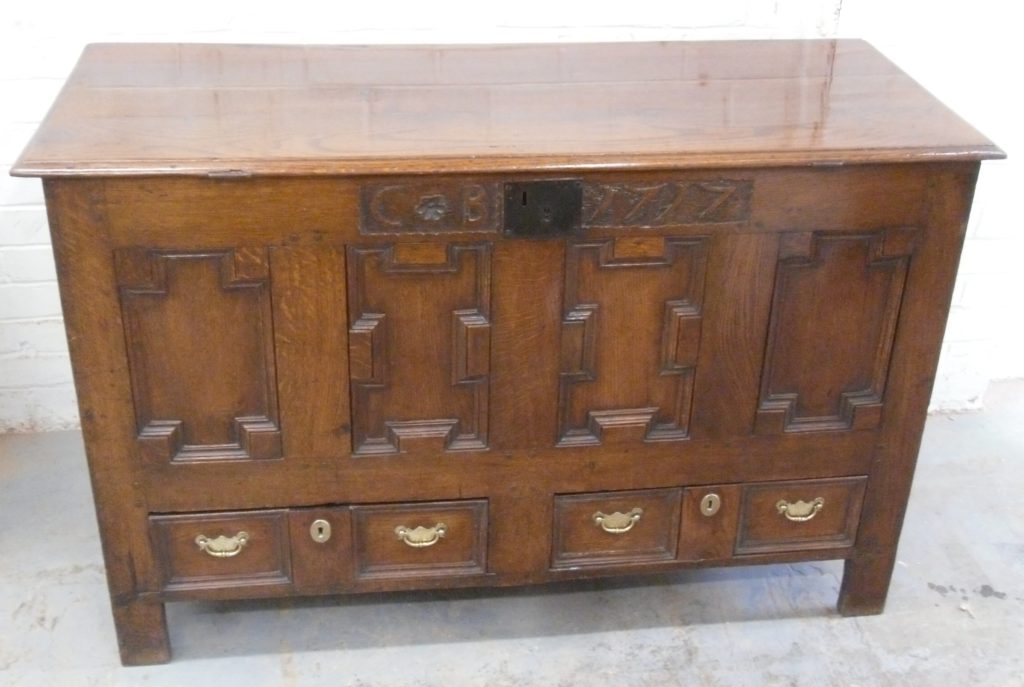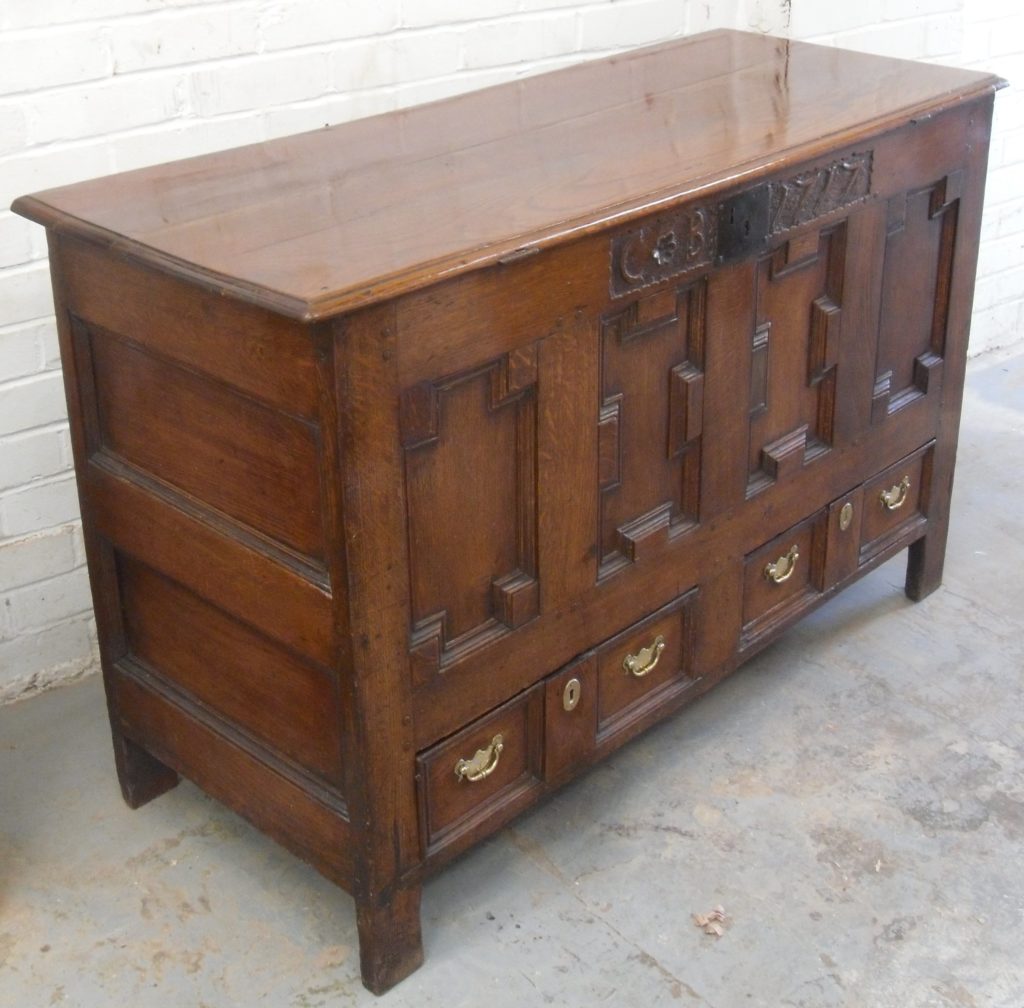 All set for another 305 years!