A customer brought us this lovely low table with 4 stools which was damaged and held together with tape.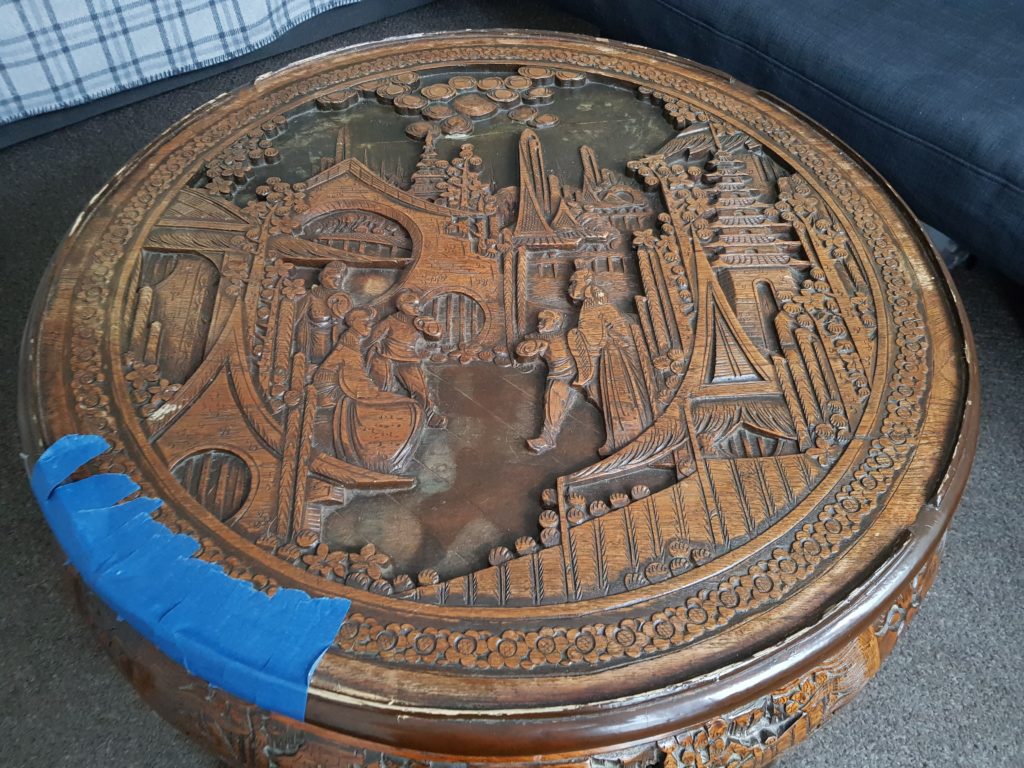 We needed to fix the damaged edging, and both table and seats also needed to be completely dismantled in order to reglue together as they were very wobbly.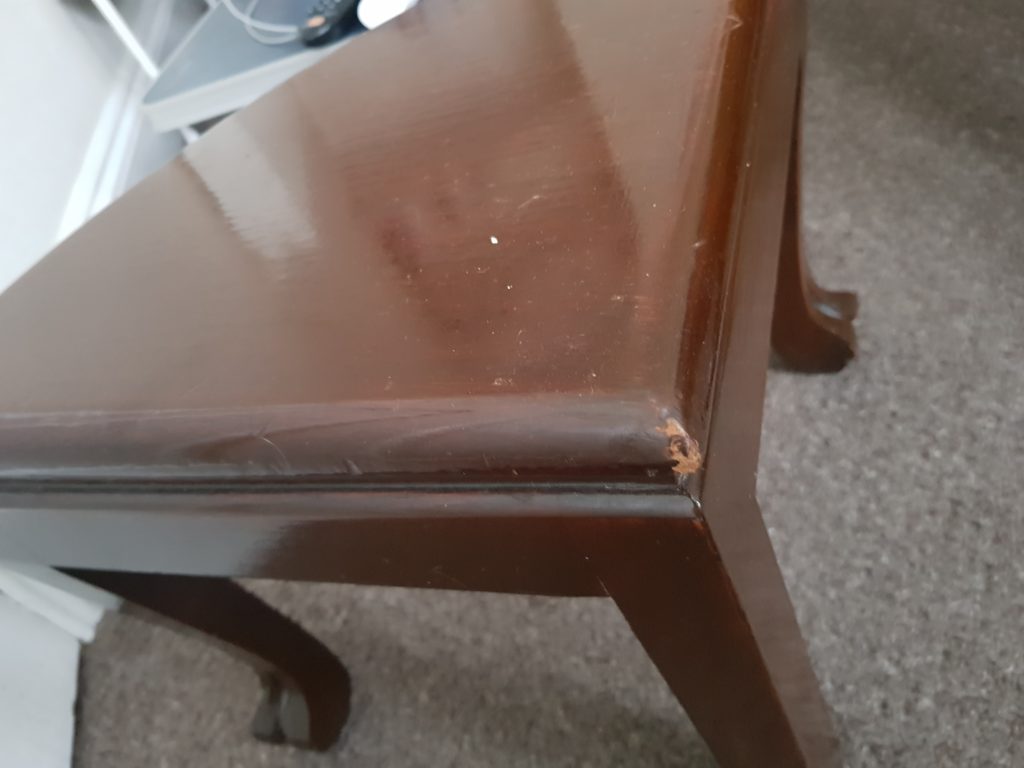 We then needed to refinish everything as the five pieces were worn out and damaged.
The customer wanted the table to be brought back to what it looked like originally, so we got a piece of tempered glass cut to size to cover the top as it would have been before.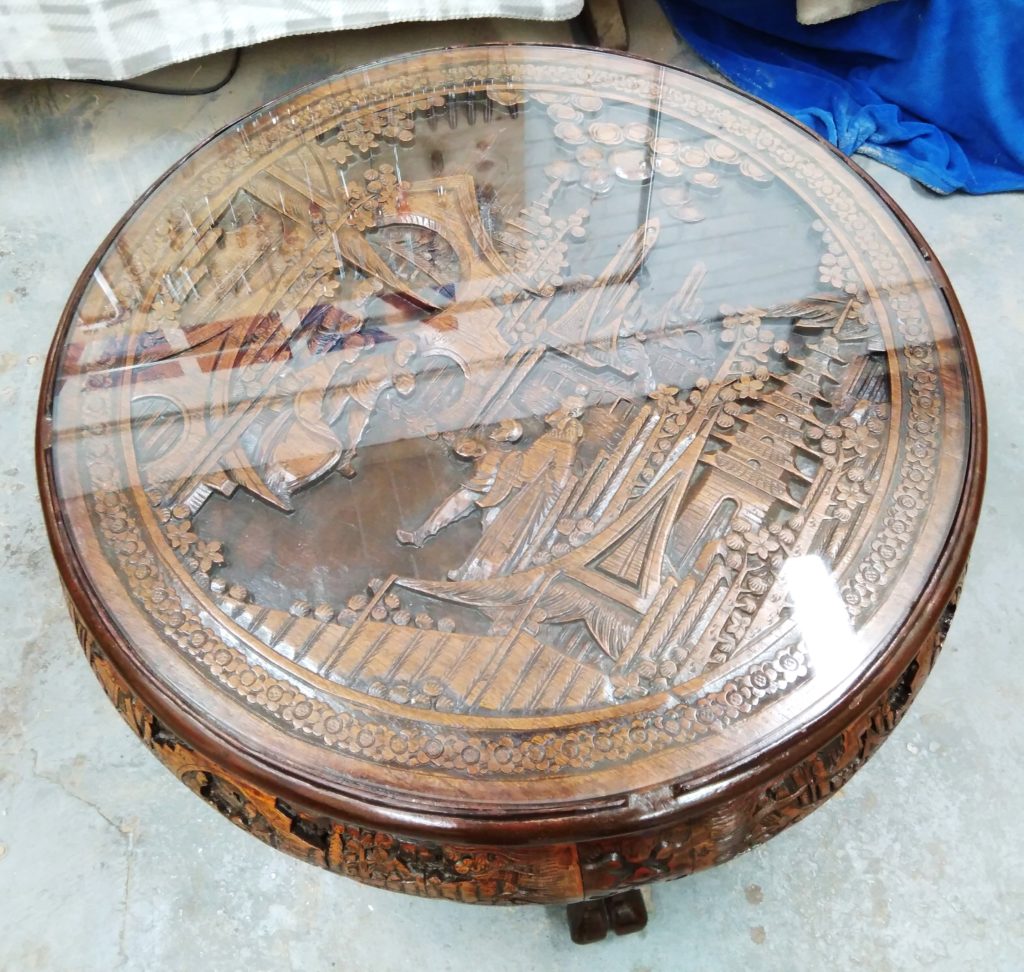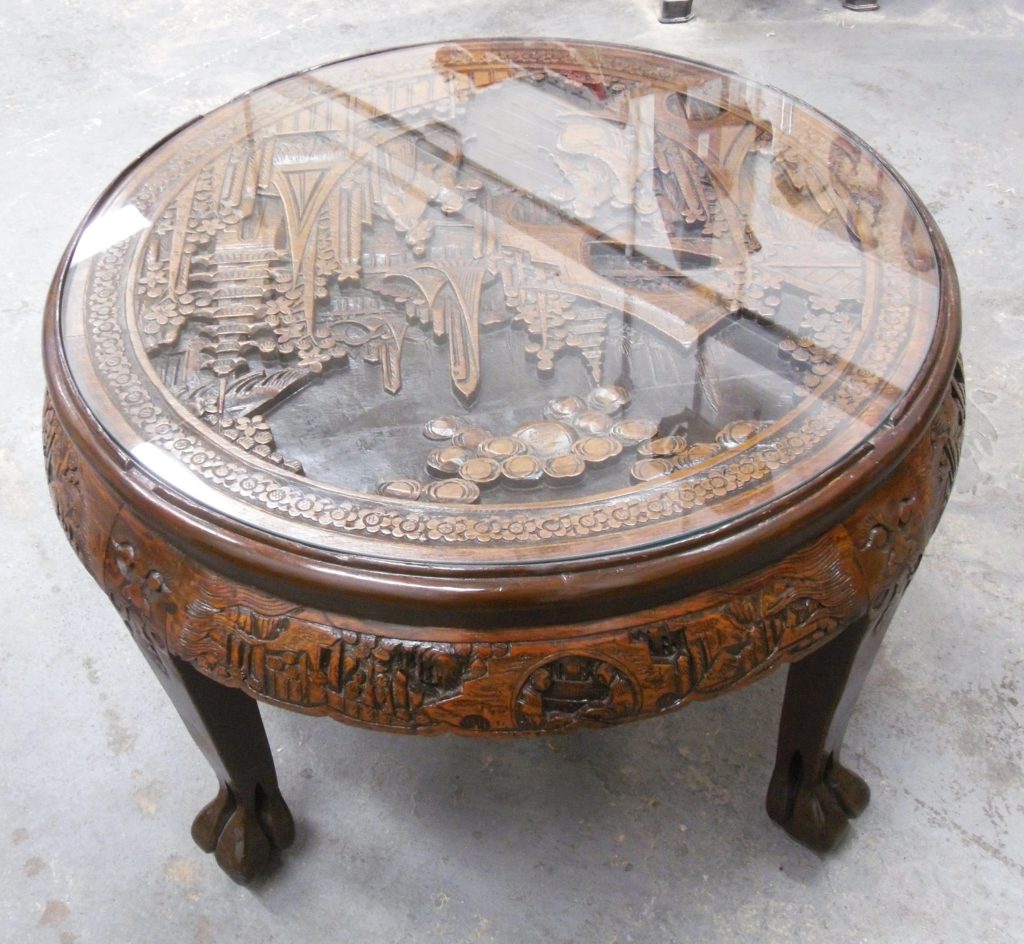 The set can now be safely used for its intended use: a low table.