This armchair was brought to us due to one of its castors having fallen off: the timber broke just inside the castor and it was impossible to just re-glue it all together.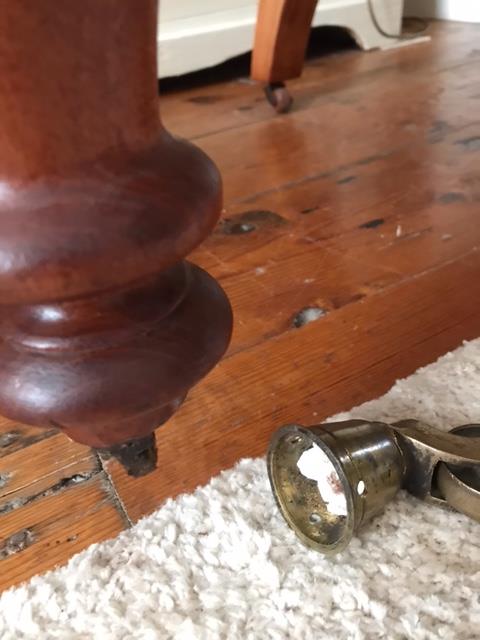 To repair that, we needed to cut off the broken part completely, and turn a spigot to insert inside the bottom of the leg.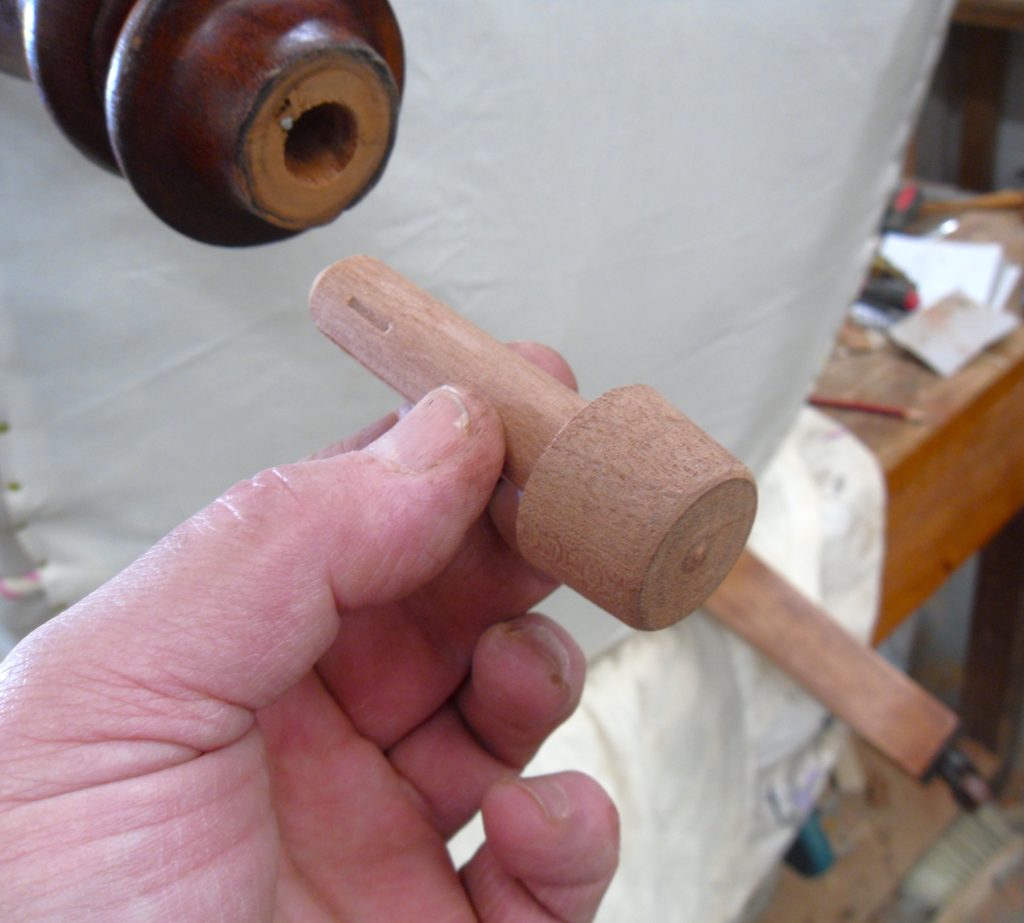 Once glued in place, the spigot was dyed and varnished to match, and the castor refitted.