And now, for something… completely different…
From time to time, we have customers asking us to transform their exiting furniture. They would have a pretty standard piece of pine furniture, varnished with a regular matt or gloss finish, and they would like to have it looking different, fresher and trendier.
Applying white wax onto bare wood will give your old furniture a wonderful limed wood finish that highlights the grain and will make you feel like you just got yourself a brand new piece of furniture with a mediterranean feel.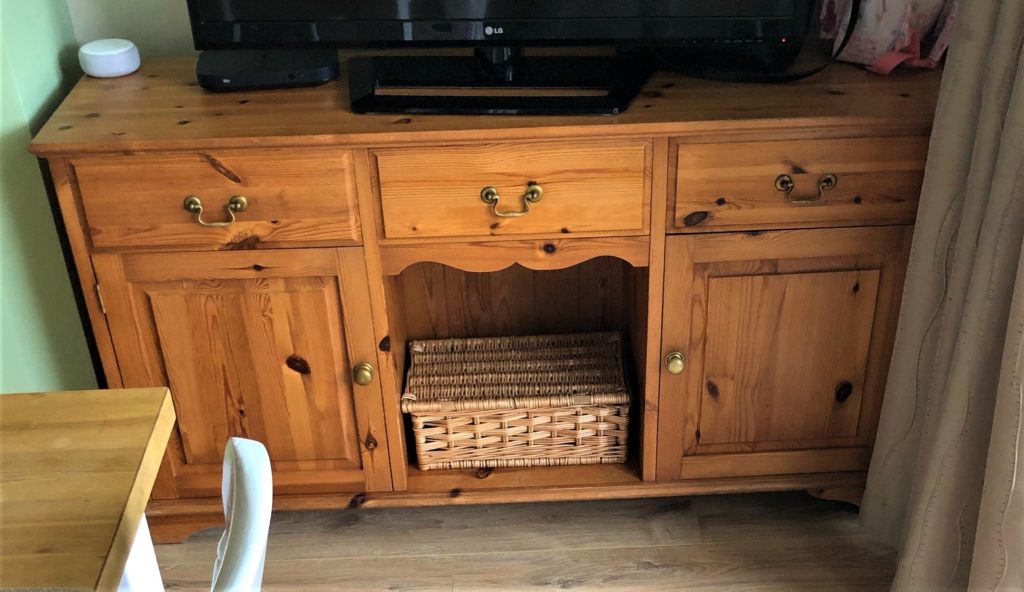 The original finished was removed, the wood sanded and cleaned, and 2 coats of white wax were applied, before being finished with 2 coats of transparent wax to seal it.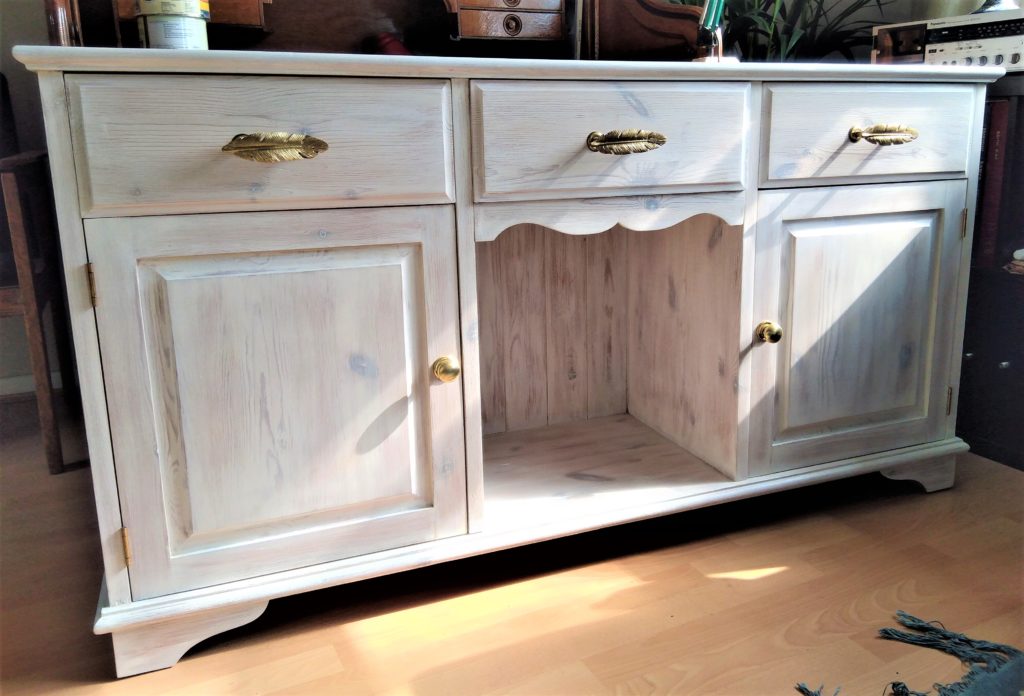 The customer asked us to change the drawers' handles to something a bit more shiny and dramatic, adding a touch of class to the cabinet and achieving the feeling that this is now a completely different piece of furniture.