A customer contacted us asking if we could help with redecorating their bedroom suite, a pine varnished dressing table and two bedside cabinets, so that they match a very large and rather stunning mirror painted in distressed white. We jumped at the opportunity of doing something different.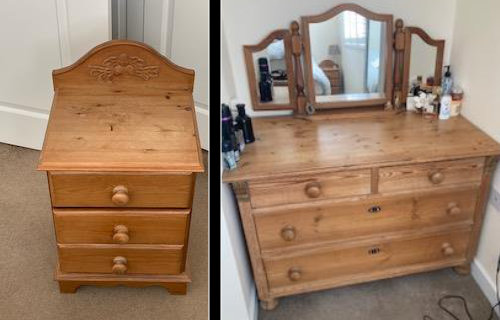 This is the mirror's finish we had to copy, distressed white over a dark background.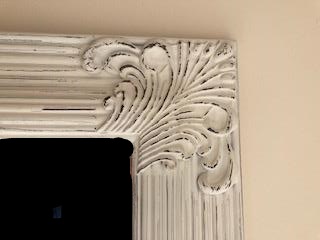 And this is the result: a completely different looking piece of furniture, looking fresher, lighter, with a vintage countryside feel.