A simple but effective way to rejuvenate old armchairs is to clean up the timber structure and apply a fresh coat of varnish. If you want to go the extra mile, you can also re-upholster the armchair completely. Here is a very good example of how 2 old armchairs were given a new lease of life.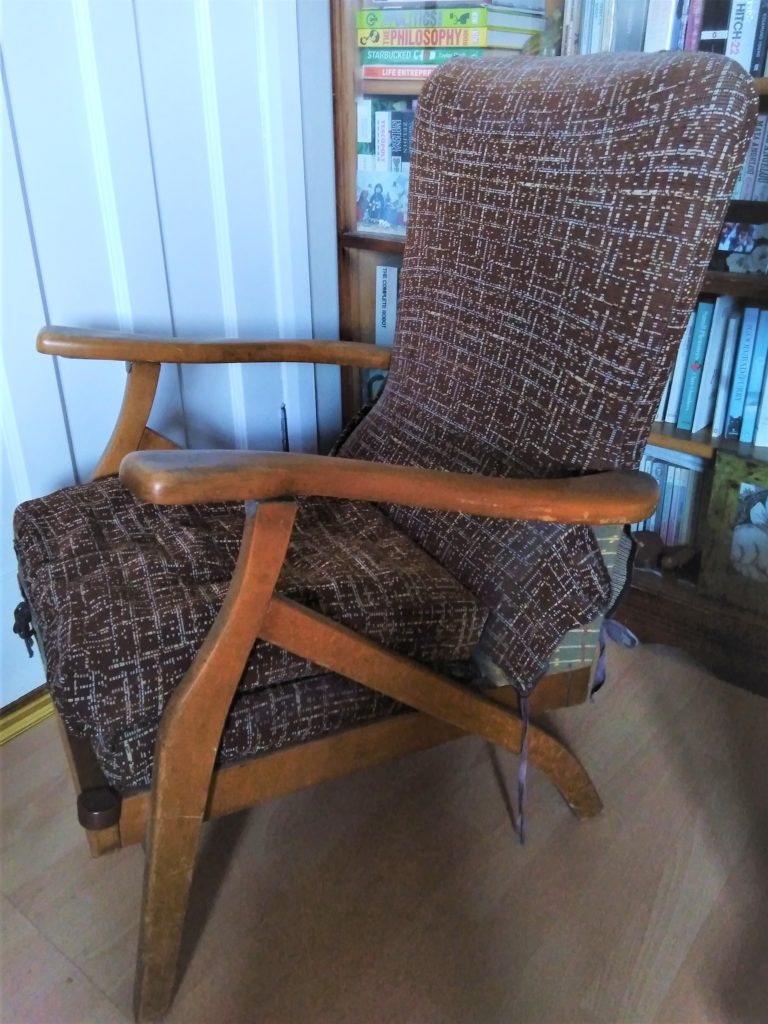 These 2 armchairs looked really old and tired, the timber had a lot of scratches, and the upholstery looked faded and dirty. In fact, the customer was thinking of just dumping them! Thankfully, they didn't, and that gave us the opportunity to give those 2 mid-century armchairs a second chance.
We stripped them completely: removed the upholstery and the varnish to go back to bare wood. We then cleaned up the timber and applied a lovely satin finish to enhance the grain of the pale beech underneath.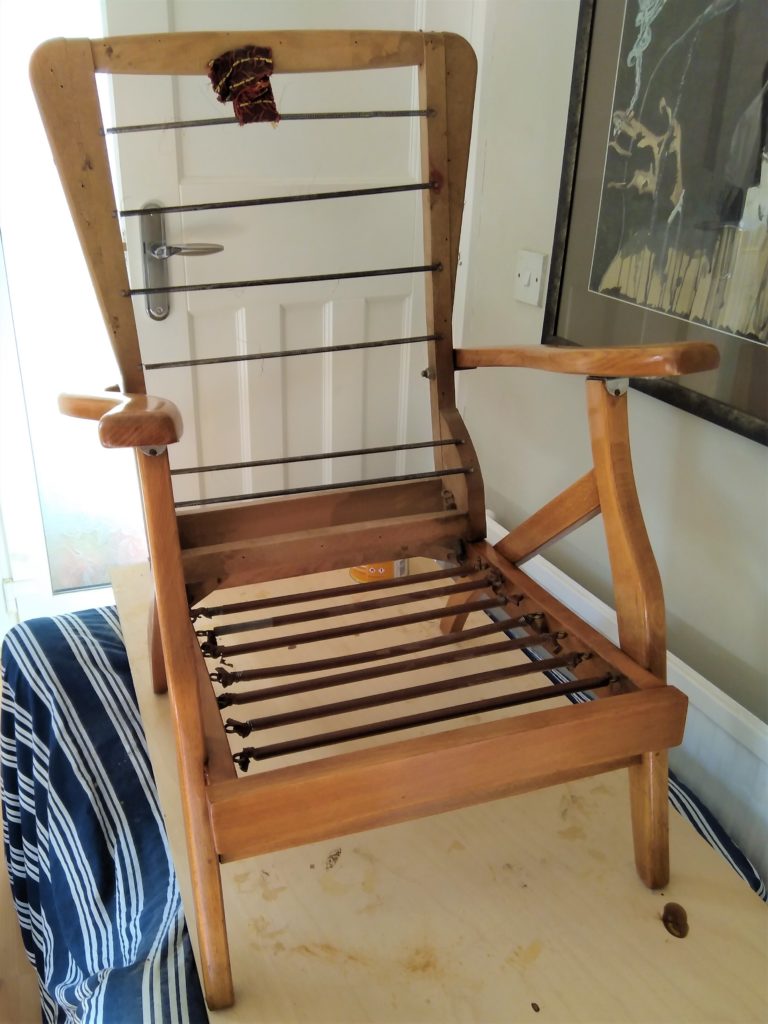 Once all cleaned up and freshly varnished, the armchairs were taken to the upholstery workshop where they were covered in matching fabrics with an elegant modern design.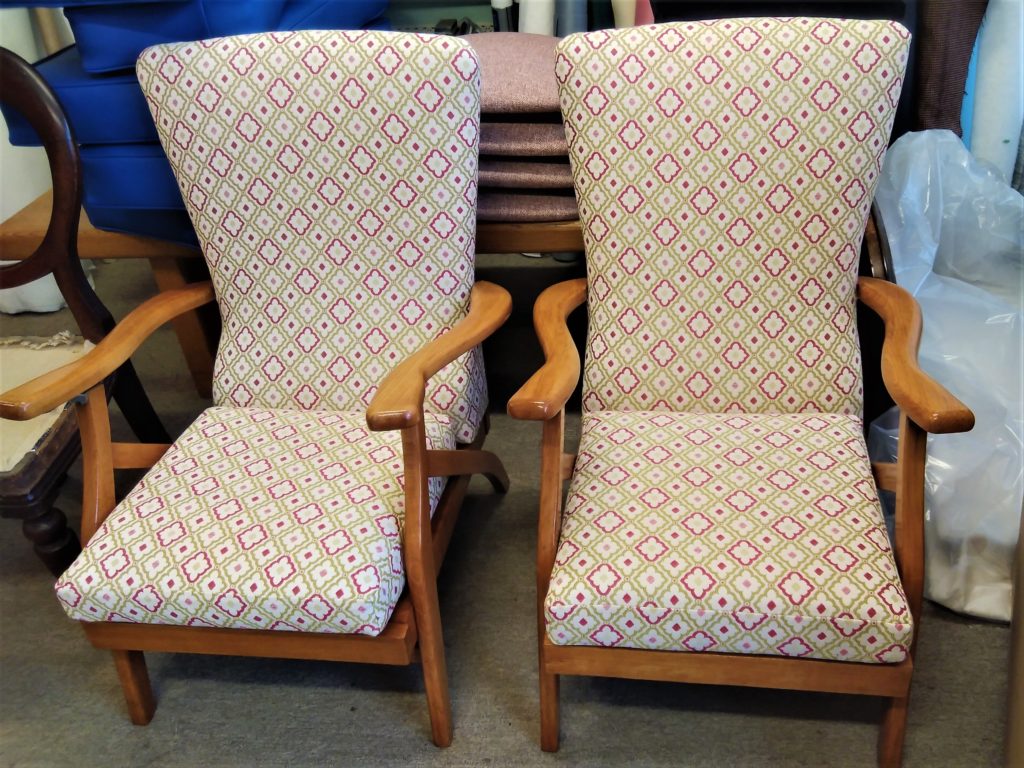 Ready for another 50 years of use…