We regularly have furniture brought to us that have suffered water damage. It could be something like water rings from placing a wet glass or mug on the top, a spill from watering a plant, or more recently, we restored this lovely mid-century sideboard which had suffered water damage in a container during transportation.
The right hand side of the sideboard had suffered heavy water damage which resulted in the finish peeling off, and the timber being stained.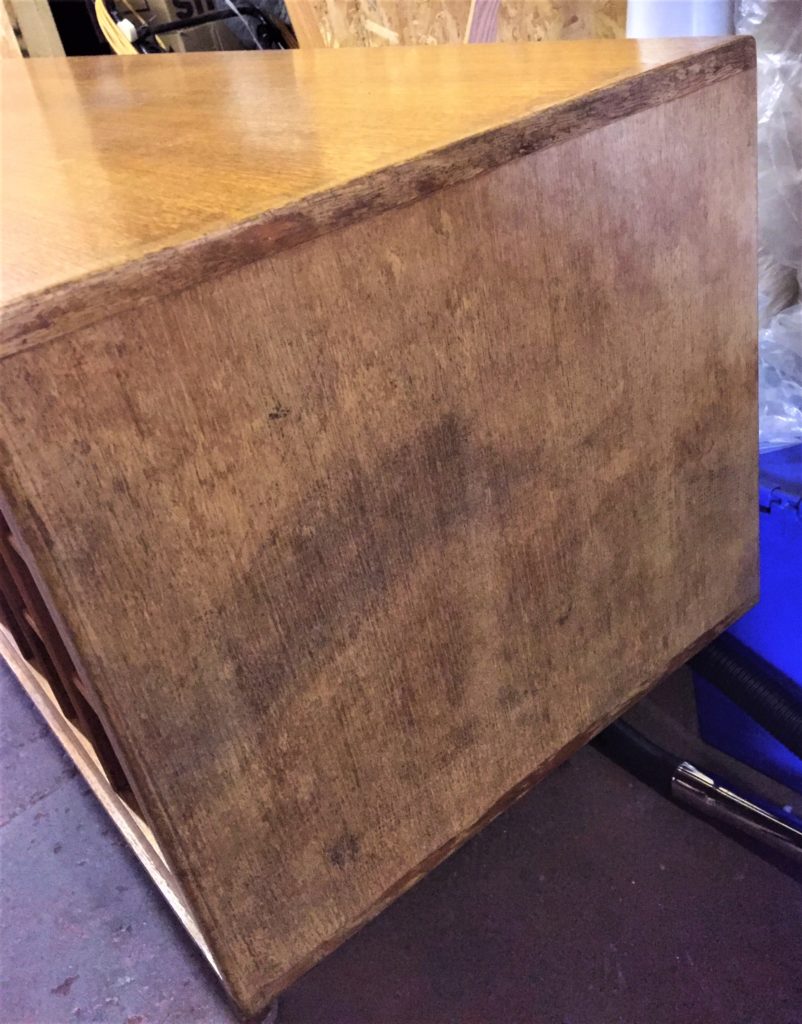 The first order of business was the clean up the damaged area by removing the flaked finish. We then used a chemical to bleach the timber and remove the dark stains. The piece then needed to be left to dry before being refinished in a lacquer similar to the existing one, waxed and buffed to a shine.
Ready for another 70 years of use.