This beautiful, folding card table in rosewood and mahogany dates from around 1820. The surfaces and edges are expertly covered in intricate marquetry work in sycamore and fruit woods. The table top folds and swivels to form a felt covered surface for card games with an interior storage space for games related paraphernalia.
The original finish was caked in grime and dust requiring cleaning, reapplying of shellac finish, polishing and buffing to reveal the extraordinary inlay and marquetry work obscured for decades.
Many areas were missing the original rosewood veneer, details within the marquetry and decorative mouldings. Finally, two of the legs showed evidence of historic woodworm infestation.
Patches of rosewood were laminated to form the thickness required to match the thickness of veneer used in the early nineteenth century. These were glued into place, trimmed and coloured with pigment and shellac to match the surrounding finish. Missing marquetry details were reproduced and glued into place.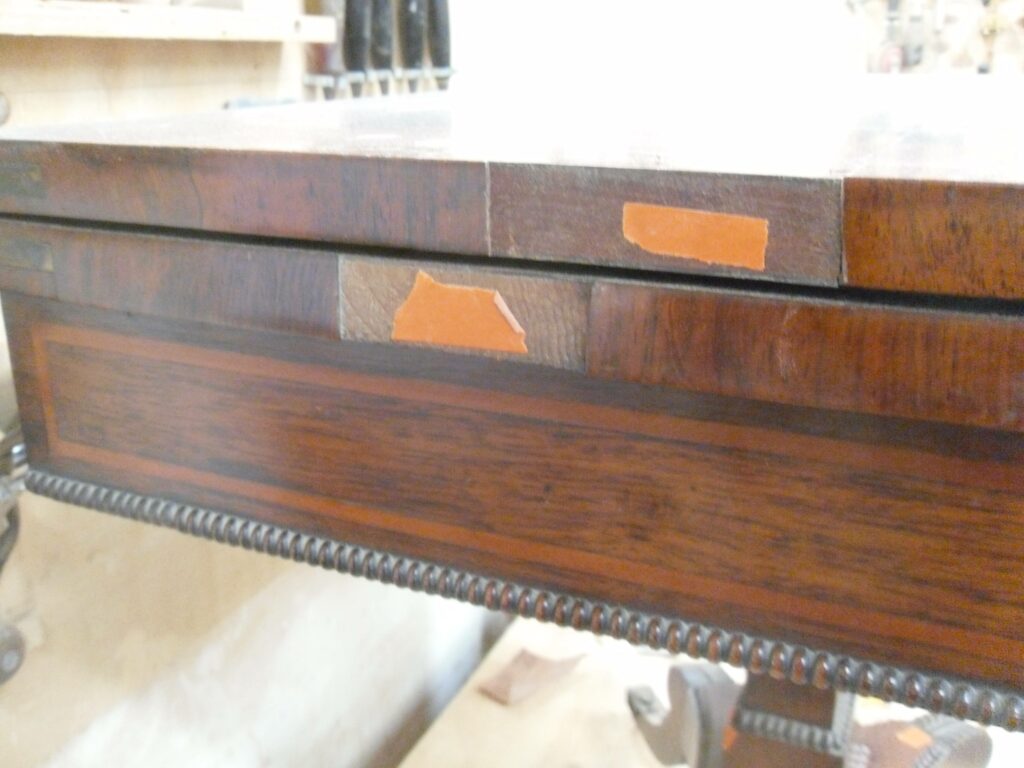 Small sections of beech were turned to match the motif of the missing decorative mouldings; these were then quartered or halved, cut to size and glued into place. They were then coloured and sealed with shellac to match the hue and sheen of the existing, surrounding moulding.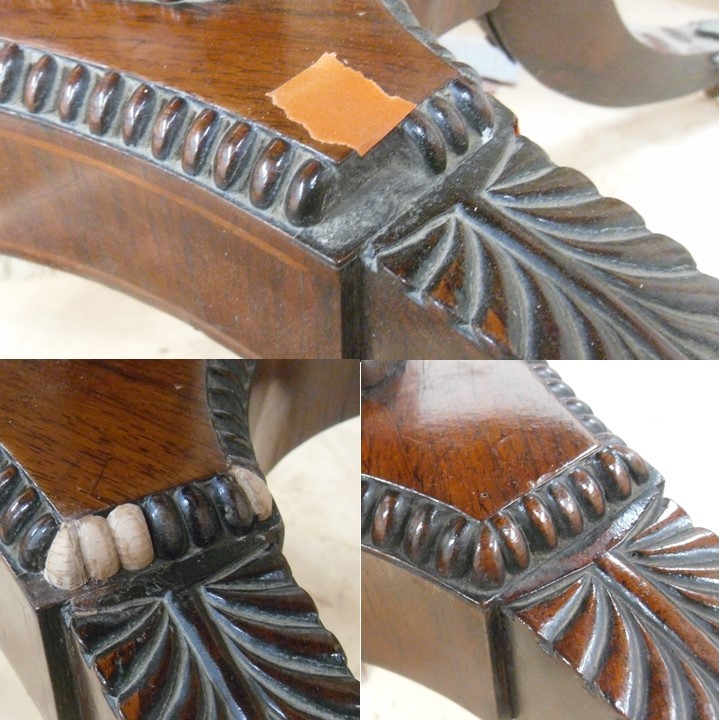 Woodworm holes were filled with a combination of wax and filler before being coloured with pigment and shellac to hide them.
The surface was cleaned with a furniture revivor formulation, polished with wax and buffed to remove scratches.