We don't know their history, or their journey, but we are 99% sure that this pair of oak doors are French.
The timber had been bleached white by a previous owner, savagely stripping them in a vat of caustic soda. Half the joints had failed, gaps had opened everywhere and pieces of the exquisite carving were missing.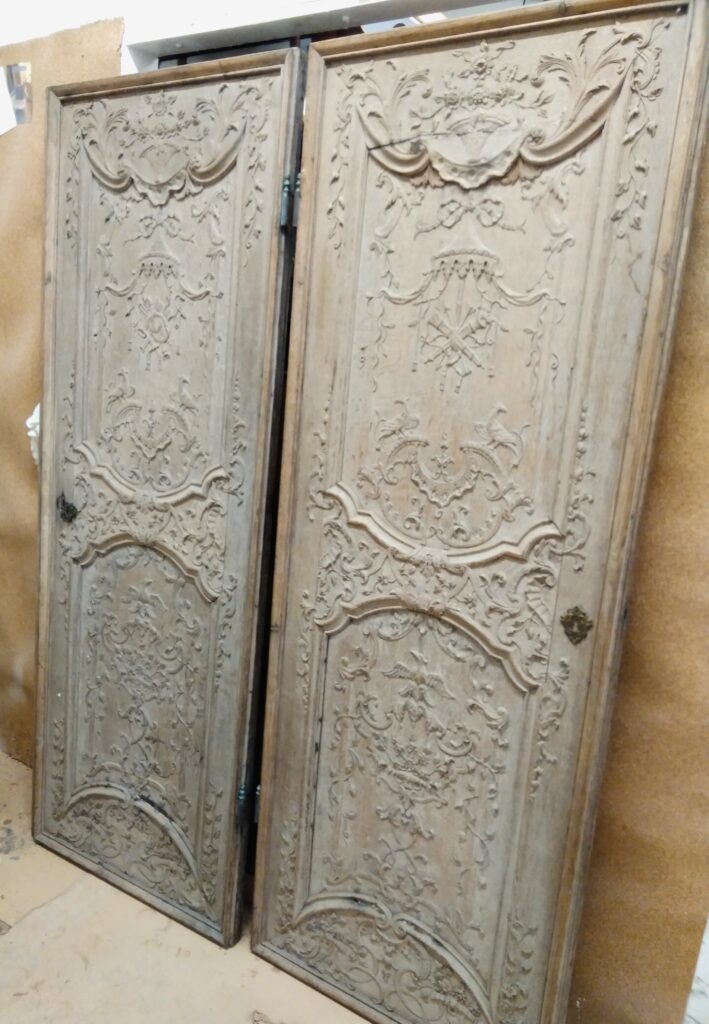 The frames were dismantled and reglued, missing carved details were sculpted back and splits were filled with strips of new timber before being planned and sanded flat. The dry, lifeless timber was brought back to life with wood dye before being sealed with three coats of polyurethane completed with a wax polish. The brass escutcheons were polished and refitted to complete the doors stunning appearance.