A customer contacted us as his hand made clock got damaged accidentally, and he was looking for someone who would be able to not just reglue it together, but so that it would be invisible to the eye.
This was a stunning clock, made of walnut, a very delicate piece which looked gorgeous even though the 2 top scrolls were broken.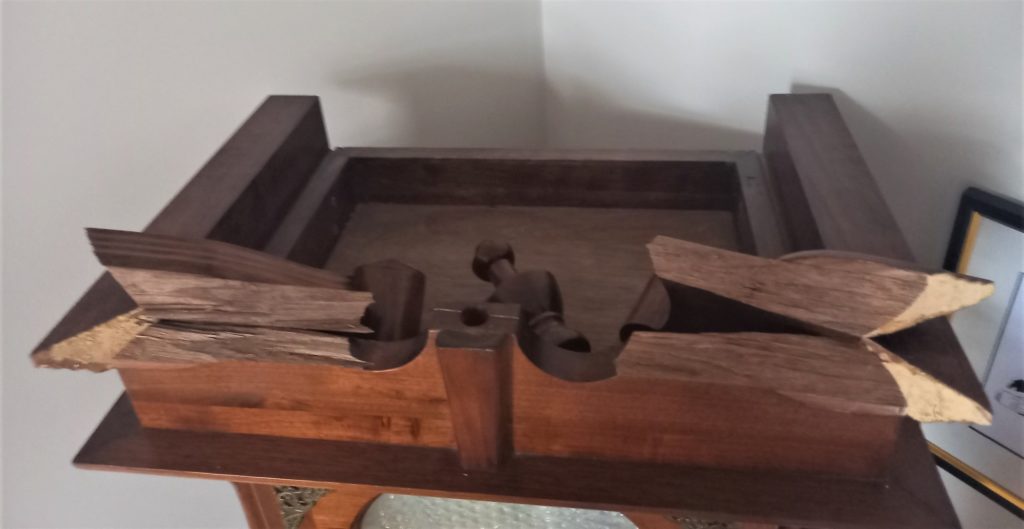 The first stage of the repairs involved re-glueing and clamping the broken part, with several clamps placed in various carefully chosen places to ensure maximum pressure on the entire glue line.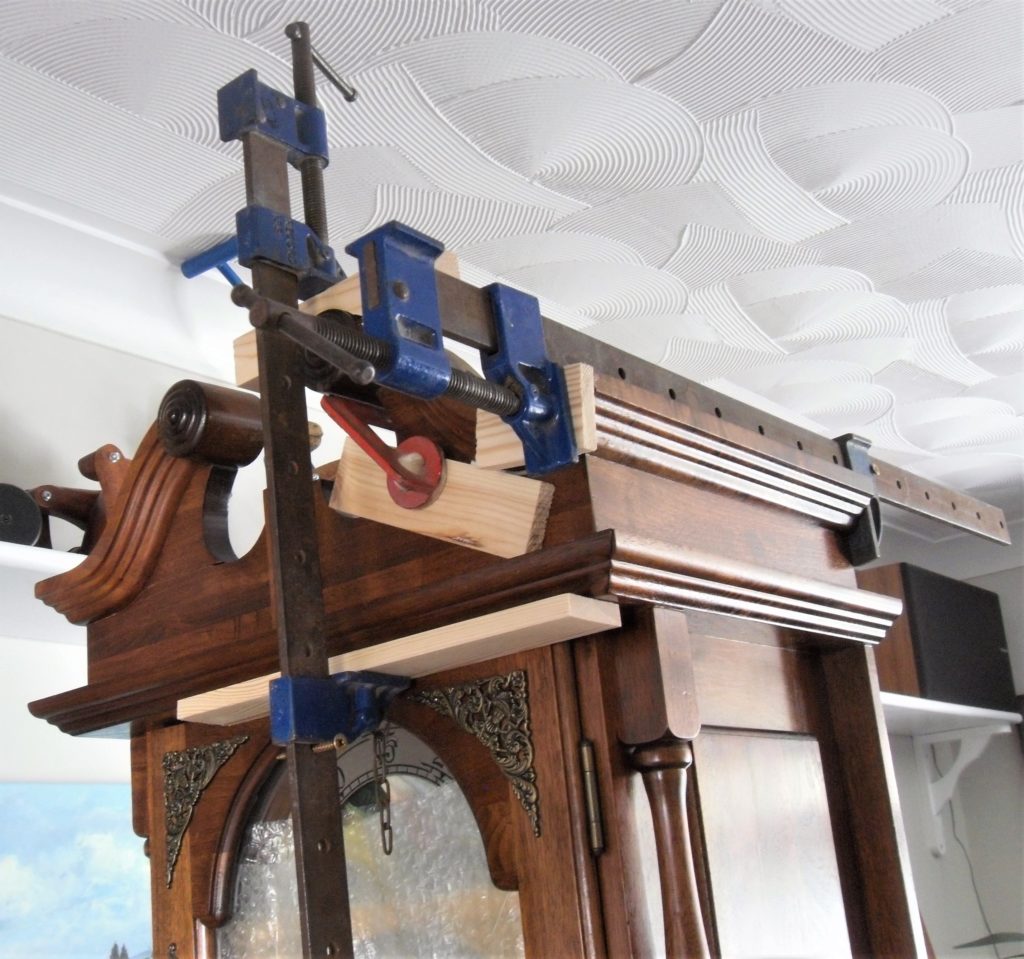 Once reglued, we started the delicate and magical work of ensuring that the glue line is invisible. Mission accomplished after applying various stains, a bit of wax filler, and some French polish to finish it.