This pretty little chair was brought to us with a broken stretcher and split seat.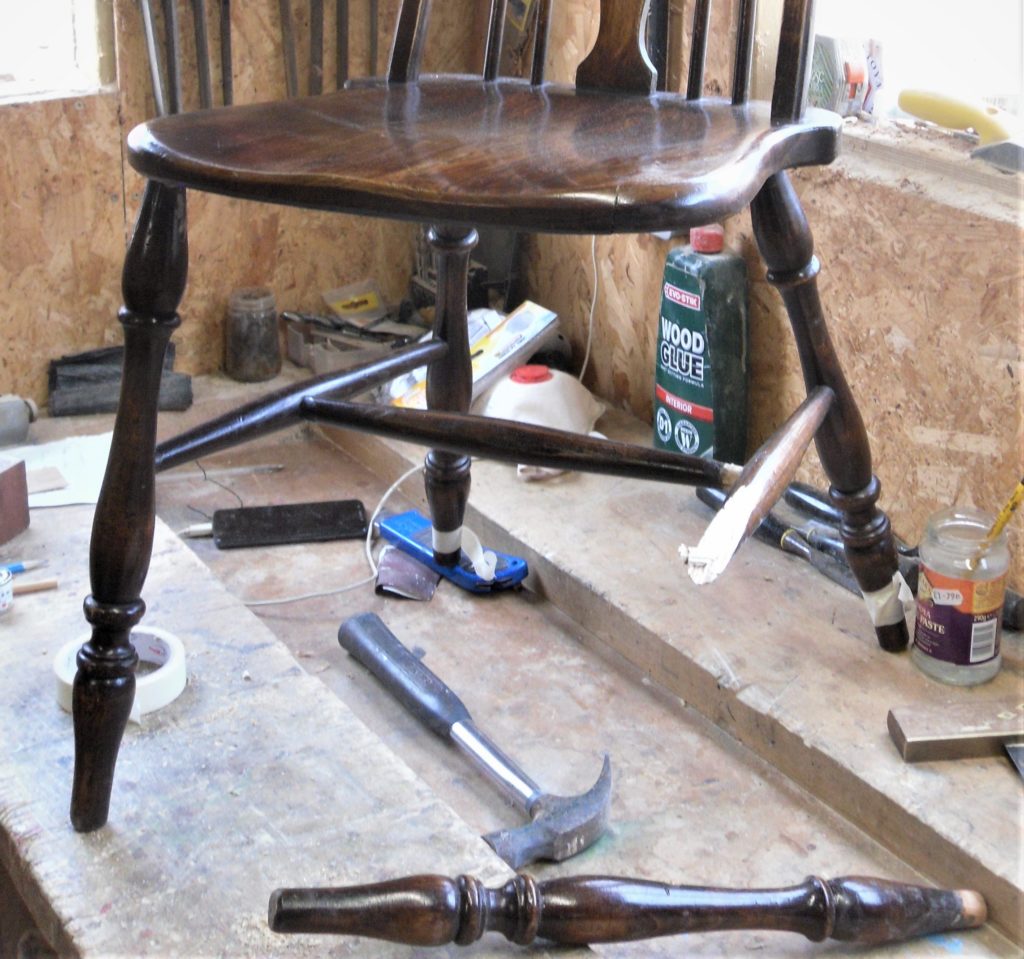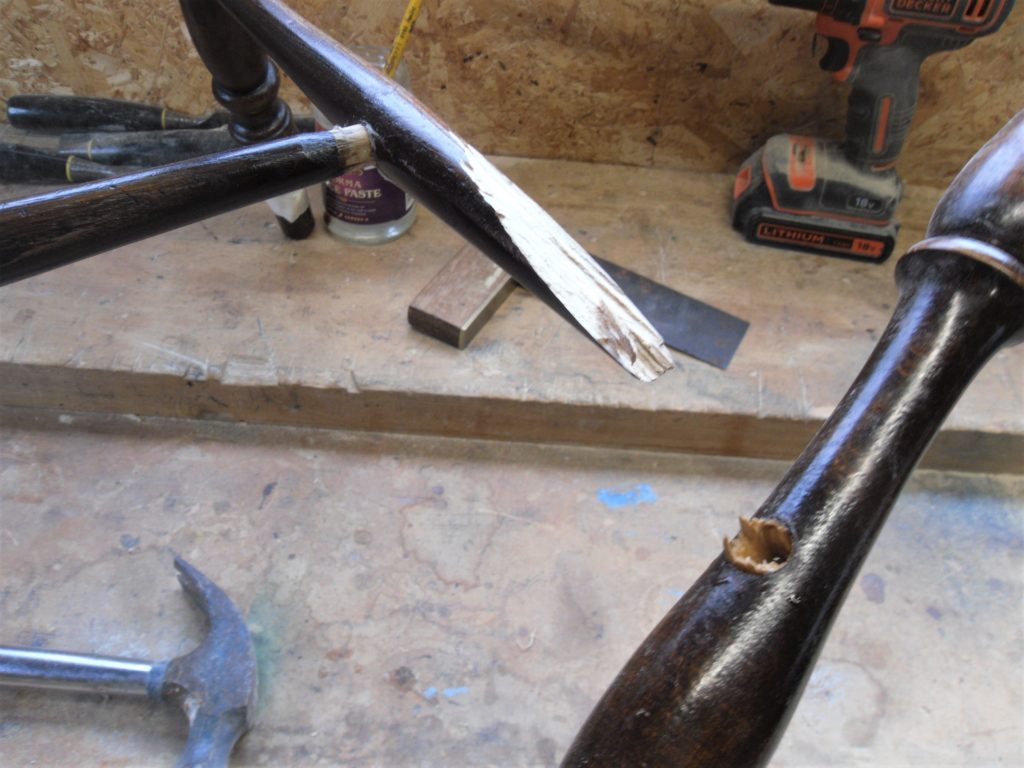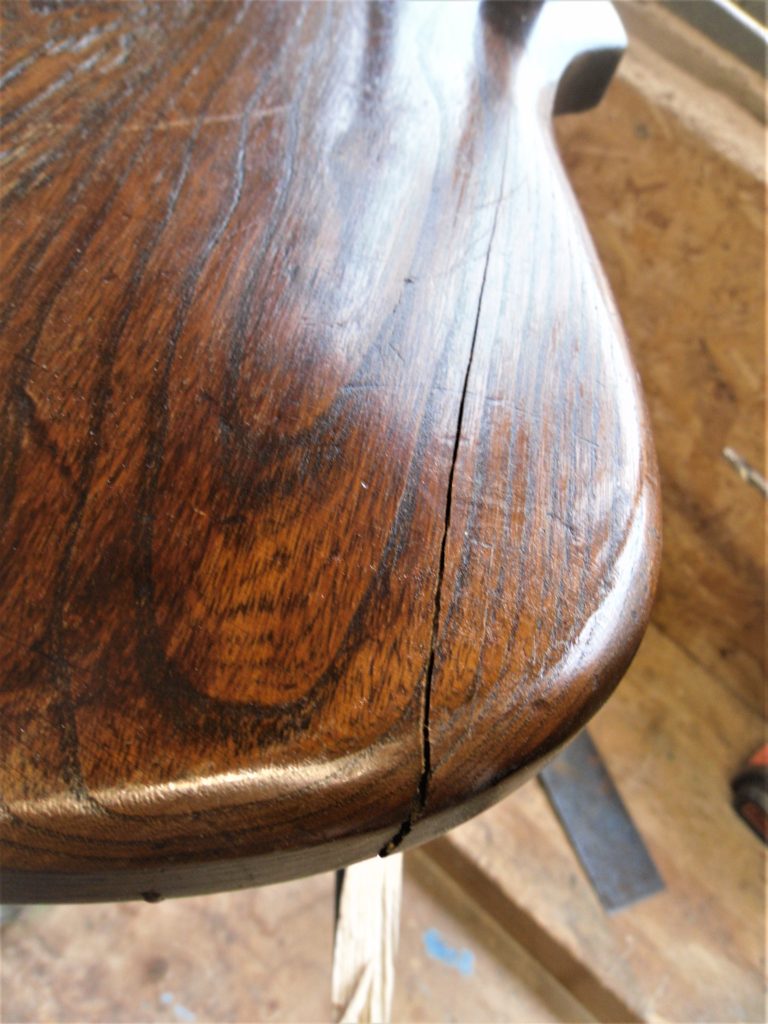 The chair had to be dismantled in order to fix each problem separately. First, the seat had to be glued back.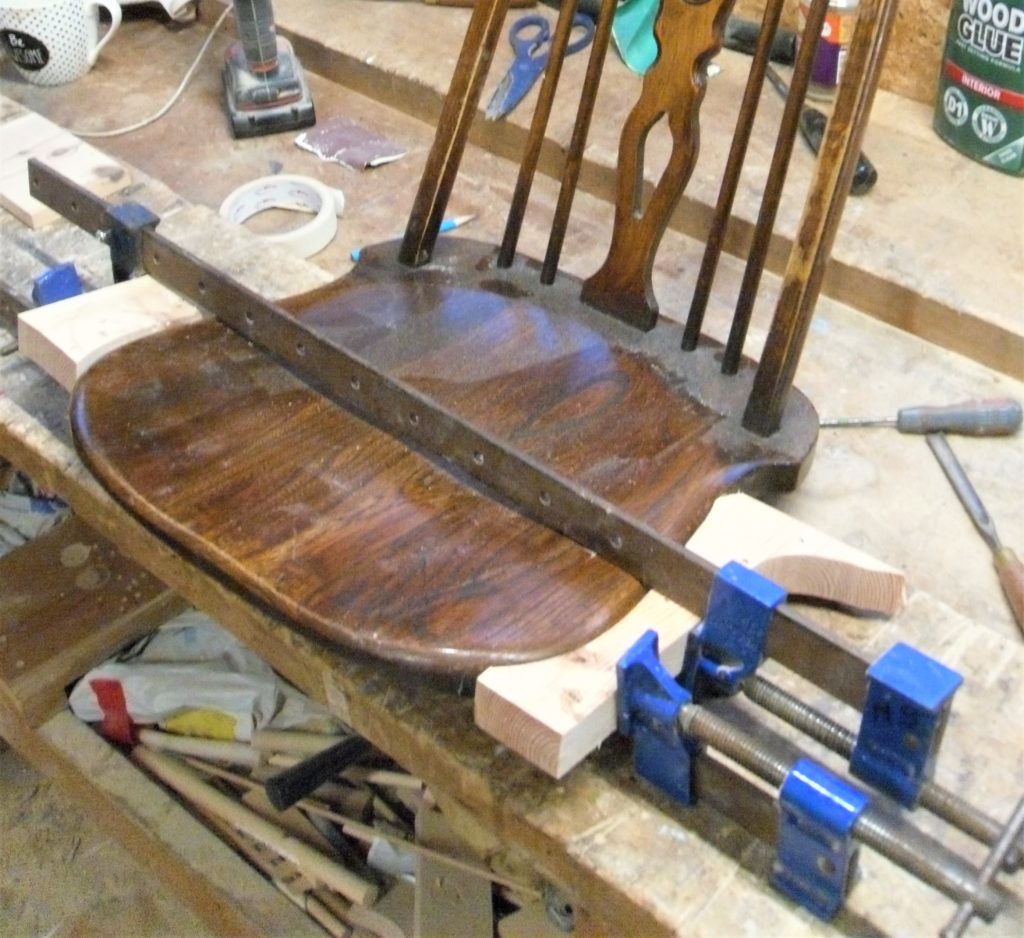 Next, the broken stretcher needed to be recreated by turning a new piece.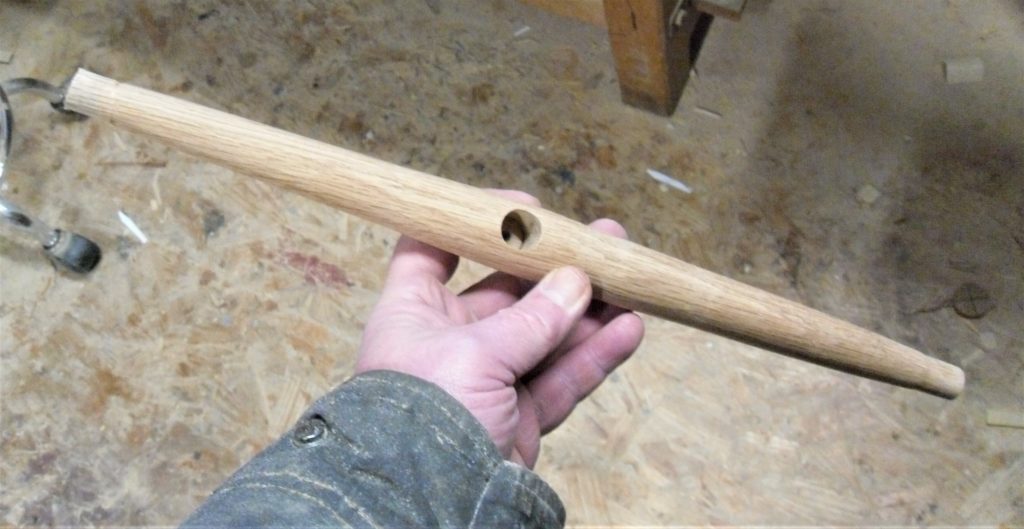 Once turned, the new stretcher is assembled with the legs.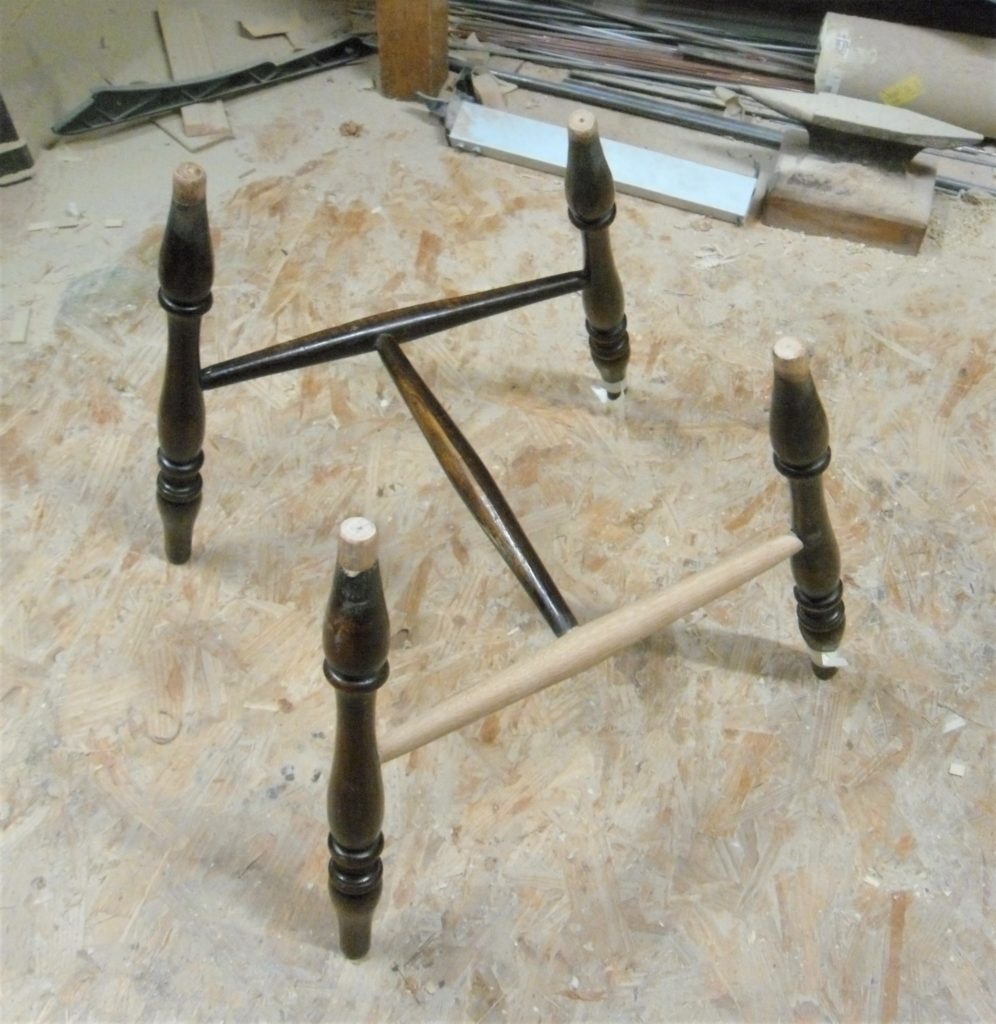 … and finally, the legs are reassembled with the seat.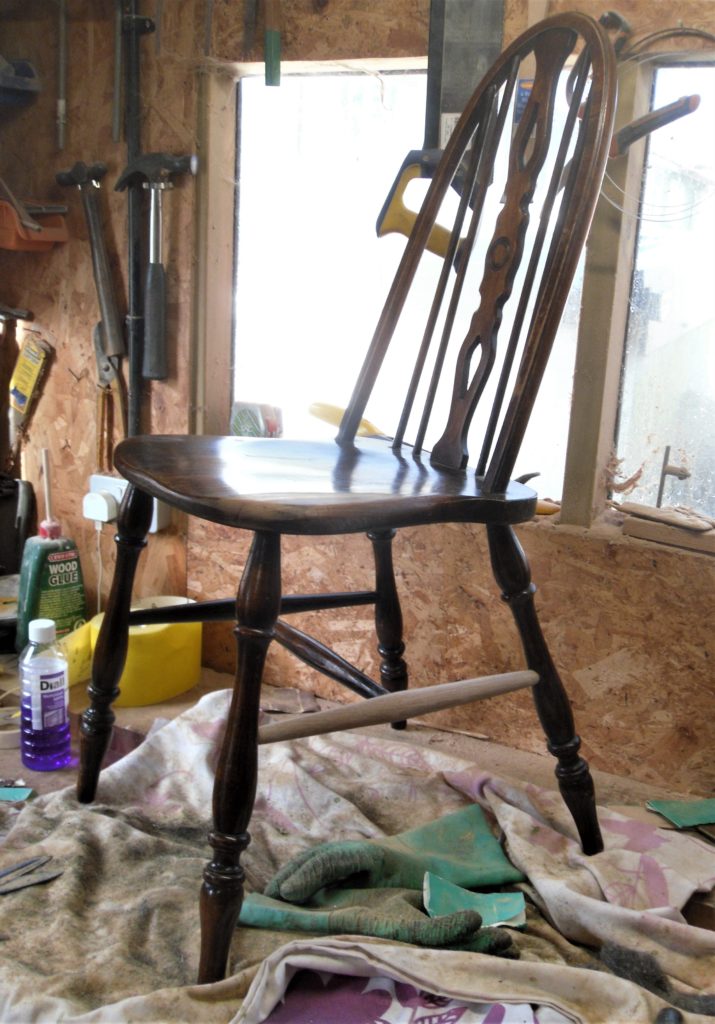 The chair is now fixed and the new stretcher ready to be recoloured to match, and finished with varnish.