This chair was brought to us with a broken leg and stretcher. A new piece needed to be turned to insert where the break was, and to reattach the two broken parts. The challenge was to make sure that the new part would match the design and the other leg perfectly.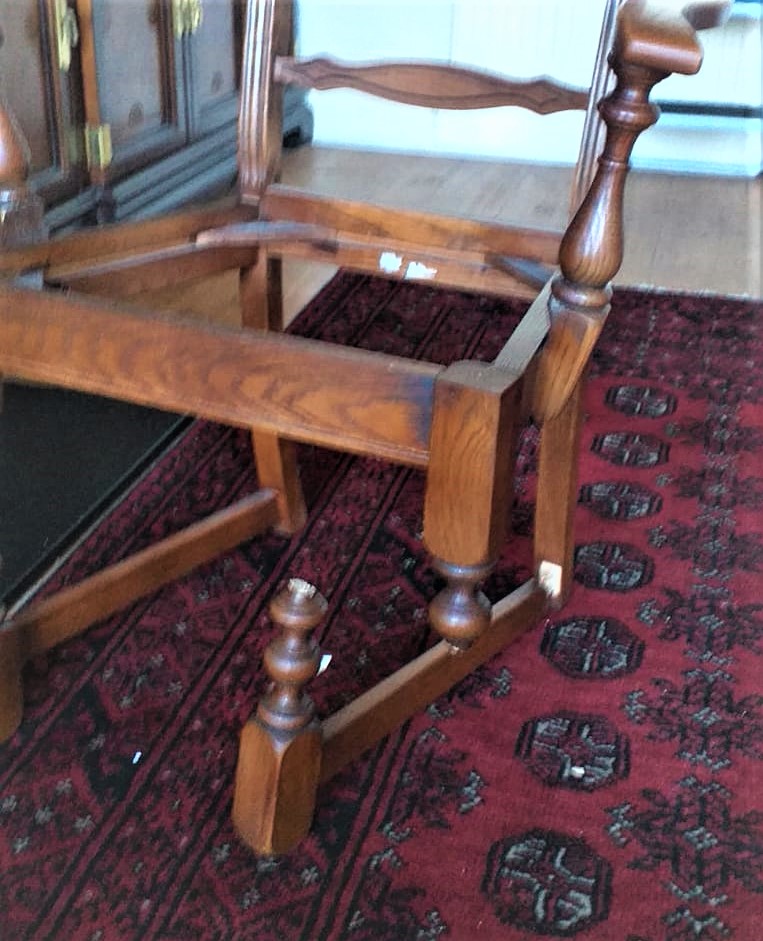 A new piece was turned, and inserted with a peg on both ends.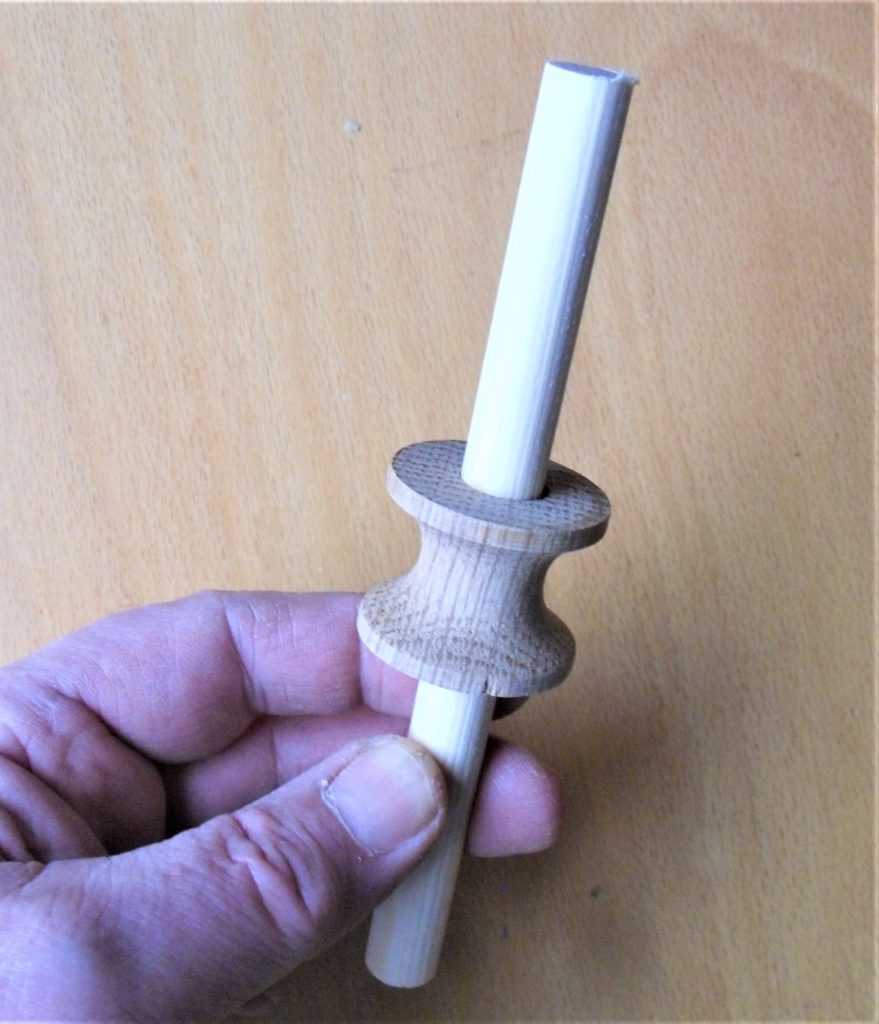 The old broken part was cut off and the new piece was then inserted in place.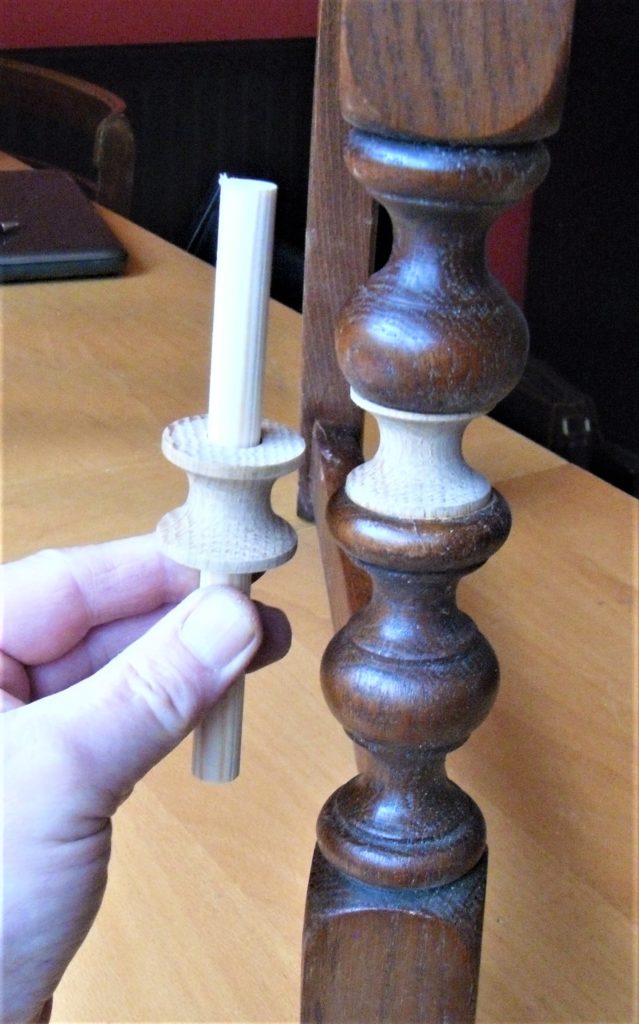 Finally, after reassembling the chair, the new piece is recoloured and finished to match the rest of the chair.