This antique rocking chair came to us in a sorry state, with parts missing, some joints broken, and its timber in dire need of cleaning up and refinishing.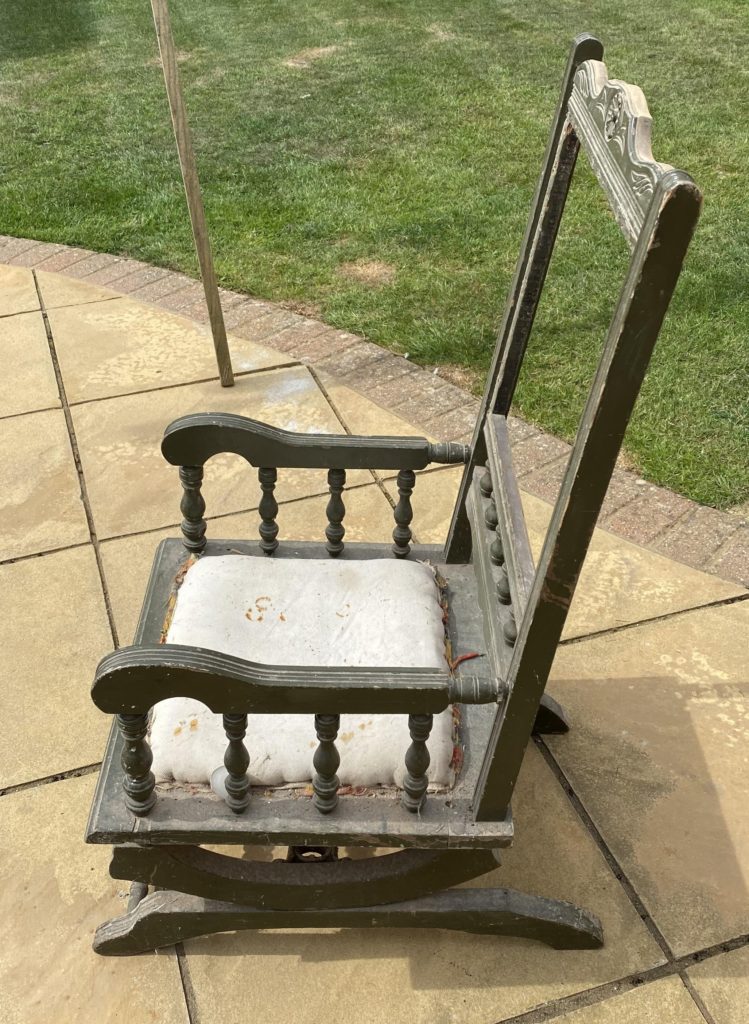 We started by dismantling it completely and cleaning all the joints.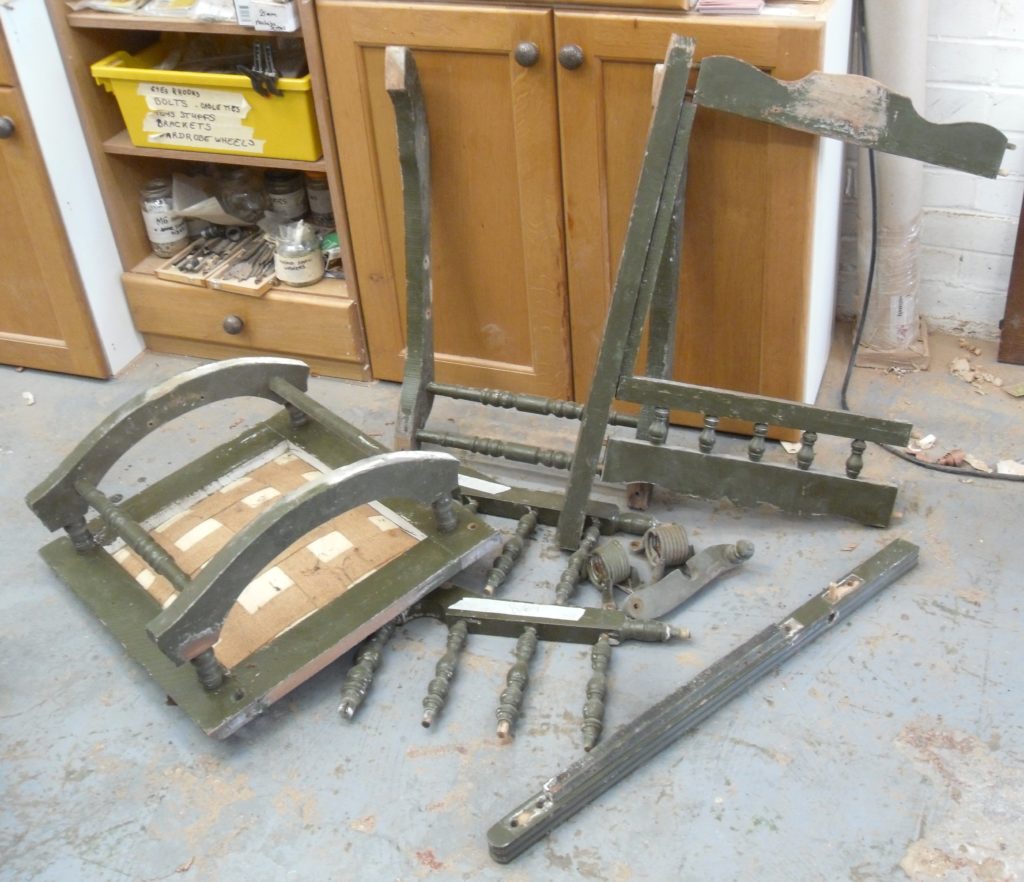 We then repaired the fractured joints.

Some parts needed recreating, such as this locking peg which needed to be turned and shaped.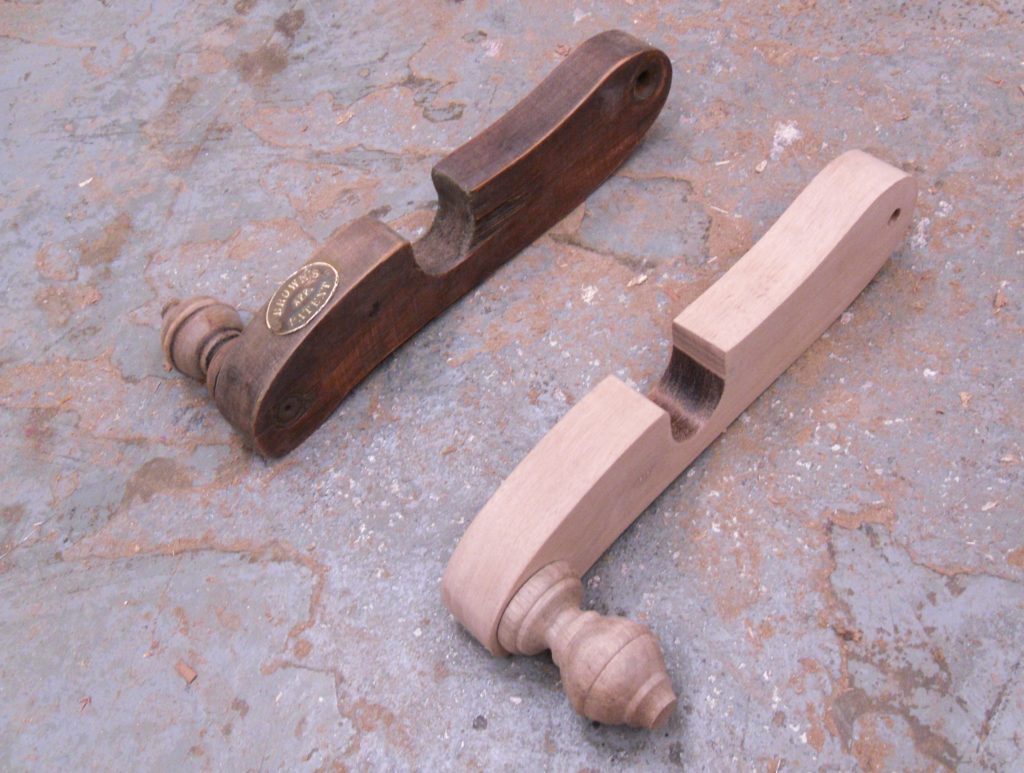 The springs were twisted out of shape, and a piece of coil was broken and missing (between the 2 red arrows on the picture below). Thankfully, we have a box of spare bits and bobs and we just happened to have another pair of similar springs in excellent condition.

We then cleaned up the timber and refinished it before reassembling it. First the base.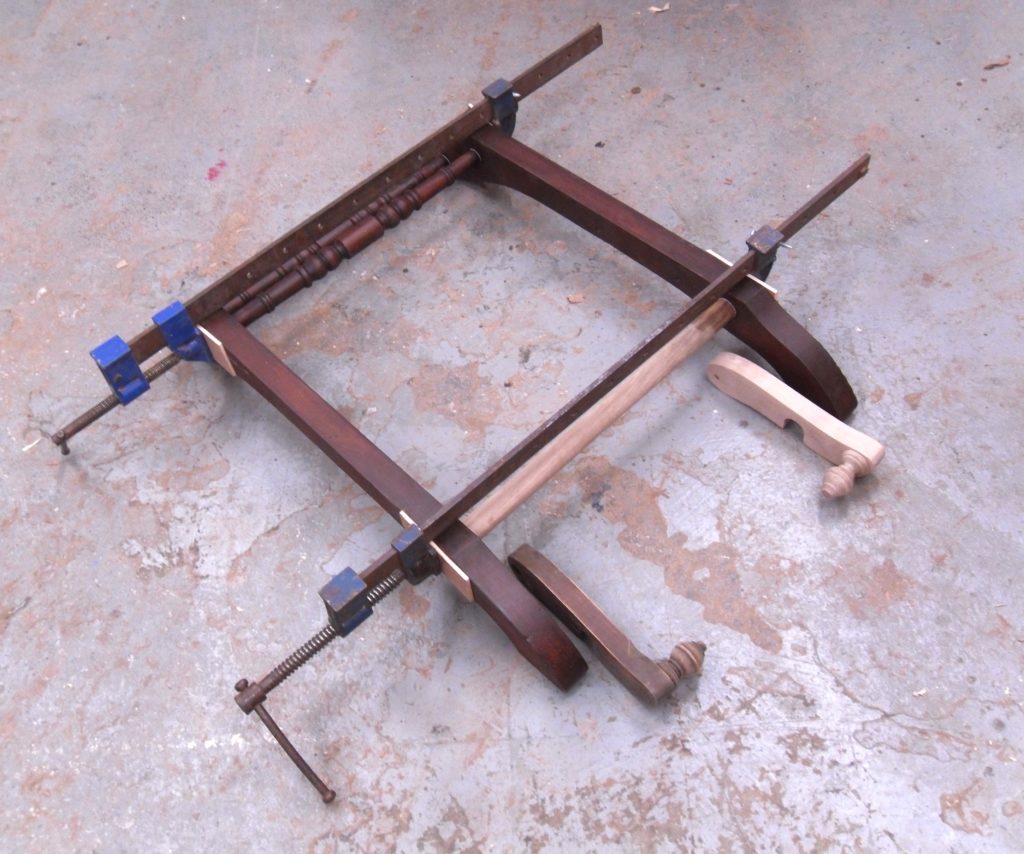 And finally, the whole chair was reassembled.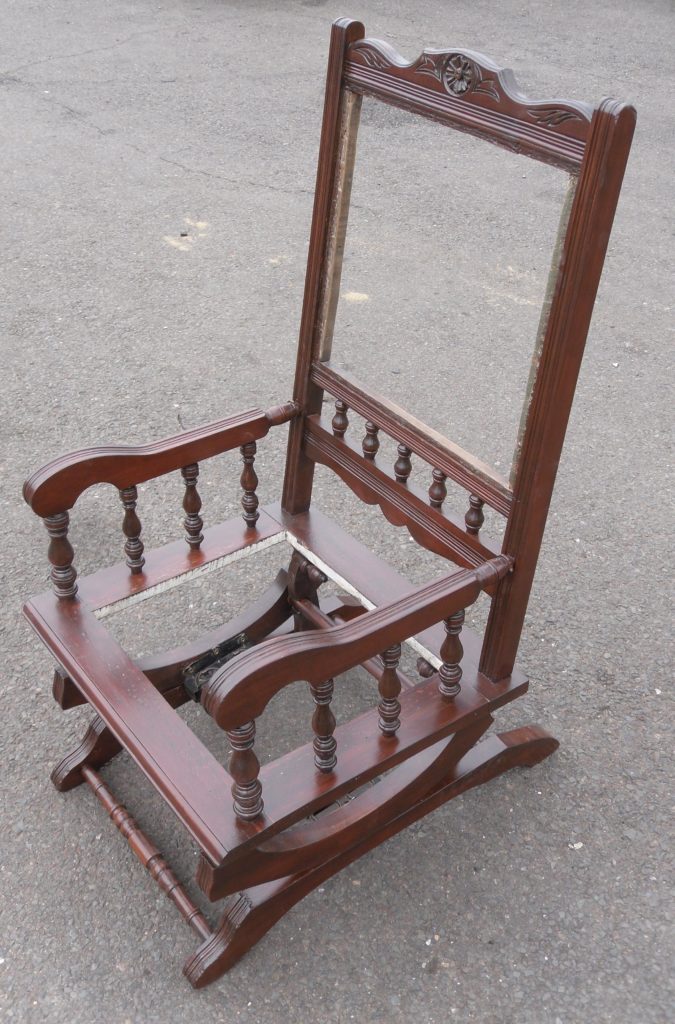 The locking pegs are looking good and can now be used properly, to lock the chair and stop it from rocking so it can be used as a regular armchair.