This unusual desk came all the way from Vienna and, having spent a long time in a garage, it finally arrived in our workshop in need of a complete refurbish.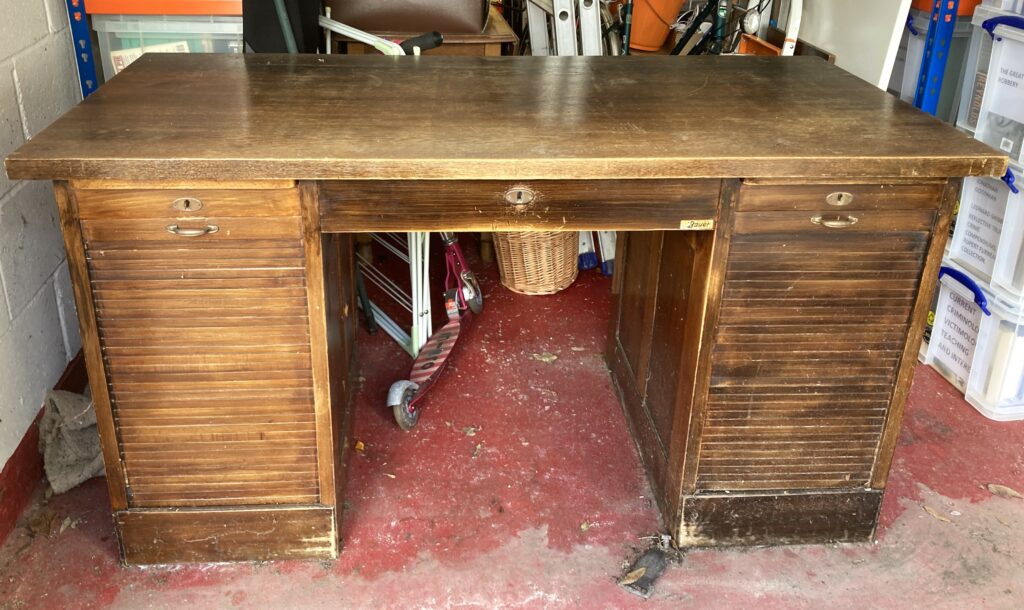 The first order of business was to dismantle it: the customer needed it to be moved into their house but unfortunately, the desk was too wide to fit through the doorways. So we would have to reassamble it on site. Dismantling it also allowed us to get acquainted in depth with all the issues to resolve, such as the tambour doors' backing that needed regluing, most joints were dried and failing, and some pieces were missing.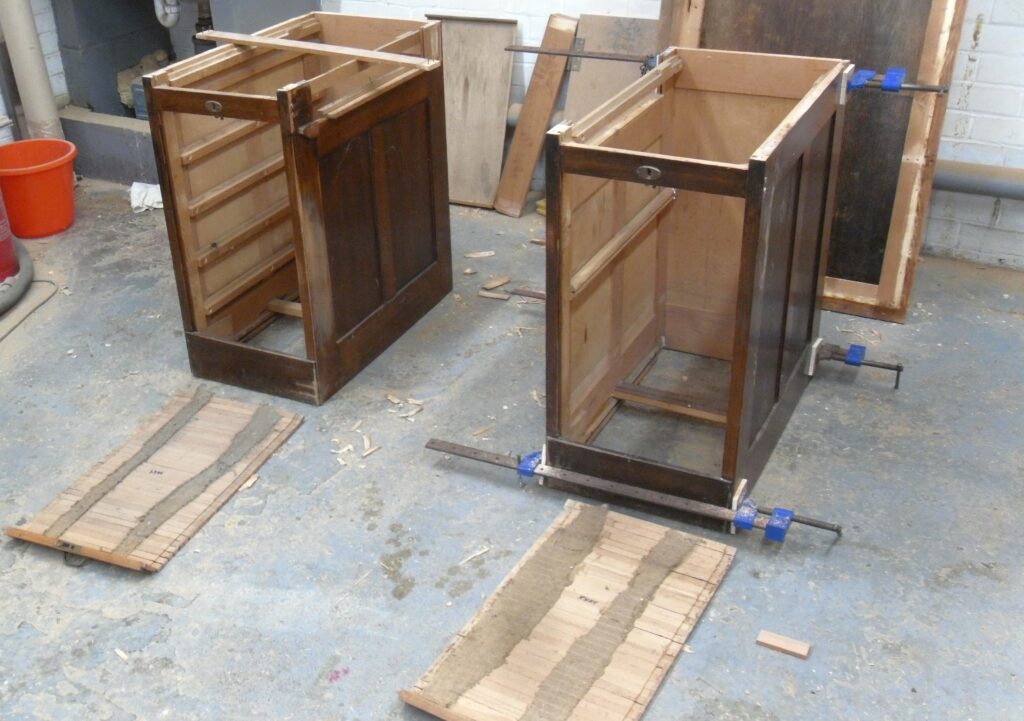 Unusually, most of the structure was held together with nails, as opposed to screws. We believe that this was due to a shortage of material just after the war, and the manufacturers used what they had.
We needed to create a new bottom shelf for one of the pedestals.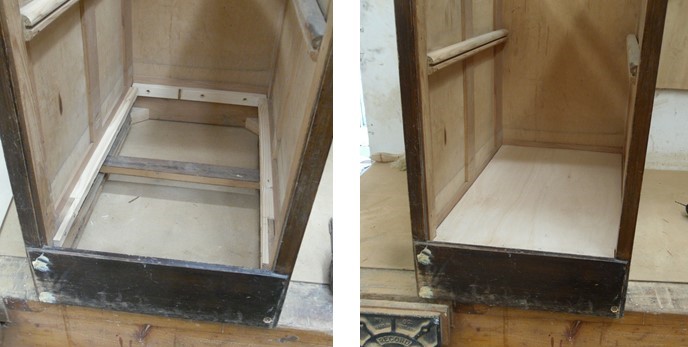 The tambours were stripped and cleaned up, and new canvas was glued at the back to ensure they don't split appart.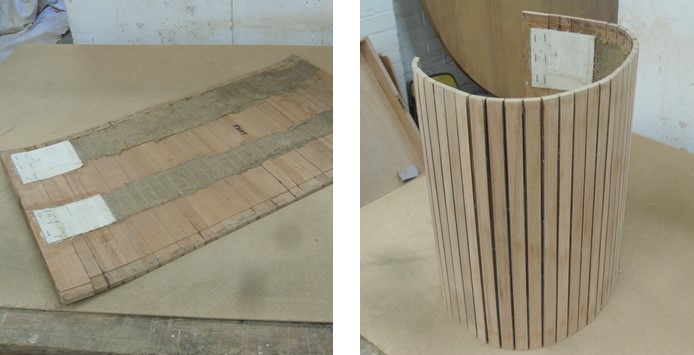 The entire carcass was then stripped of its old finish, and surface damage was cleaned up and fixed.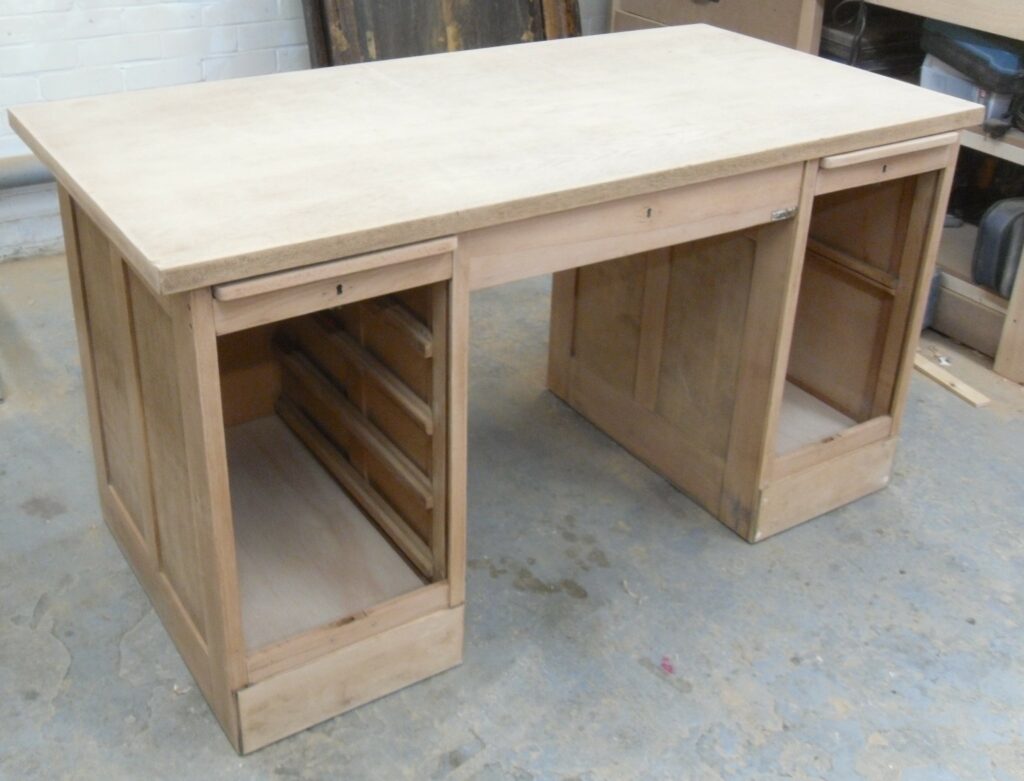 This desk was made of various pieces of different timbers, another unusual fact probably also due to lack of materials after the war. So after reassembling it, the desk was varnished with a dye in order to ensure the colour is uniform throughout.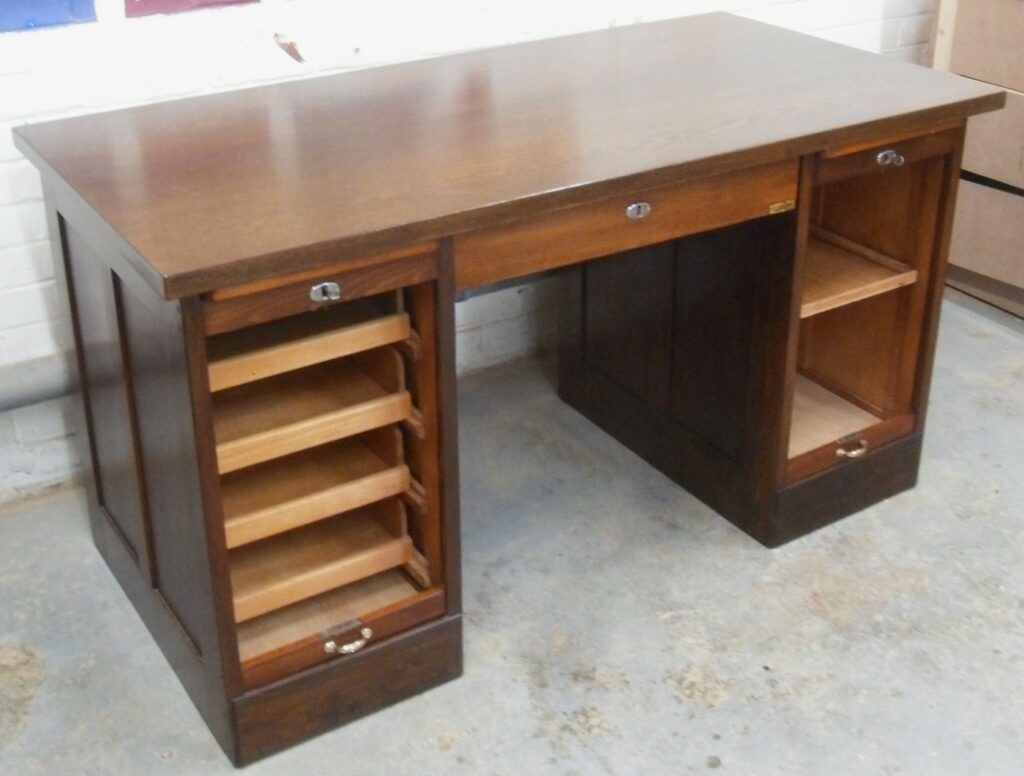 We then transported it back to the customers', and reassembled it with screws in its new home.