This pine chest has been in the customer's family for as long as she remembered. It used to be in her bedroom as a child, but lately, it was placed in storage while the customer was trying to think what to do with it.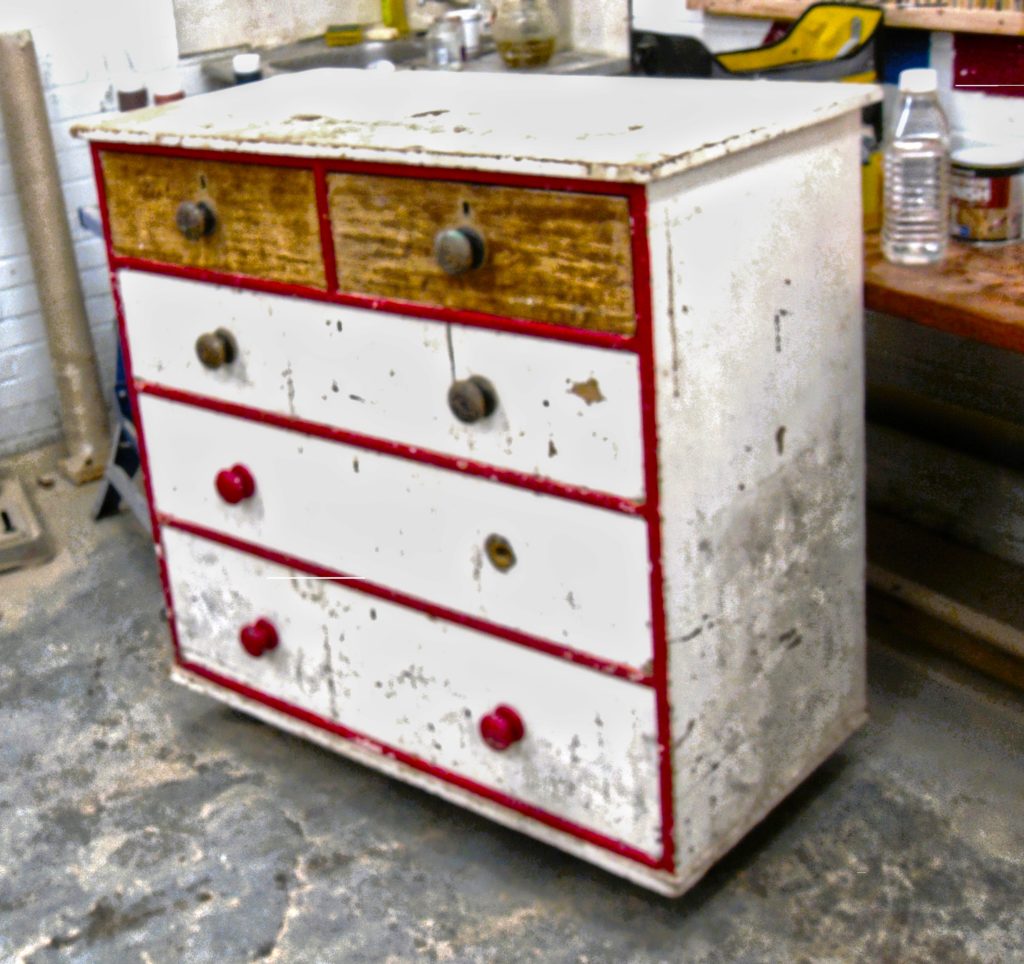 Clearly very battered, it also spent time in a garage, being used a tool storage. There was water damage on the top. The drawers were cracked and split, the runners worn and the knobs falling off.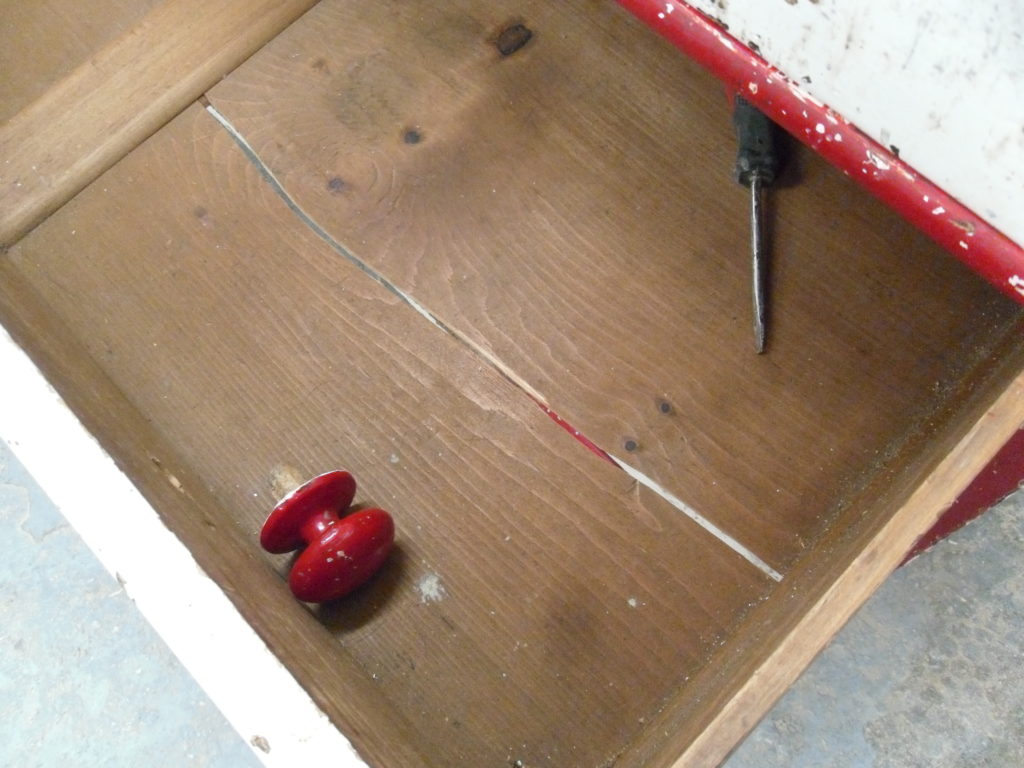 The carcass had a massive split on the side and the skirting was full of dry rot and woodworm holes. The feet were missing, and one drawer knob was missing.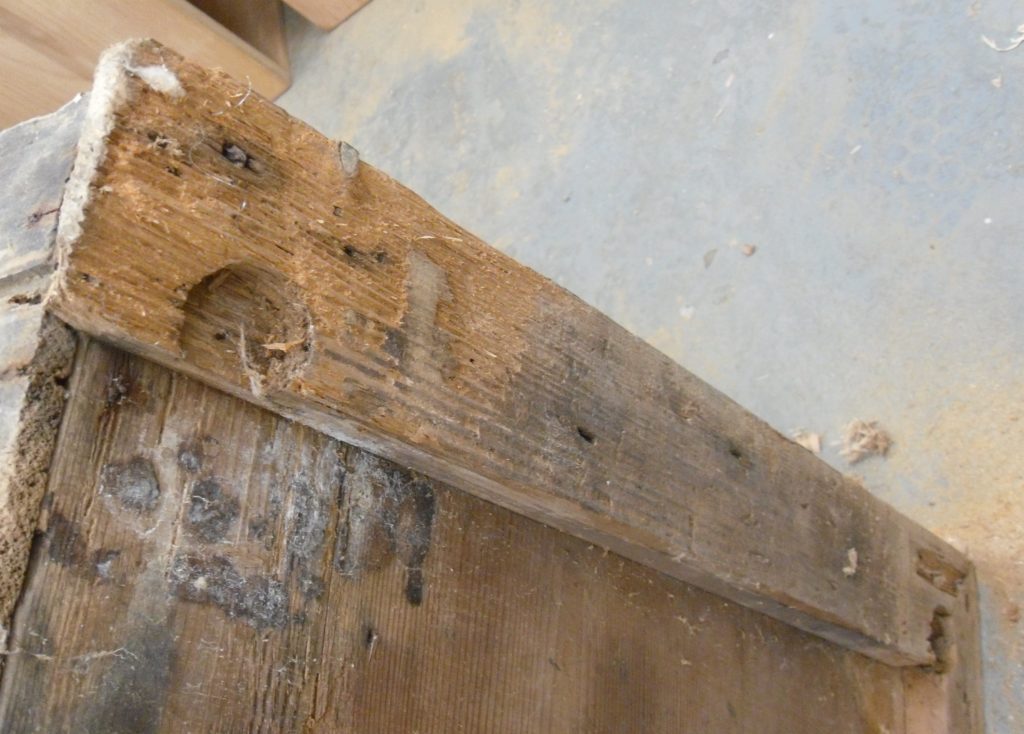 First job was to remove the 5 different layers of paint covering the timber, glass papering it down to a smooth finish inside and out.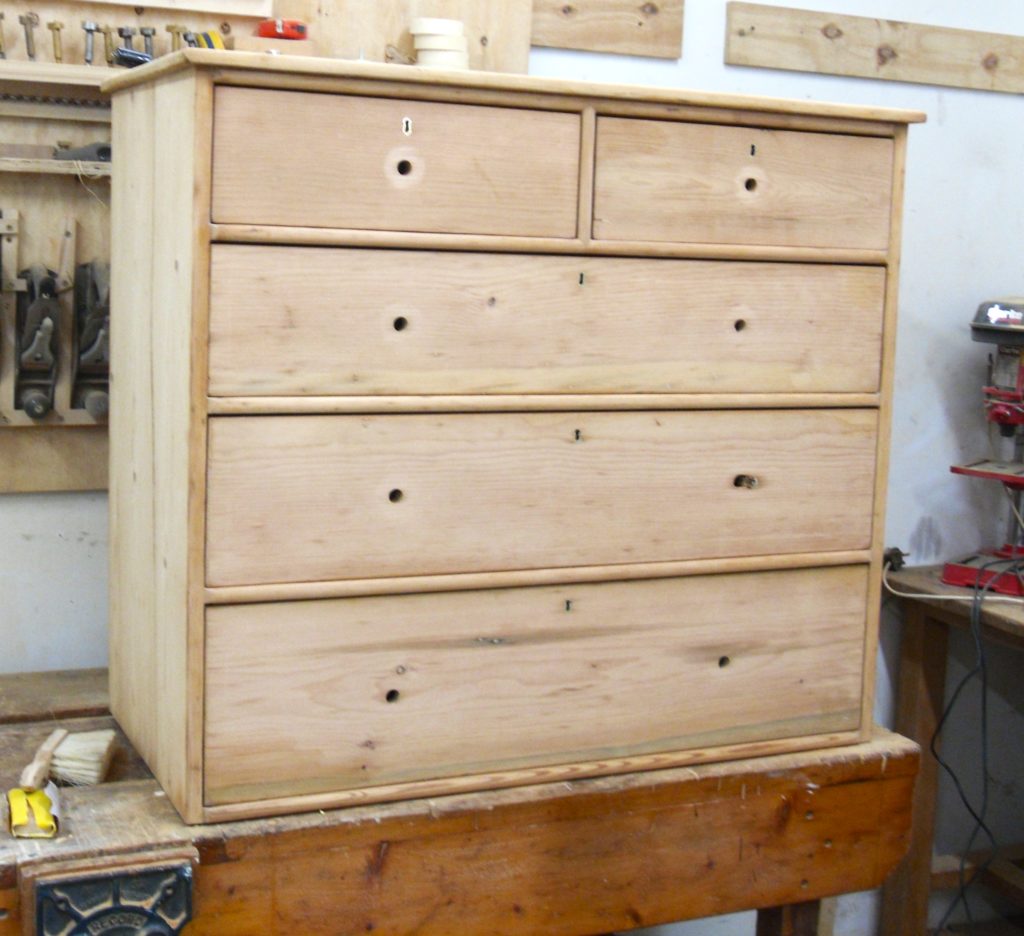 All cracks and splits were filled with matching strips of veneer, it was then planed down and glass papered to be flush with the surface.
The underside frame was rebuilt and new feet turned.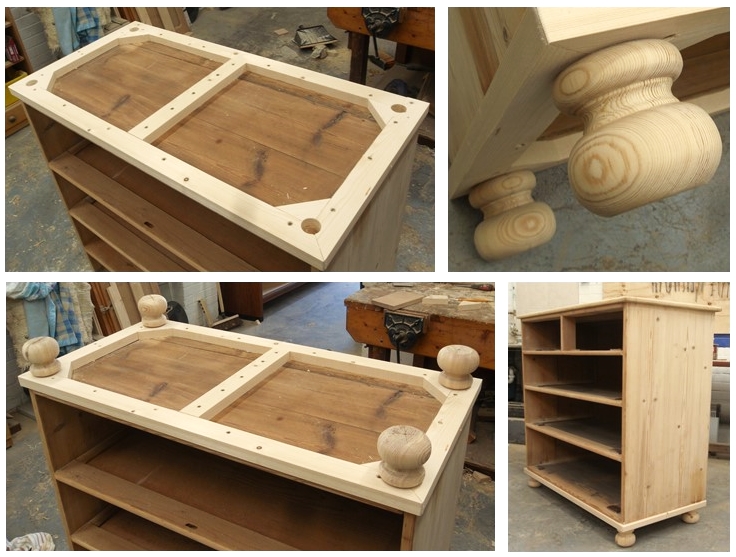 The drawers and runners were repaired, and a new knob was turned to match the others.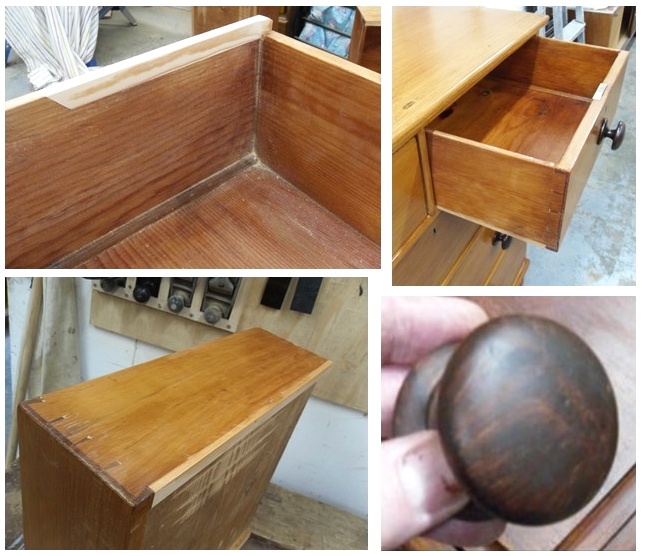 Finally, a lovely golden honey varnish was applied after all the repairs were colour matched and hidden.