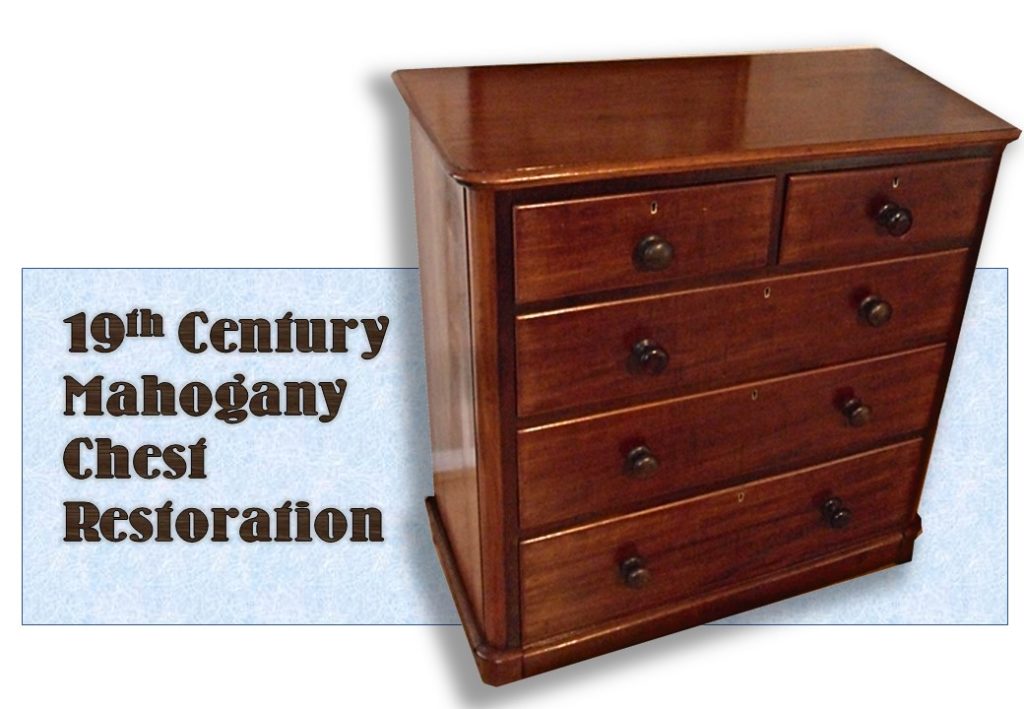 This beautiful mahogany chest was brought to us by its owner who was eager to give it a new lease of life.
It was very dried and as a result, the sides had split. The large bottom drawer was falling apart, some of the veneer at the front was missing, and there were stains on the top. The overall structure was wobbly.
This was a thoroughly enjoyable job, a pleasure to be able to bring this stunning piece back to its former glory. The client also gave us a chunk of mahogany timber she had left over, and we used it to turn 3 new drawers' knobs to replace the damaged ones.