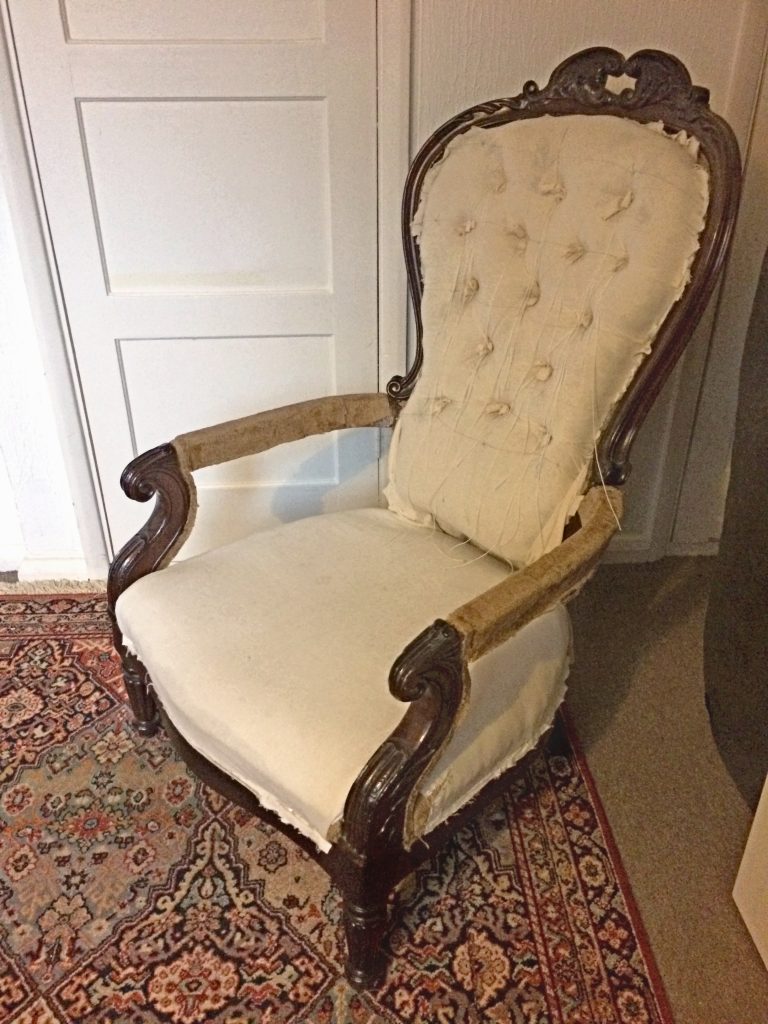 This 1850's armchair has been in my family for years. It was never looked after properly, and ended up in a barn, loosely covered with an old tarpaulin, abandonned and unloved.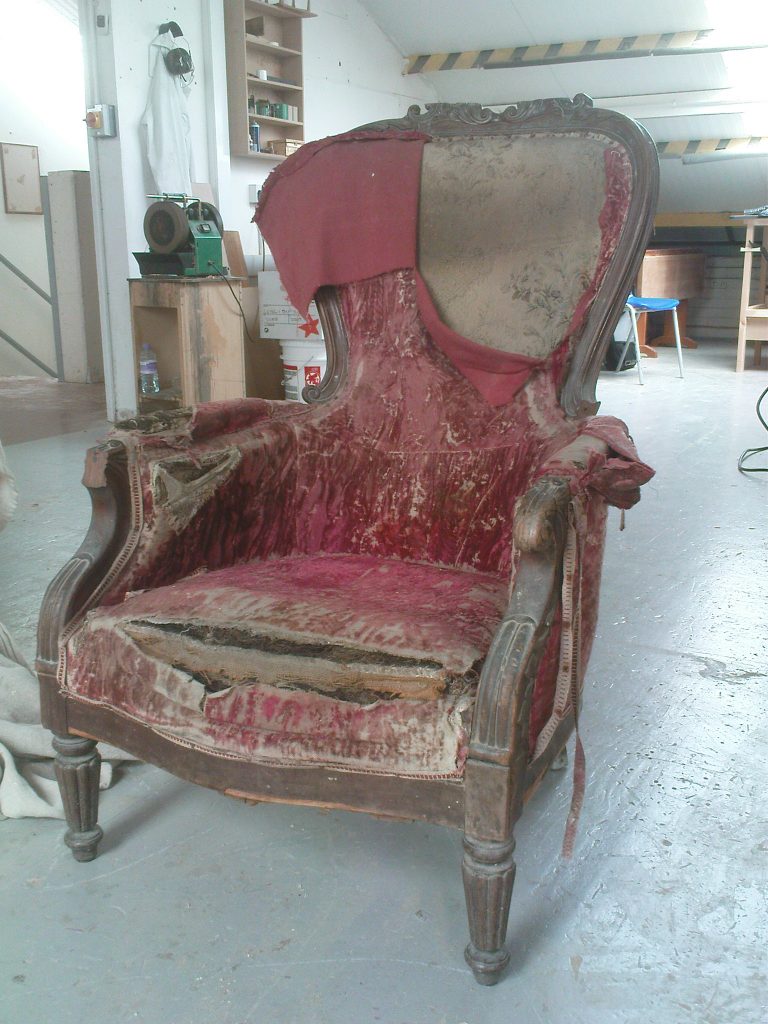 After I started my year long training in furniture restoration, I decided that it was finally the time to pay attention to this armchair. Stripping it down to the bare frame was dirty, dusty and hard work as I had to remove years of dust, dirty filthy upholstery, bits of timber nailed in corners in an attempt to solidify the framework … and a nest with a dead mouse curled up in it, in the middle of the inside of the seat…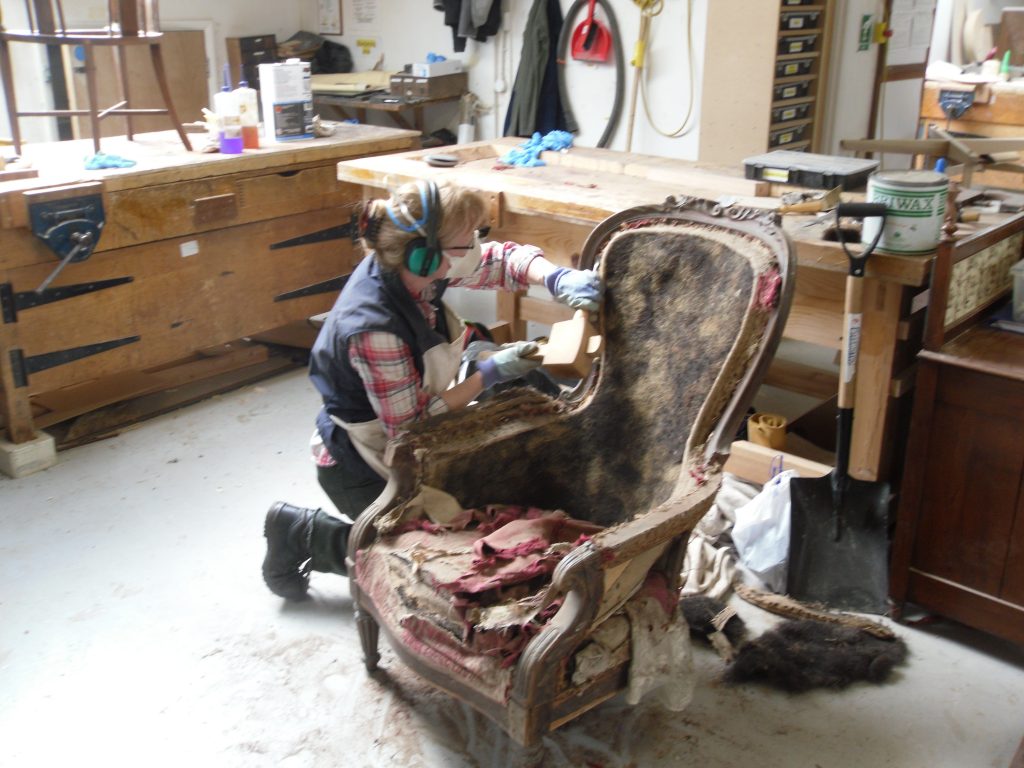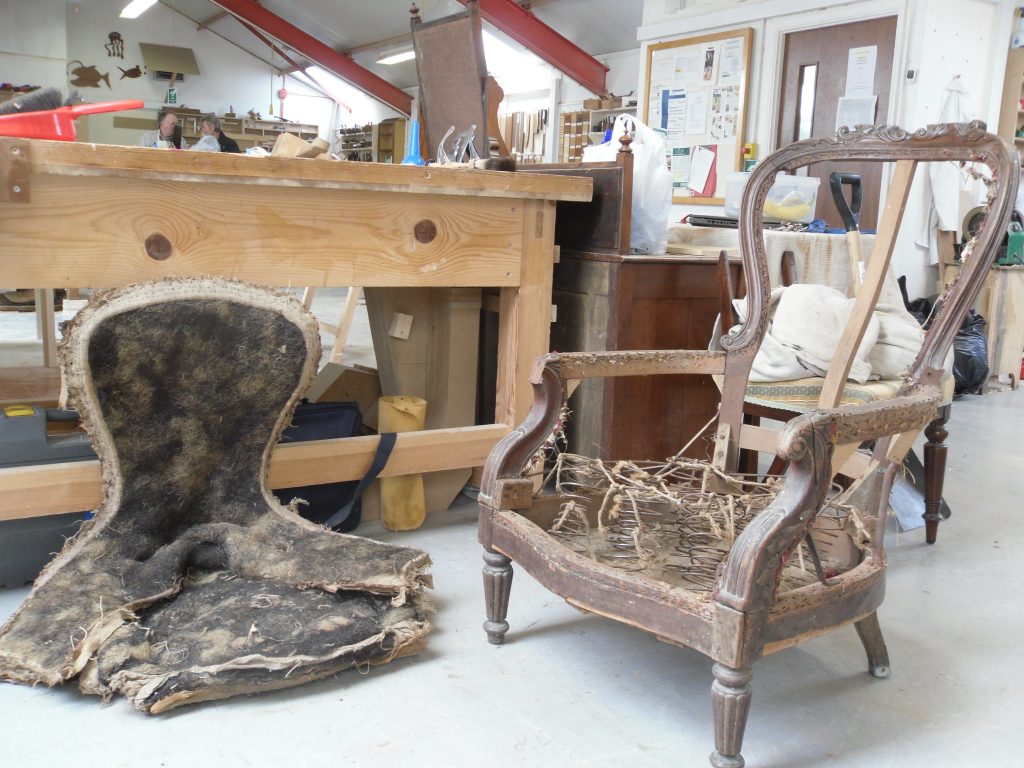 The crest at the top of the back needed to be redone: it had been cut off many years ago in order to fit it under a cabinet.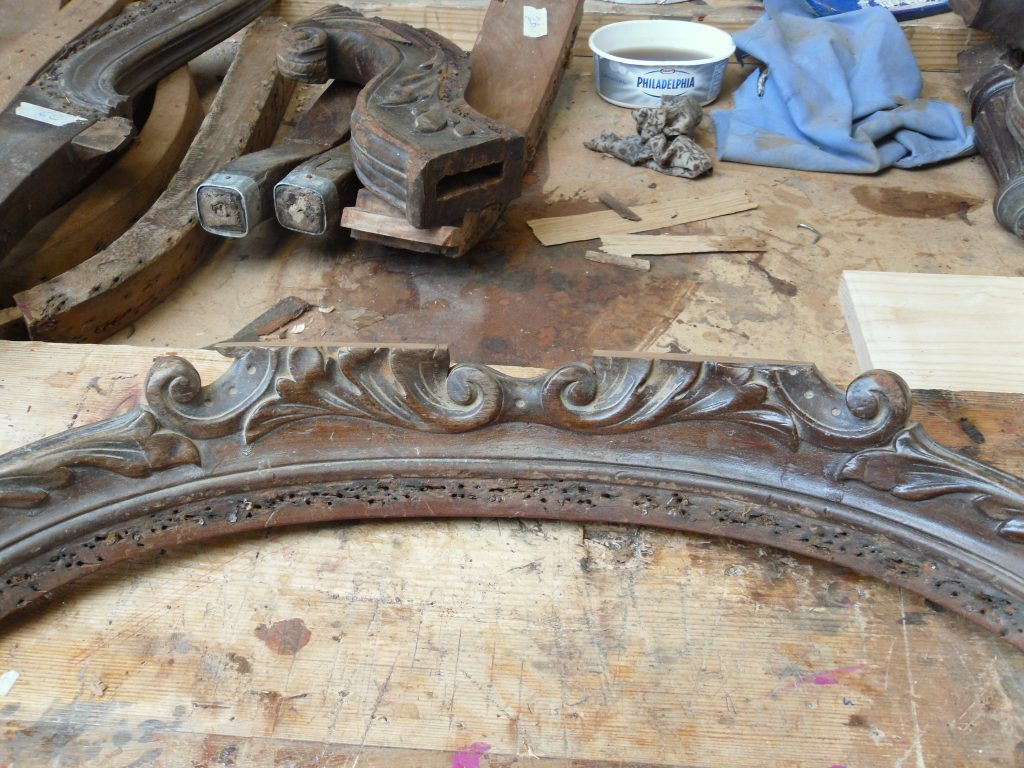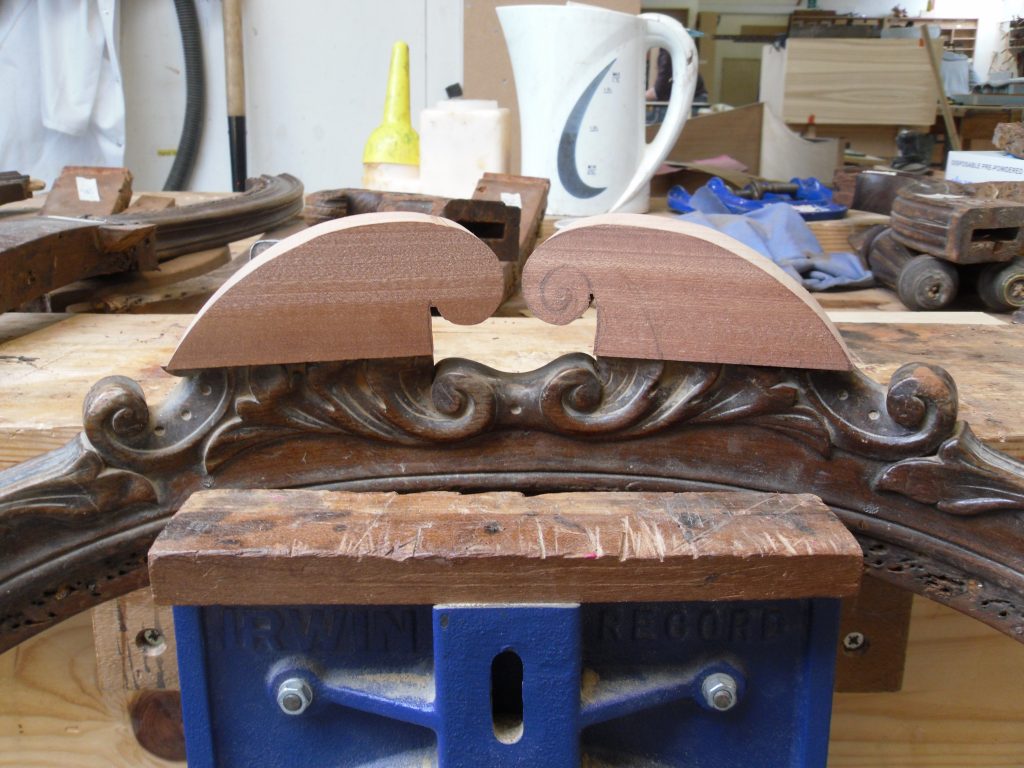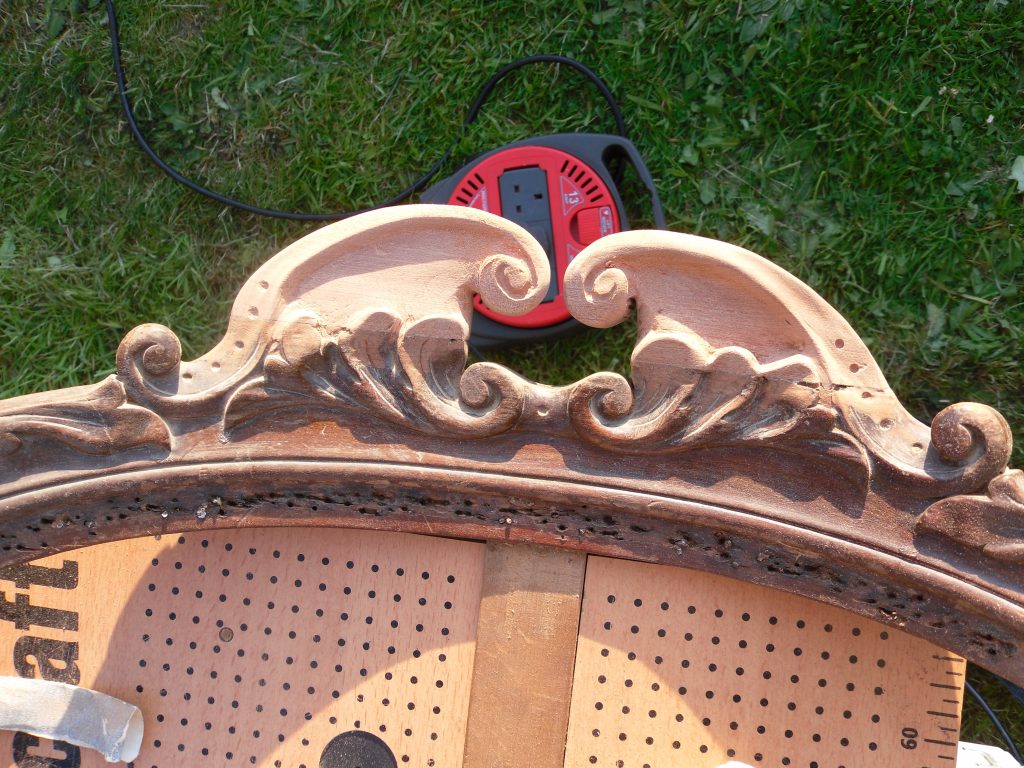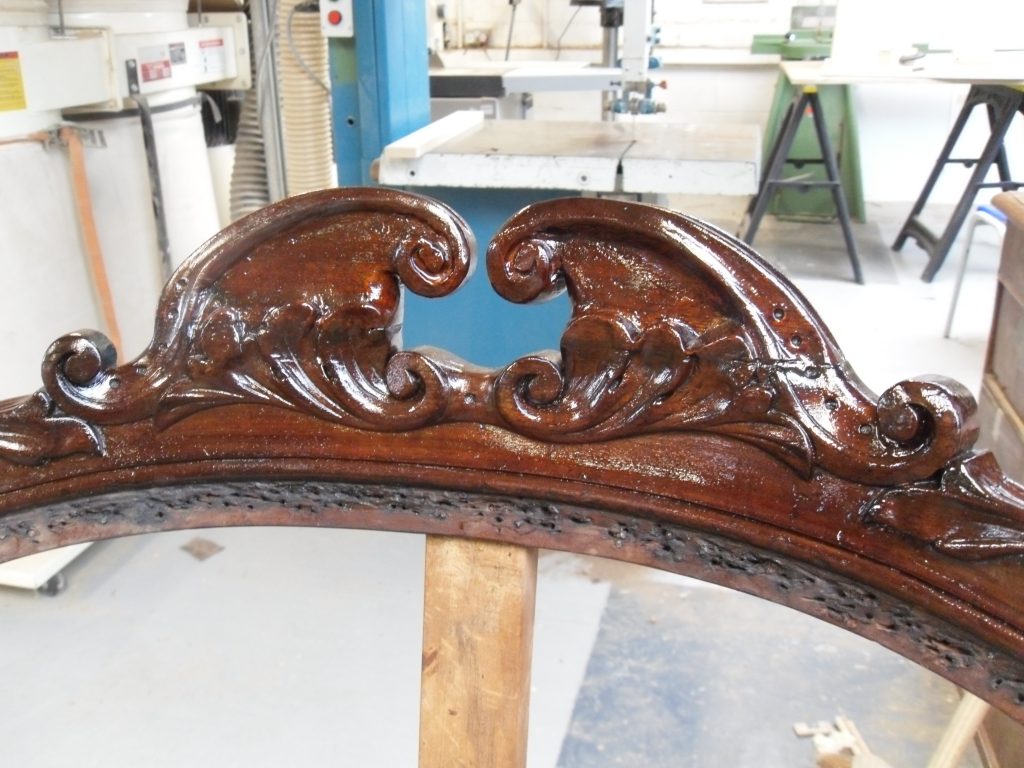 The entire frame was dismantled and reglued properly with old fashion animal glue, as it would have been in the old days.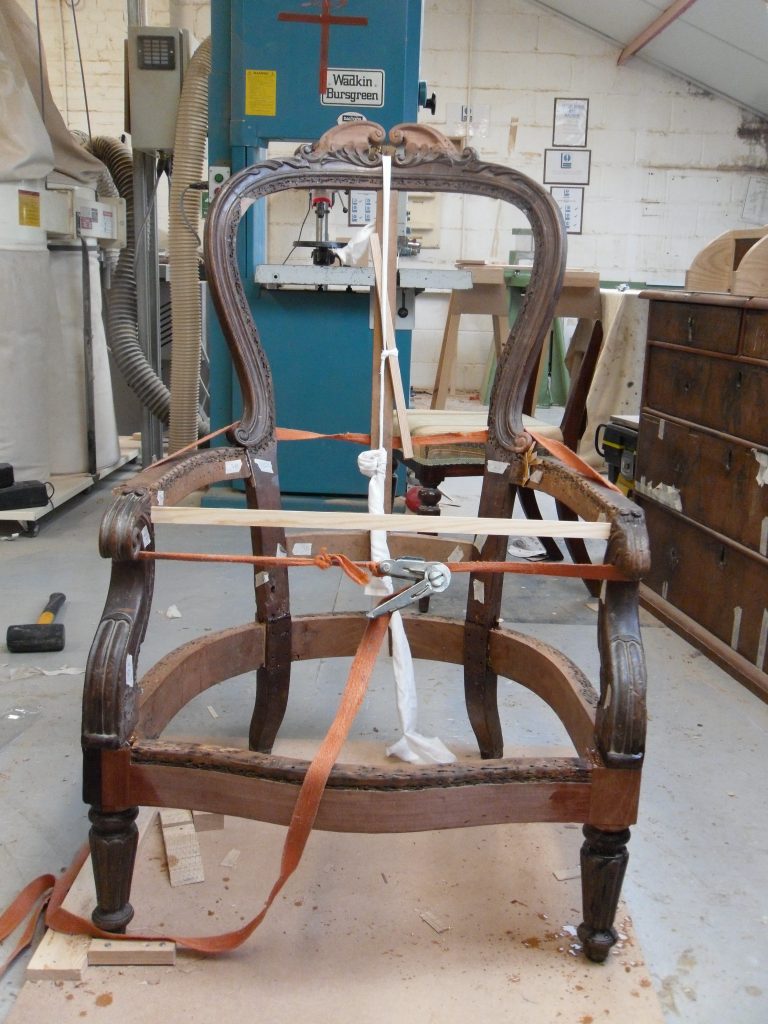 Once dried, the new parts of the frame were recoloured to match the original finish, and then French Polished.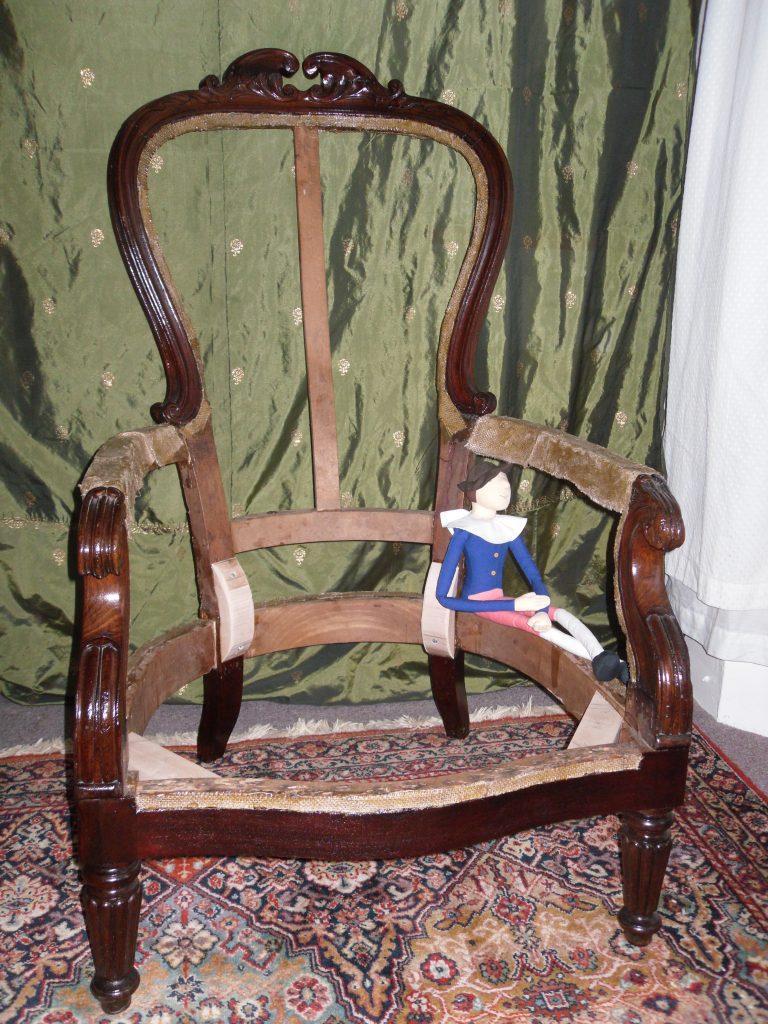 Finally, it is ready for re-upholstering. This is an expensive and time consuming job. I did the seat and the back myself, however, I think that I will ask a professional upholsterer to finish it off when I have saved the money for it. Until then, it can be used, after waiting patiently nearly 30 years in a barn full of mice.