These 2 stools were brought to us for a good clean up, but one of them was in a bit of a sorry state, with a broken leg.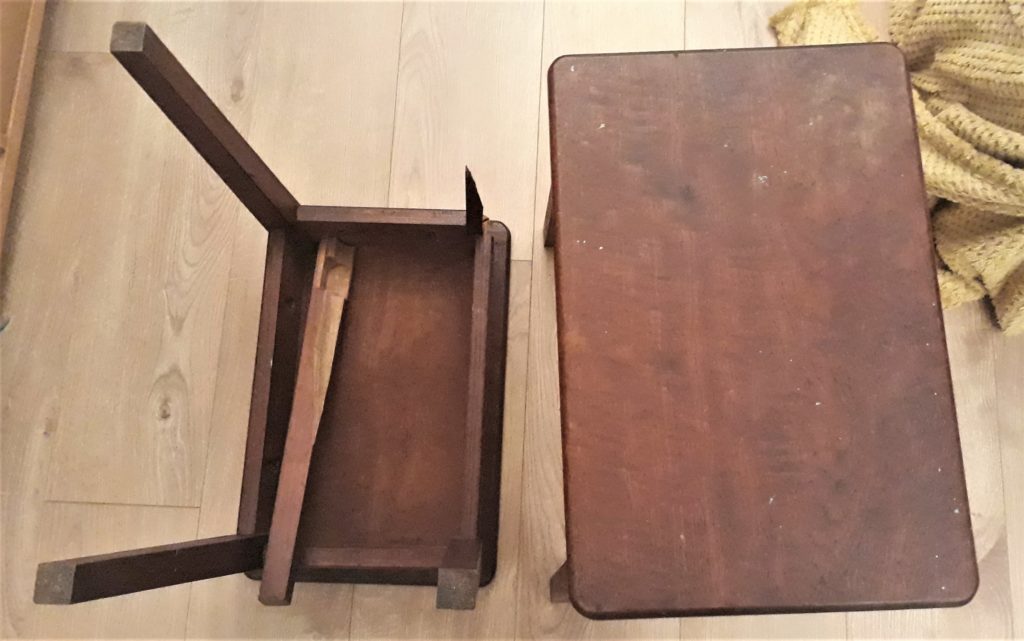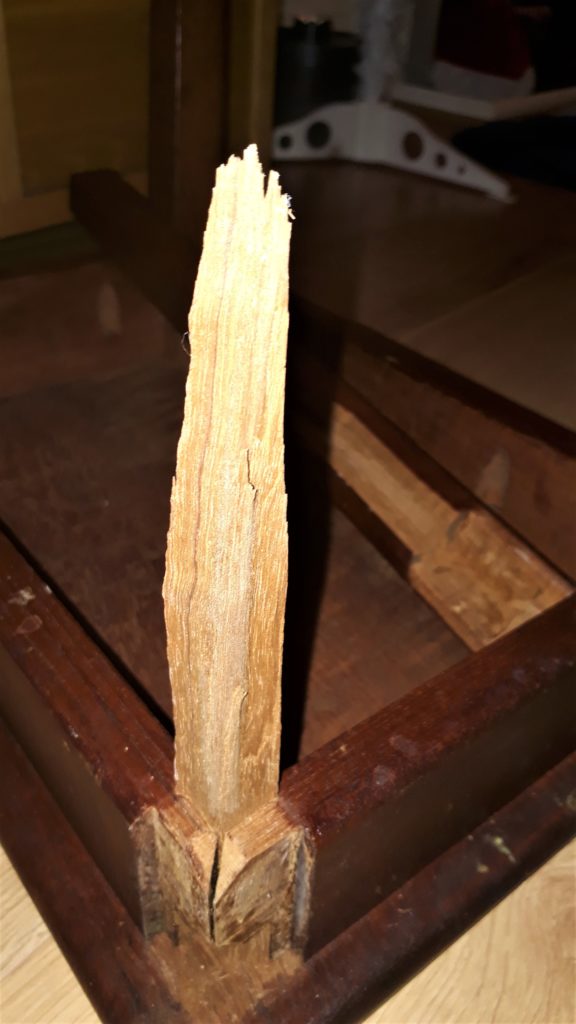 The question was: should we fix the leg or should we replace it? After a careful inspection of the piece, our master restorer decided that he could save the leg, and therefore avoid having to replace it with a piece of timber that would never match it completely.
The result speaks for itself. After repairing the leg, the stools were cleaned up and repolished with wax. The cleaning process uncovered the most gorgeous timber underneath: Dyed elm.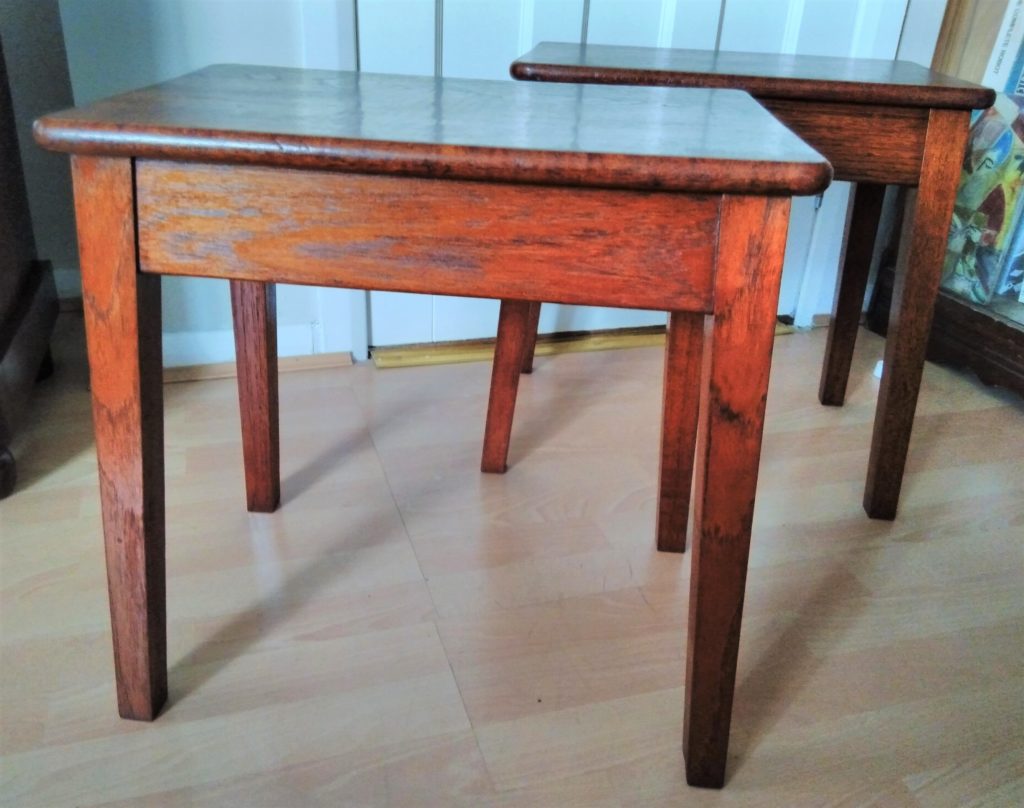 Can you spot the repaired leg?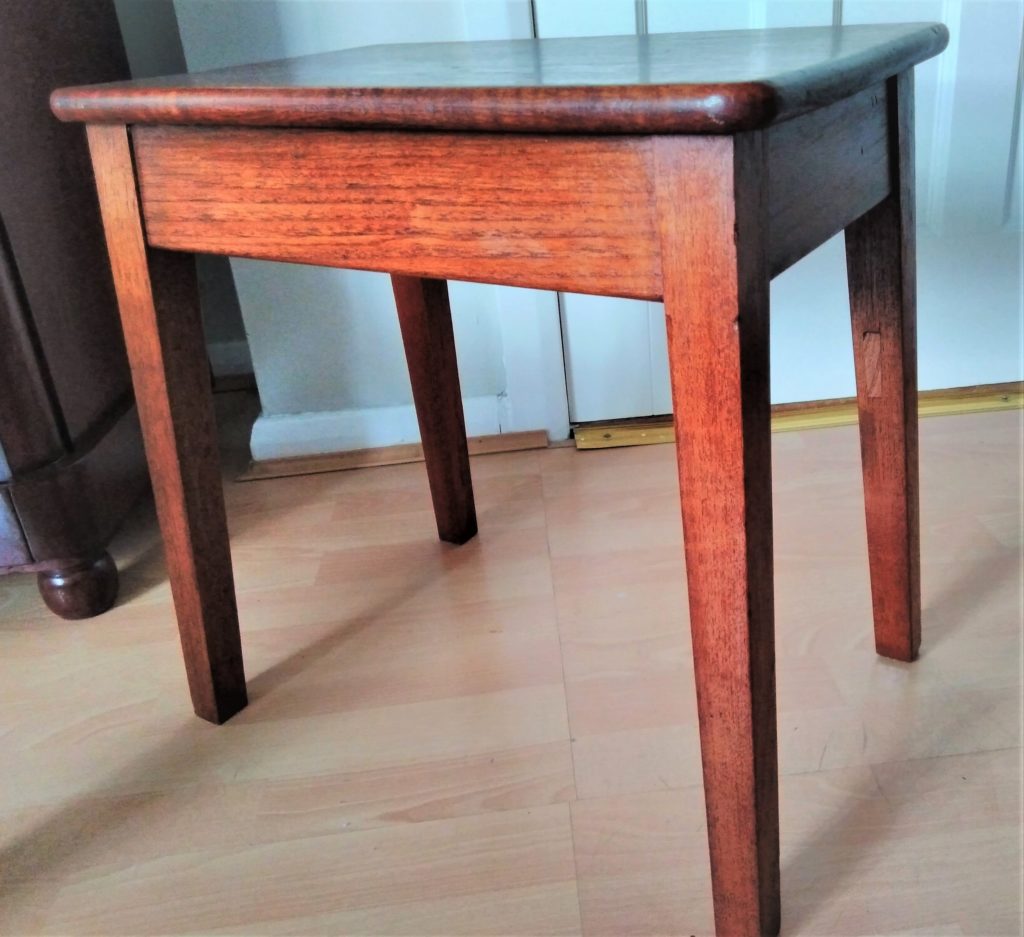 And the other side of the repaired leg, with a very fine shadow of where the new timber was scarfed in and shaped to match the small chunk that was missing.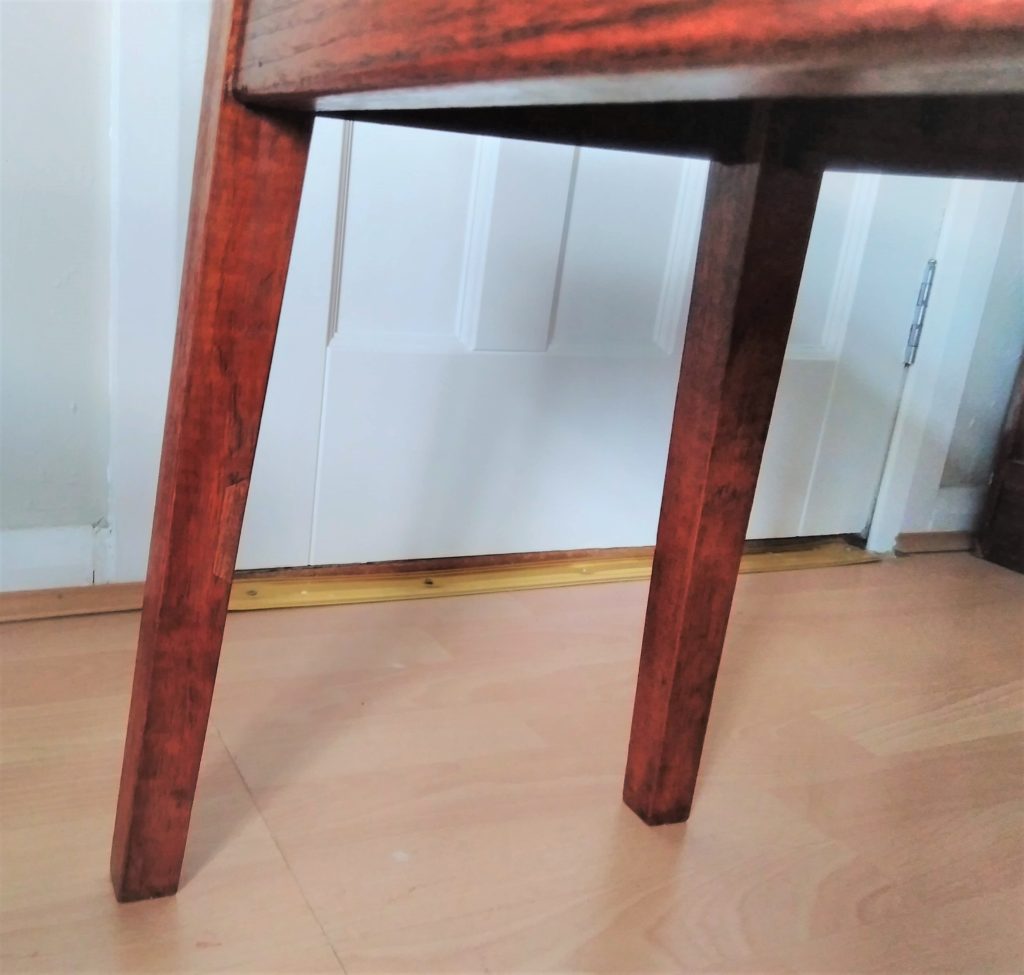 The beautiful grain of the elm, after waxing and polishing.