A client approached us with an unusual and exciting challenge. He had a table made from timber salvaged from an eighteenth century American warship called the Chesapeake. The ship was broken up with most of its timbers used to build the old watermill at Whickam, Hampshire.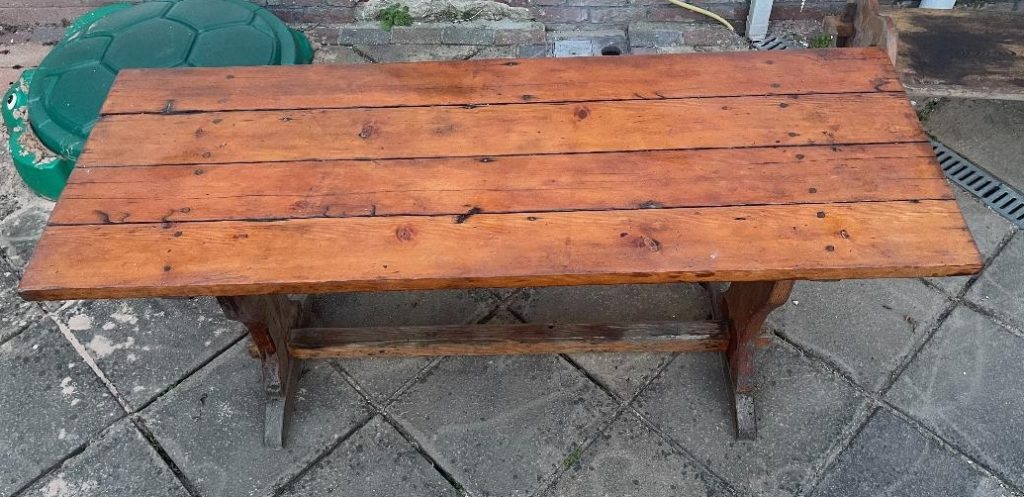 The client wanted to keep the top but replace the legs with an X frame made of sapele. He was keen to preserve as much of the patination and character of the original timber as possible. So they were squared and joined edge to edge with a tongue and groove then set within a mitered border.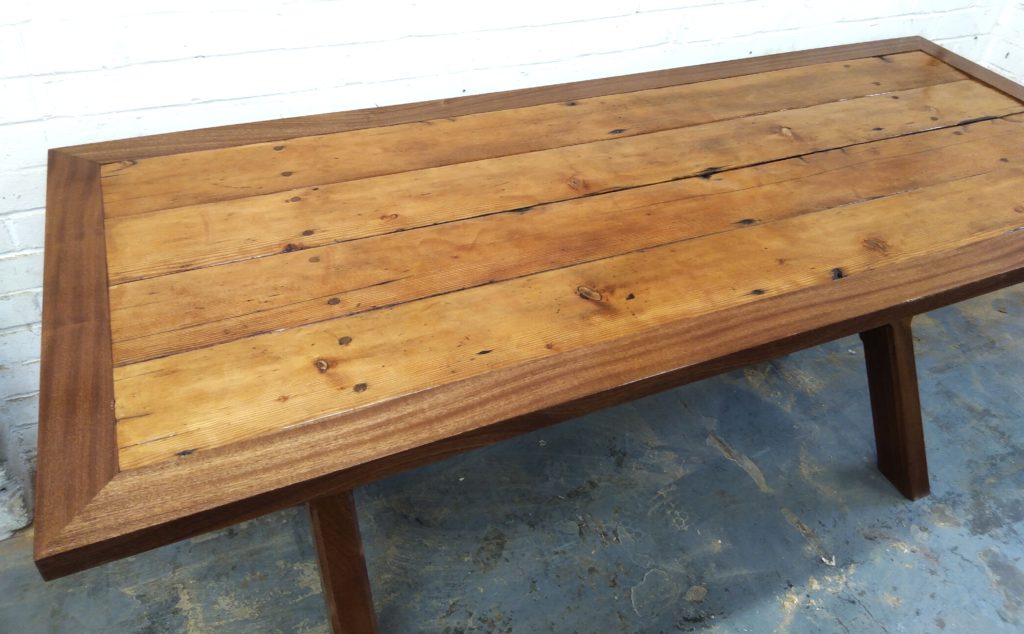 An X frame was created to support the table top, using thick sapele sections.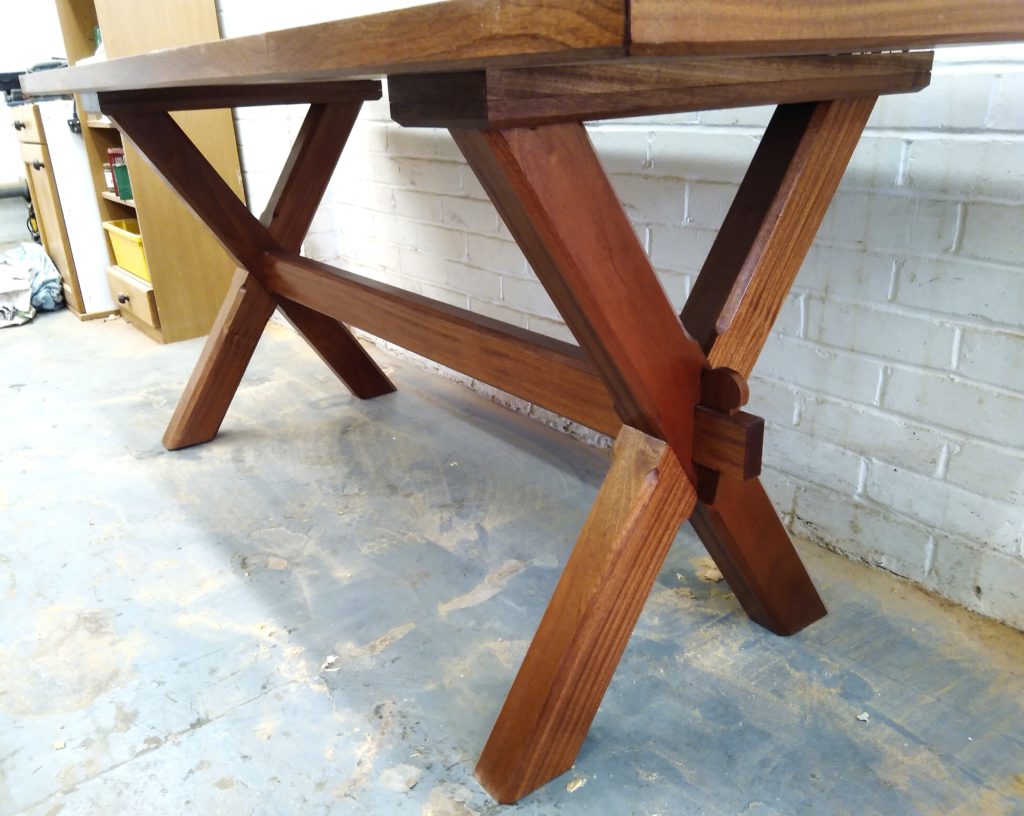 Finally, a 6 mm tempered glass top was made to create a true, flat surface.