A battered British mid-century 'Ye oldy world' piece gets a makeover, upgrade, repairs and refinish: The customer wanted an extra shelf inside, and to have an oak frame built underneath to match an existing piece of furniture.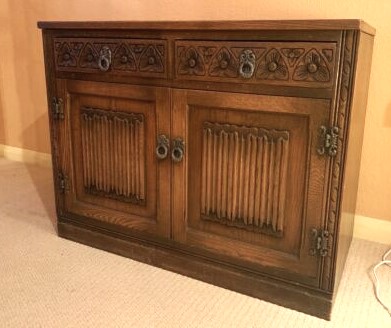 We created a mortice and tenon frame to the size of the cabinet.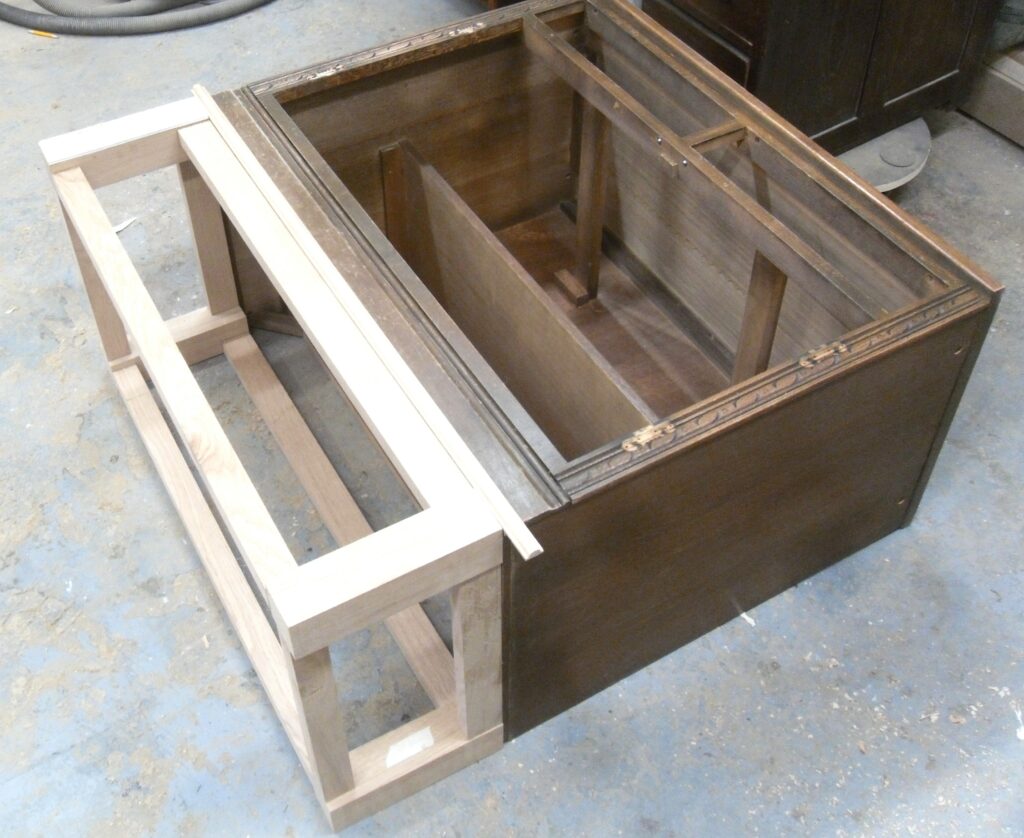 A template of the legs profile was created.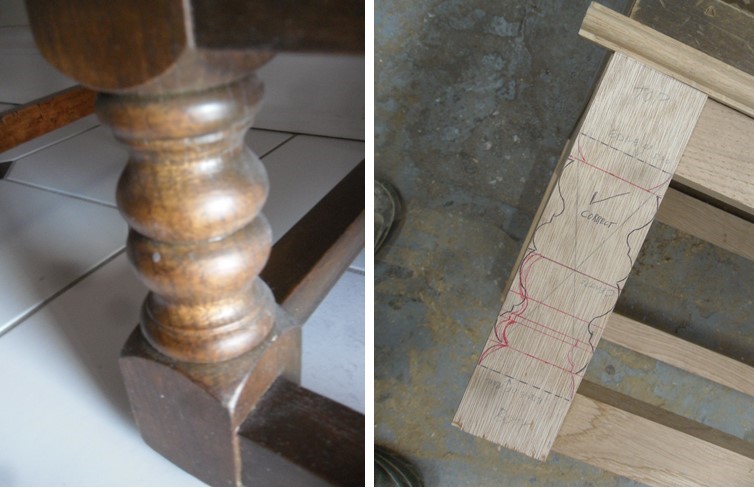 The four legs are turned.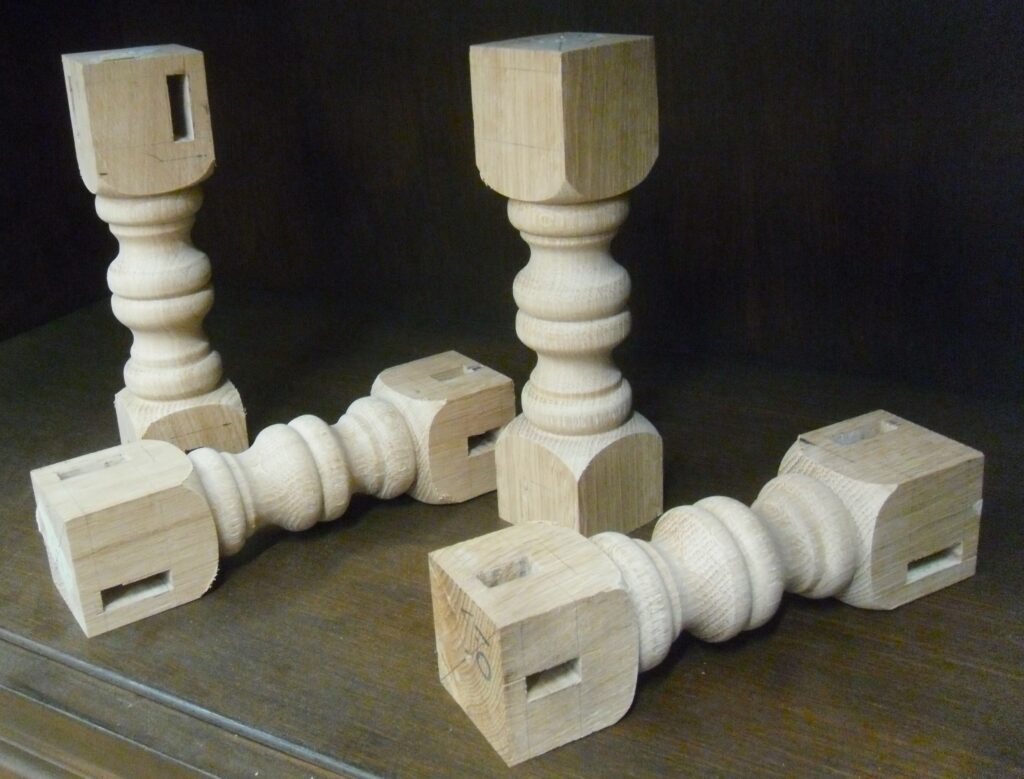 A custom moulding is shaped to decorate the cabinet edge,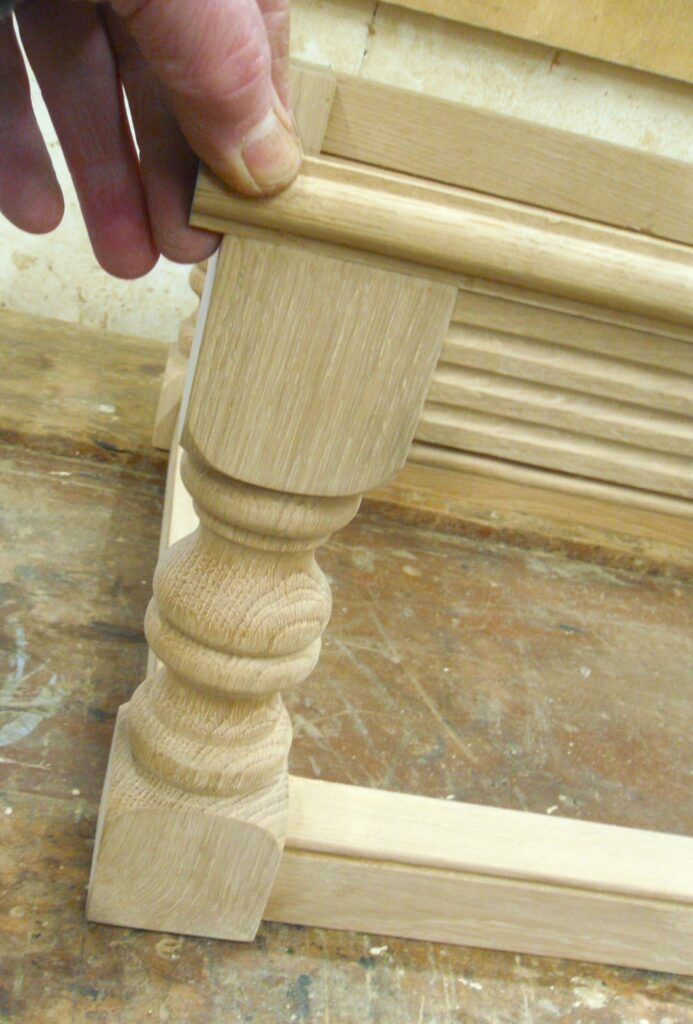 The frame is assembled and glued together.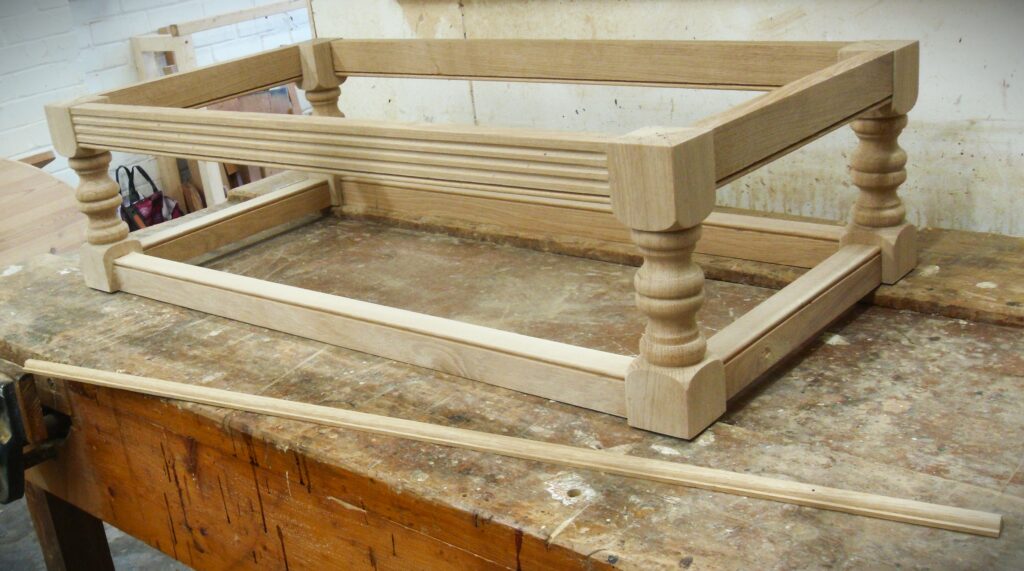 The extra shelf is fitted inside.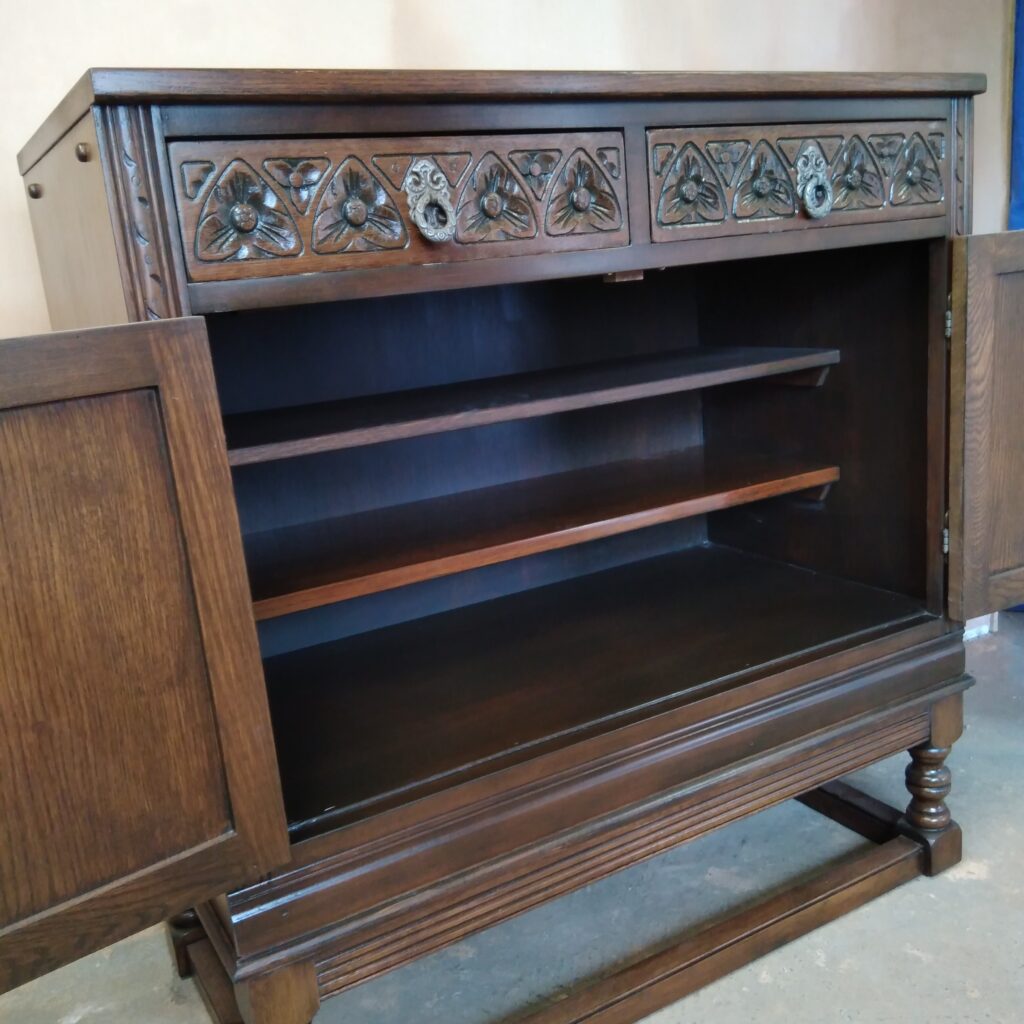 The cabinet is assembled and sprayed with 4 coats of varnish after being recoloured.