John and Sylvia Reid are synonymous with great furniture design. This modular single sideboard is part of the Stag range furniture manufactured by Stag Furniture in Nottingham, UK in the 1960s. An iconic British mid century design, which was only produced for a few years.
Made of teak veneer with beech lined interior, nickel handles original felt lined cutlery tray and pull out shelves. It sits on the unique V shaped, brushed nickel legs. It is accessorised with handcrafted L shaped handles.
This particular piece spent some time in a container and needed a complete clean up and refinish. The top had deep ring marks and stains.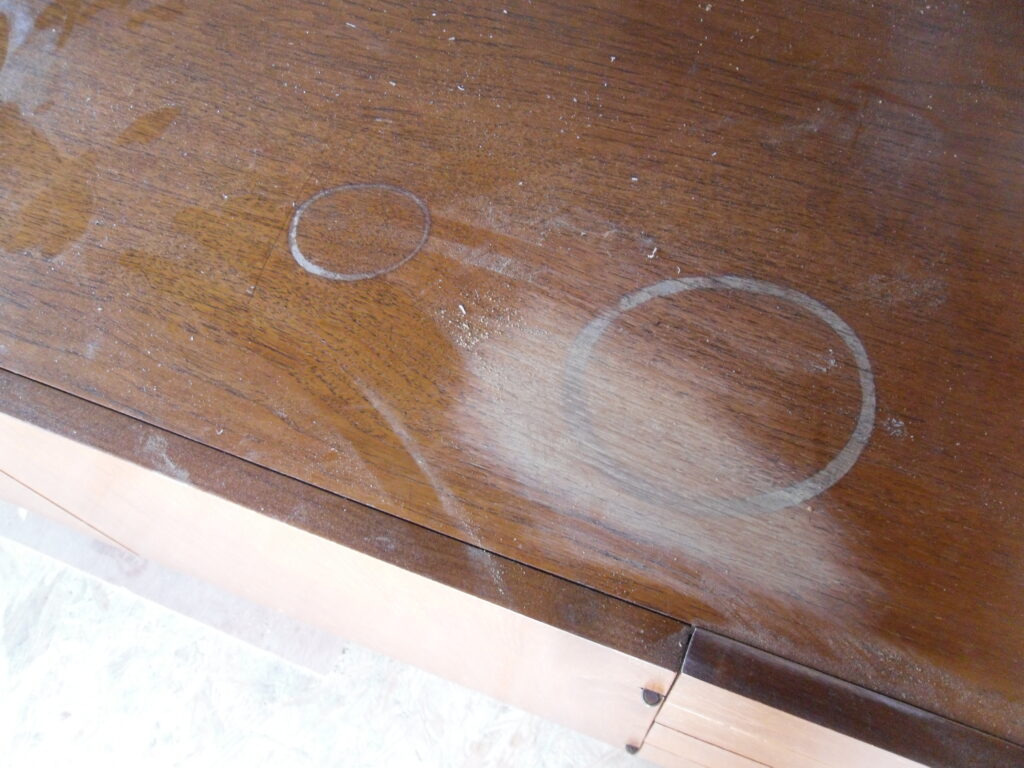 The veneer was blistered in places and needed to be reglued.
After removing the existing finish, the top was cleaned and bleached to remove the stains and the whole cabinet was refinished.
The handles and feet were cleaned and scrubbed to get their shine back.