This 1950's extremely valuable cabinet originally came from the USA and was in need complete restoration.
The veneer was flaking and falling off, the black finish cracked and peeled off, the handles had fallen off and the drawer rails were a bit wobbly.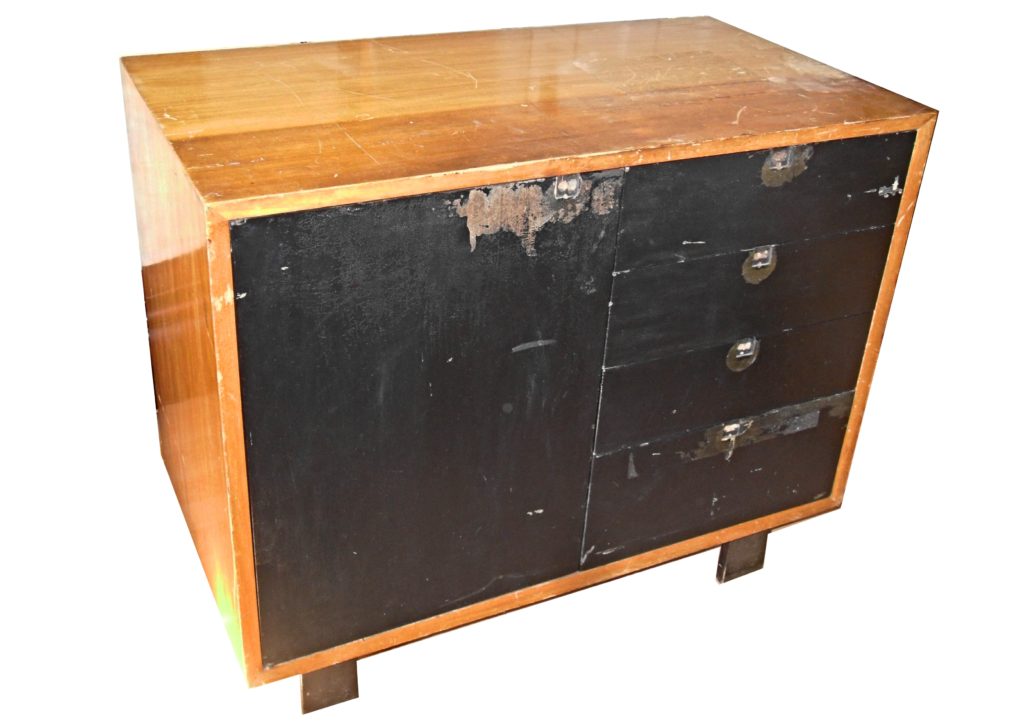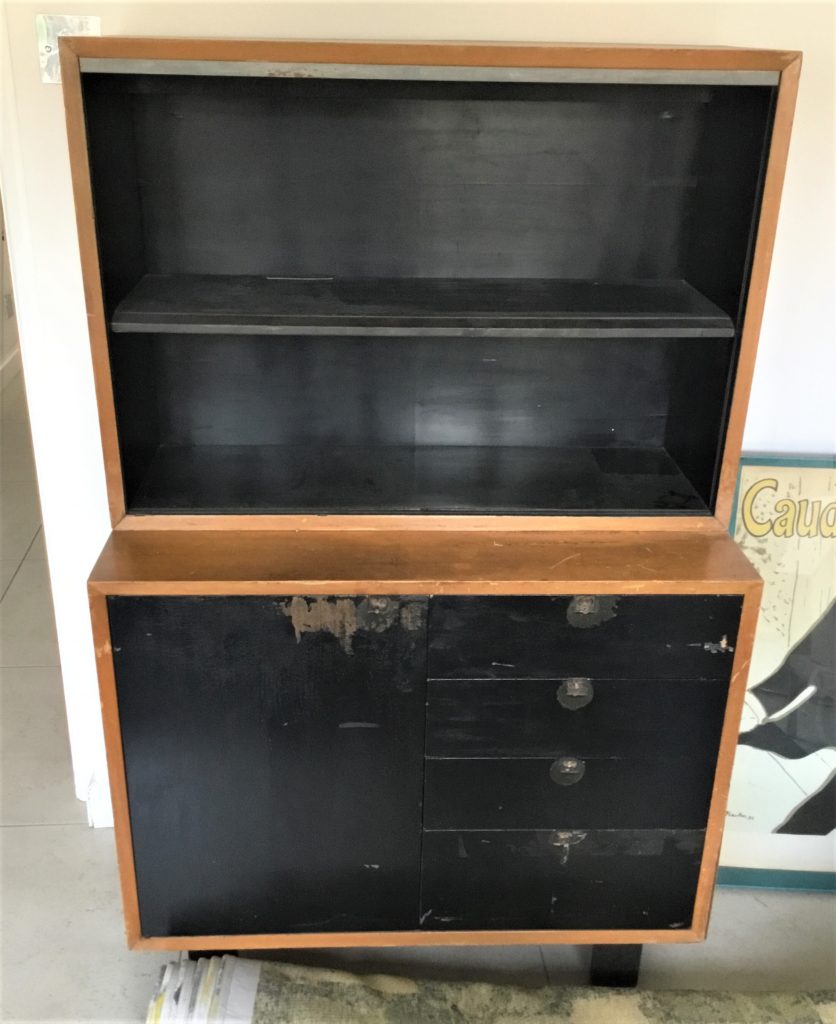 The piece was completely stripped from its flaky finish and cleaned up. The veneer was reglued where possible, and replaced in other places before being refinished. The black doors and inside cabinet where re-sprayed and re-finished.