We do seem to specialise in restoring unusual and wonderful objects. A customer brought us a gramophone from c. 1950s with a damaged speaker grille. The veneer was chipped and damaged in places, or completely missing in others. The actual chipboard support was damaged beyond repair.
The gramophone had 2 lengths of aluminum strips, coloured in gold, which were dented and scratched.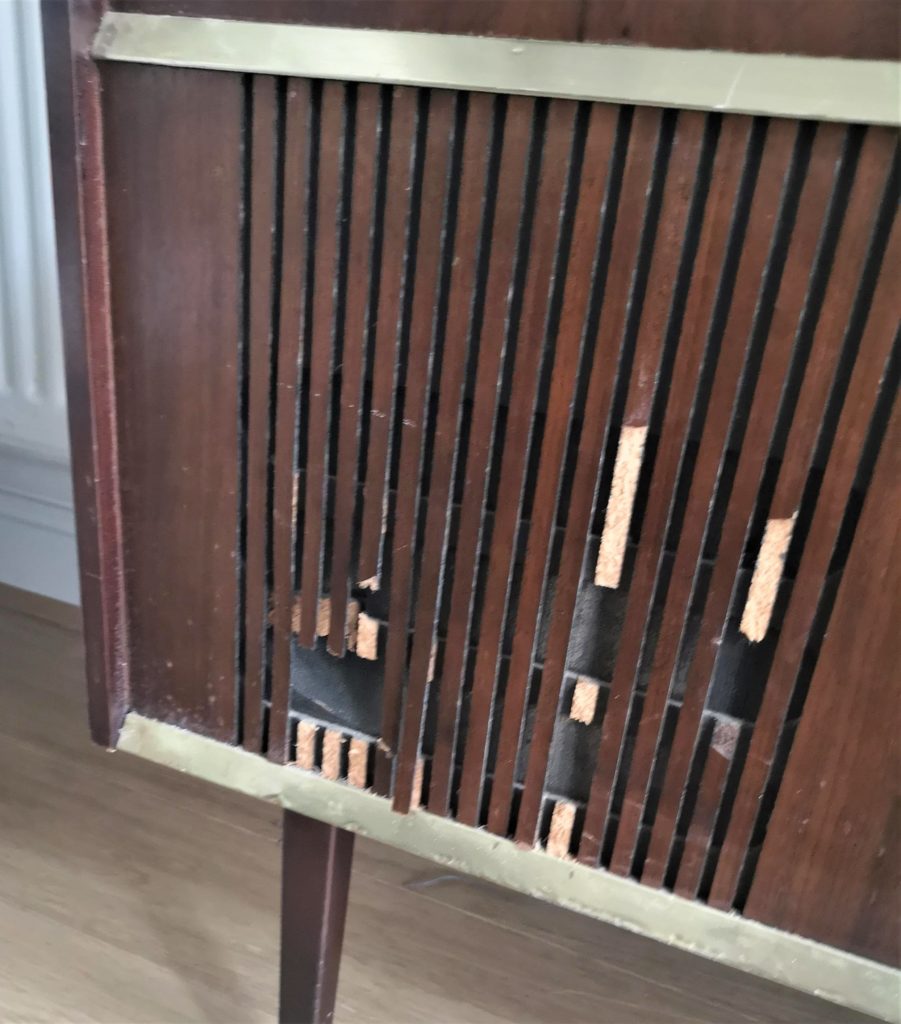 We started by removing the aluminum strips as they were sitting on top of the grilles, then we delicately pried the grille itself off the carcass.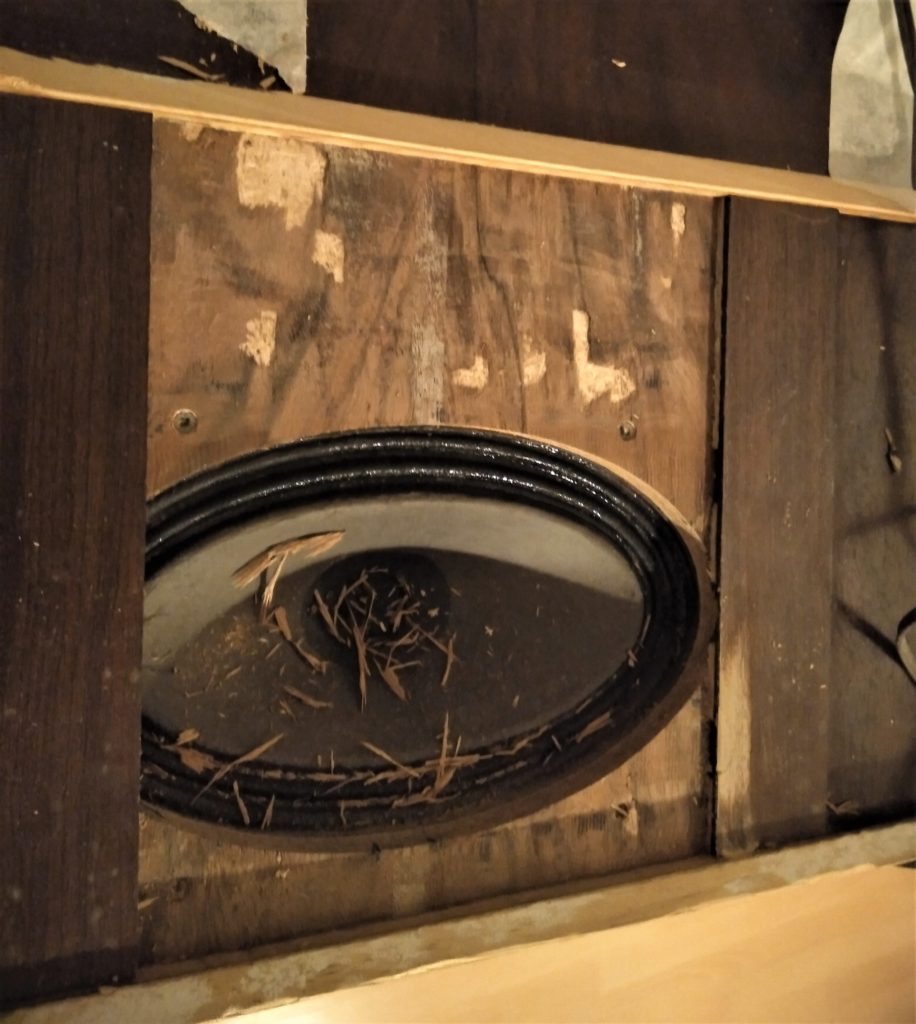 We then needed to recreate a grille. For that, we routed a piece of plywood to get the same holes as on the original one.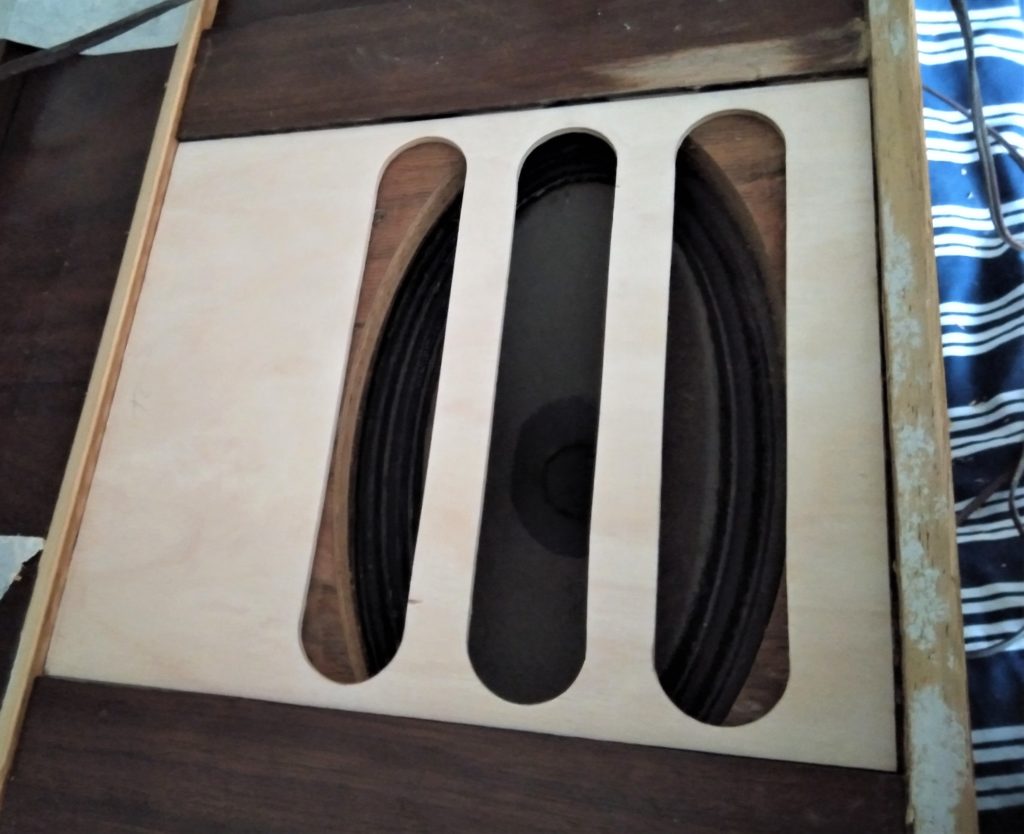 Then we created a batch of thin walnut veneer strips to glue on top of the routed plywood.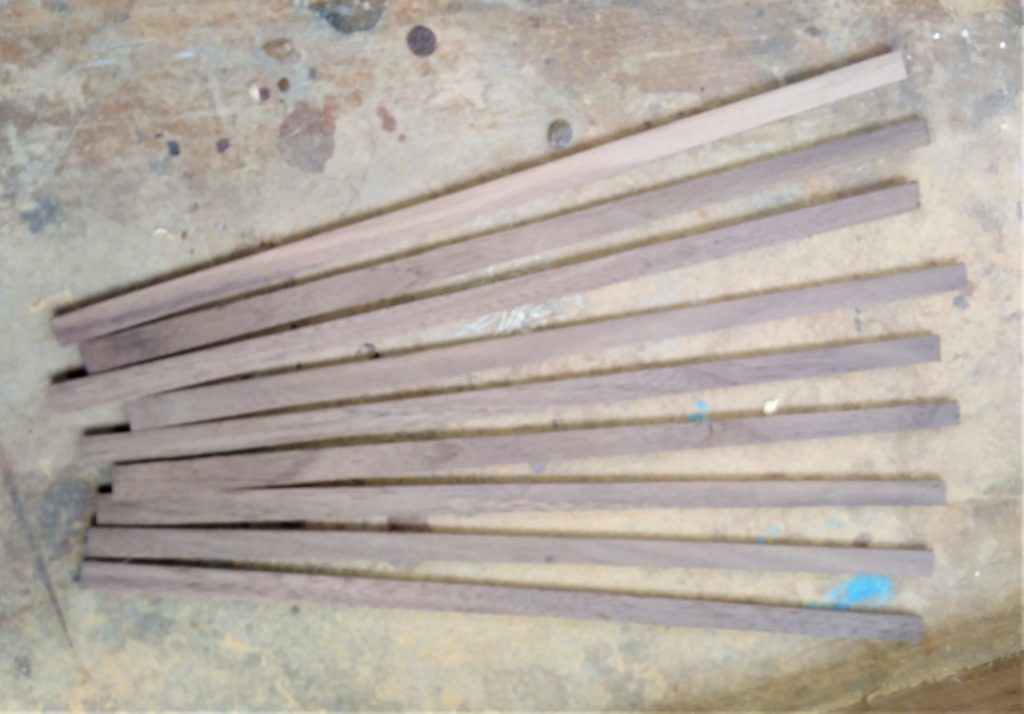 We dyed the plywood and glued the walnut strips on top at regular intervals.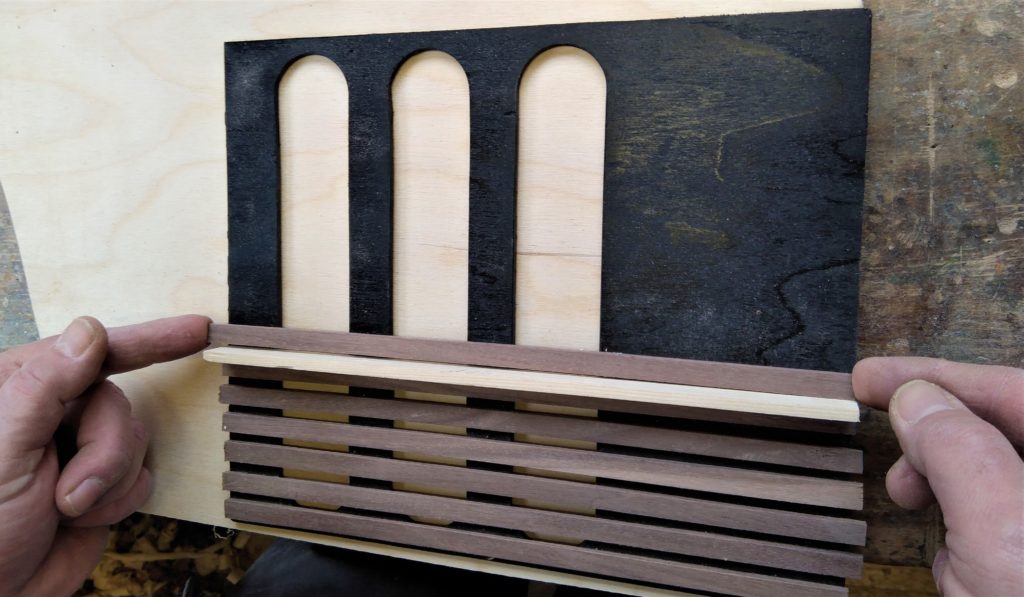 The new grille is glued in place. It is then coloured to match the rest of the gramophone, and varnished.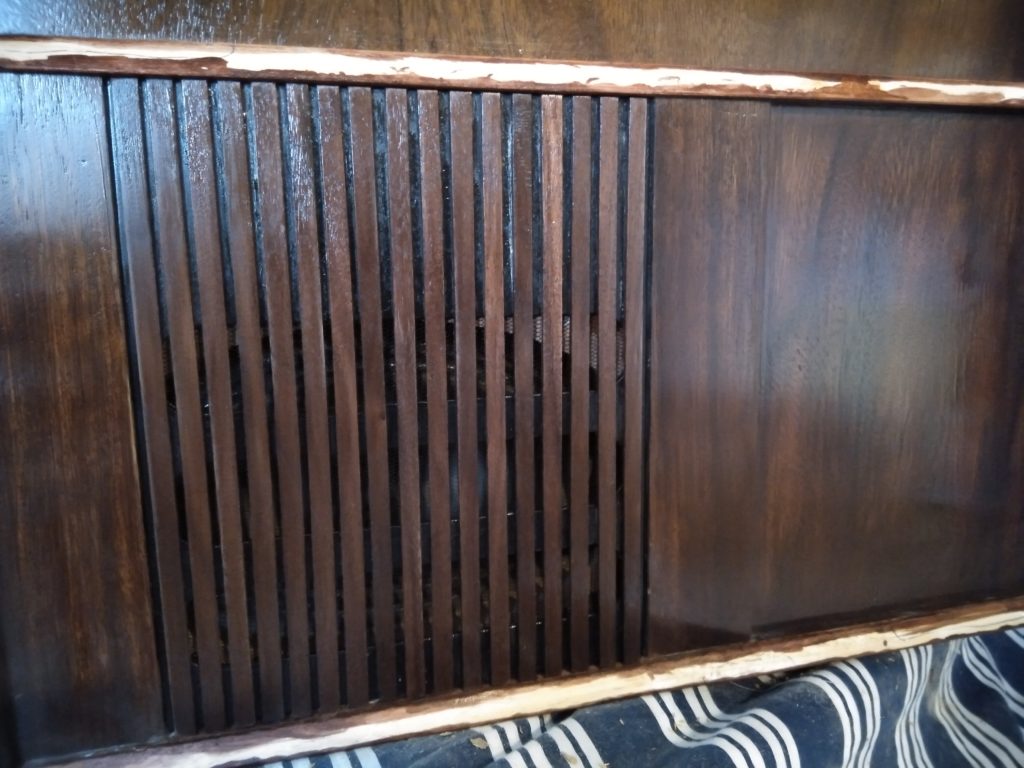 The aluminum strips being unusable, we got some new ones which we sprayed in gold to match the originals.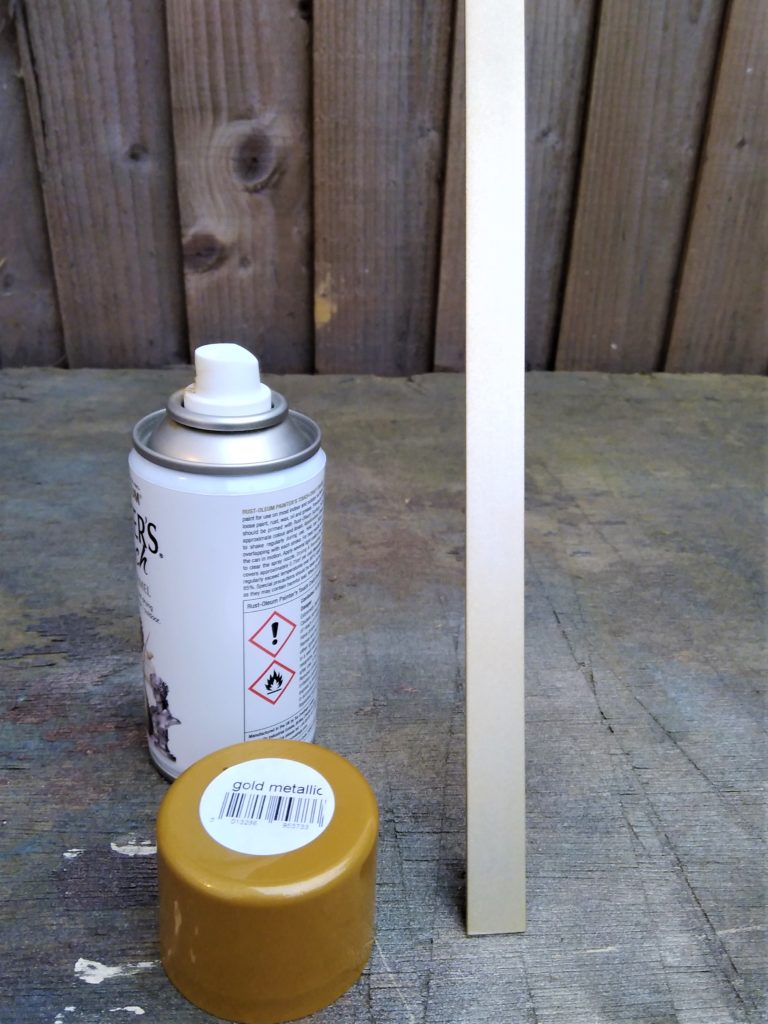 The gramophone is then cleaned up and the varnish revived. Ready for another 50 years of use.