The owner of this delightful little coffee table purchased it for £10 in a car boot sale. She brought it to us just to reglue the top that was falling apart. When it arrived, we immediately recognised it was a vintage Ercol coffee table worth between £400 and £500, and known as the Ercol 398 Golden Dawn Windsor beech and elm coffee table.
We suggested to the customer that we restore it entirely to bring it back to its former glory: the finish was completely gone and all the joints were so dried up they were coming off.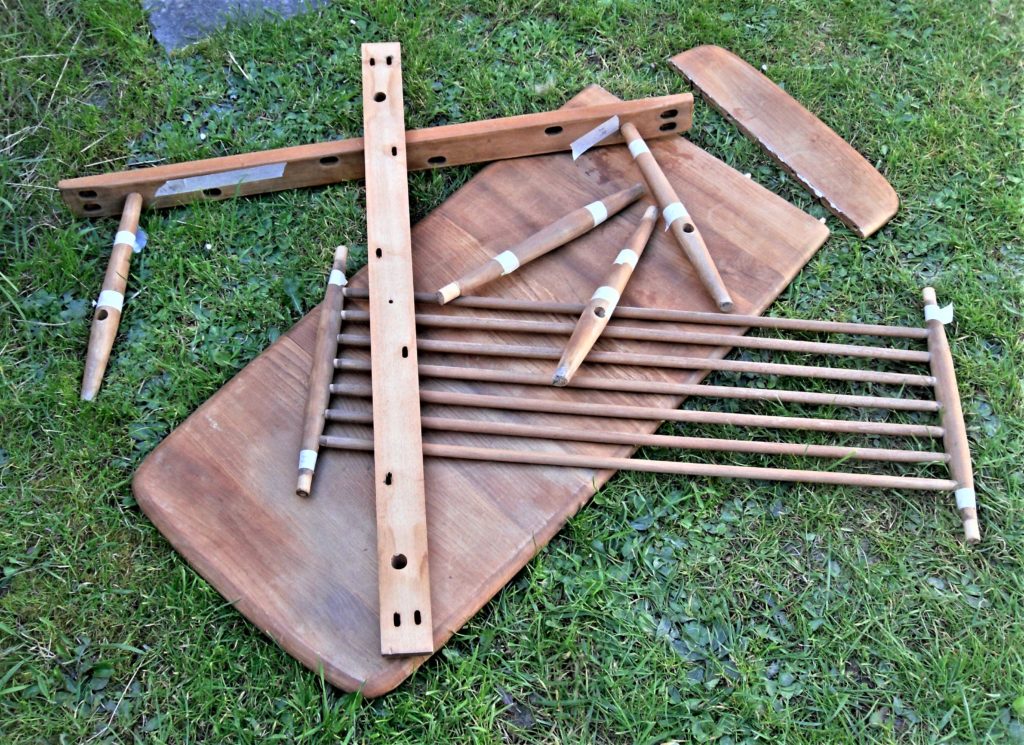 The table was completely dismantled, all the joints cleaned, and everything was re-glued together. We also bleached the dark stains off, removed the water rings, and sanded down the spots and other imperfections that dulled the top. We then applied several coats of a clear Osmo oil which accentuated and showed off the beautiful elm grain.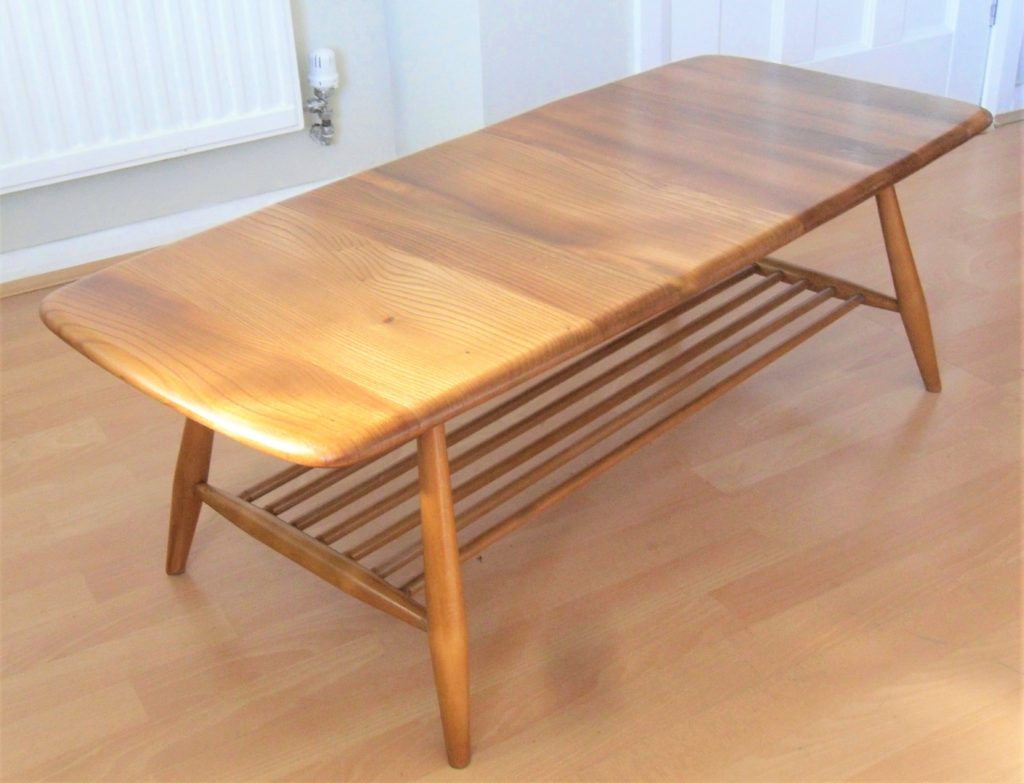 The customer was delighted to get her little table back looking so shiny.