This customer had had this little table for a very long time and it was in dire need of a good clean up. The top part had lost its colour to years of exposure to the light, the varnish was gone, and there were multiple water marks on the timber. The drop leaves were darker with the varnish peeling off. The customer wanted it to be restored to its former glory.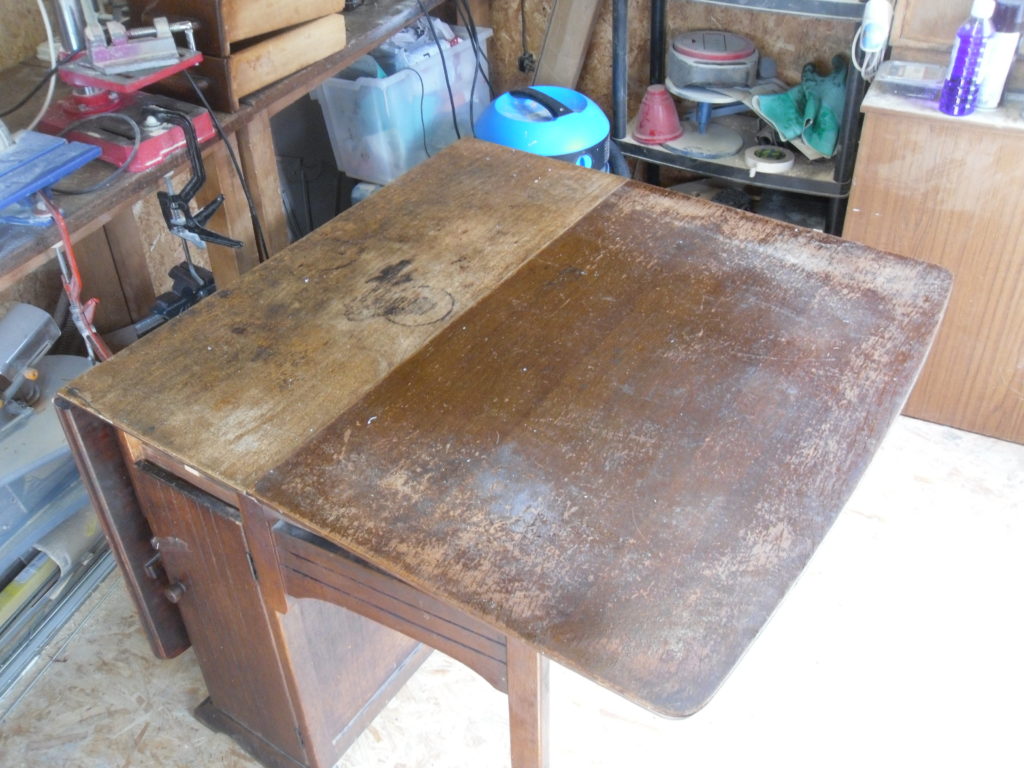 We stripped off the varnish from the entire table, top, legs and sides, and cleaned the timber as much as possible. Unfortunately, some of the stains were so old and deep that we couldn't remove them completely without damaging the timber.
We then recoloured the top to be consistent throughout and finished the job with a few coats of matt varnish.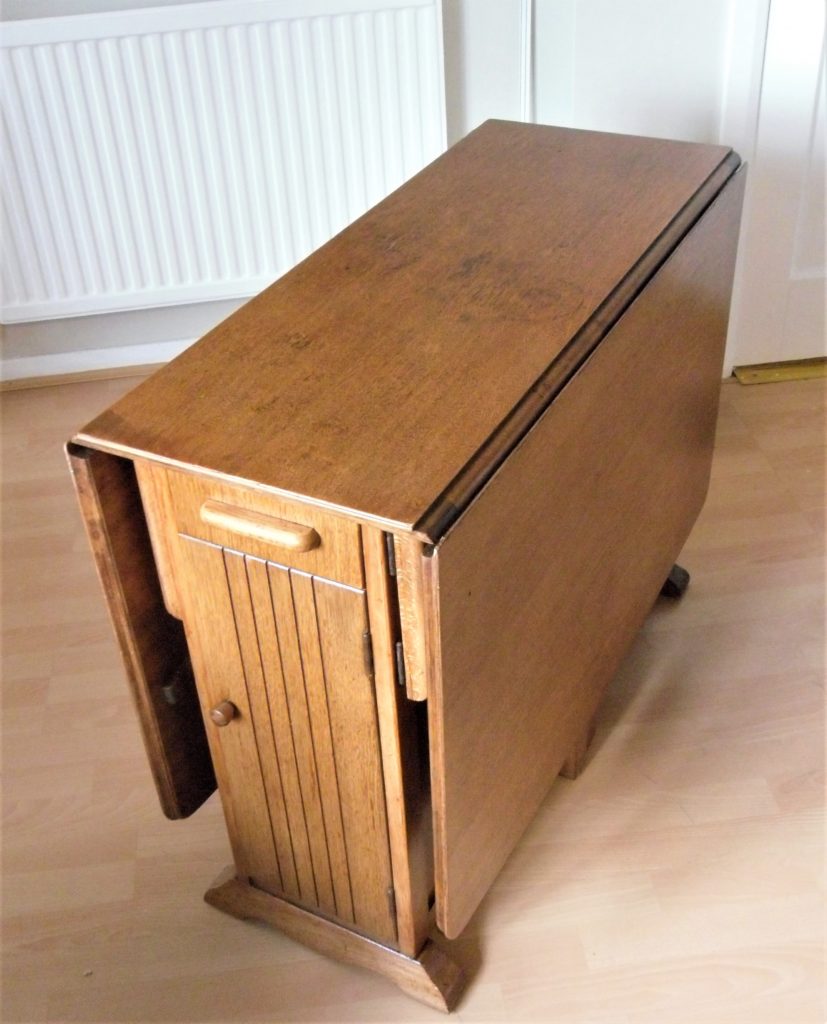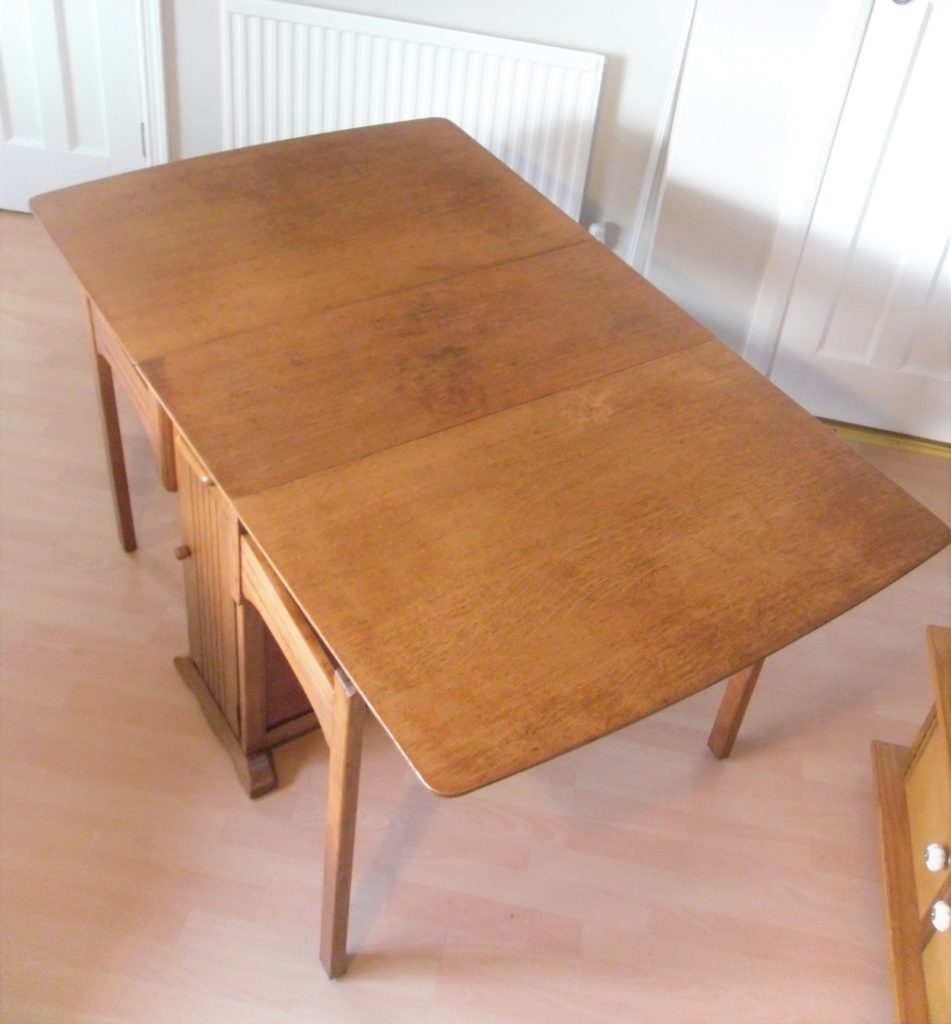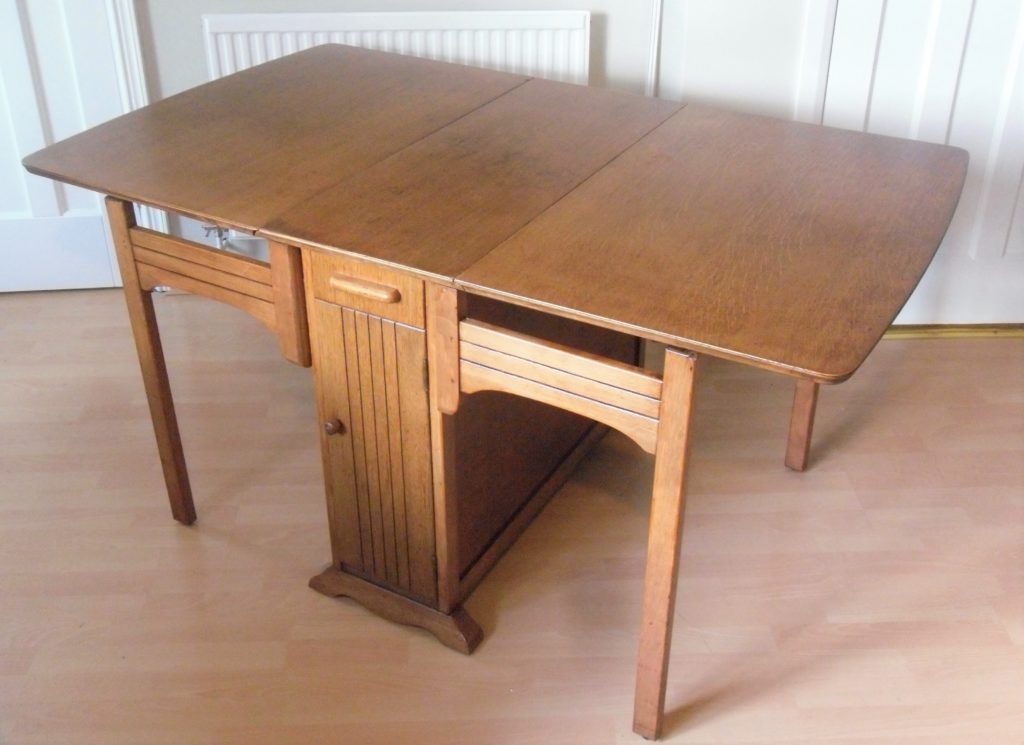 The table is now brighter and younger looking, of a nice rich gold colour throughout.