Having worked on several Ercol coffee tables in the past, we thought we knew what we would get when a customer said she was coming over with one of those for a quote. However, this one was different.
This was a very rare Ercol drop leaf coffee table, model number 456, from the Windsor Collection, with a hinged drop leaf at either end and supported by sliding legs. The table top and leaves are made from solid English elm, with the base and legs in beech with a suspended magazine rack.
The table was in a good state structurally, it just needed a good clean to remove some ring marks and stains on the top, and refinishing.
The existing finish was completely removed, and the top was bleached with oxalic acid in order to remove the stains. It was then covered in a coat of diluted satin finish for the timber to absorb before adding another 2 coats. We glass papered finely in between each coat in order to get a smooth consistent finish.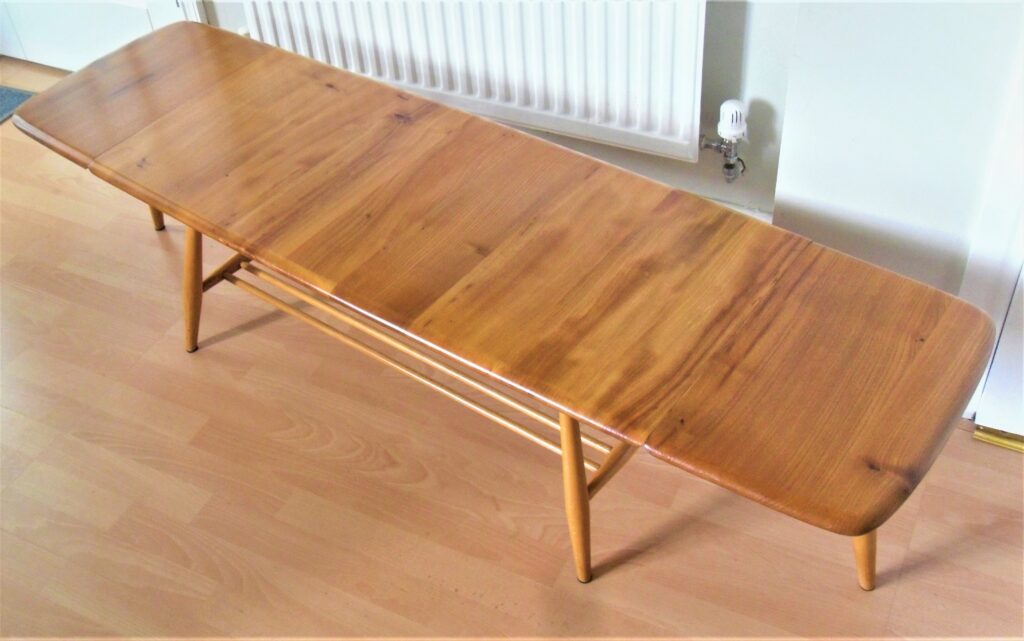 All ready for the next 60 years!