This smoker's chair was brought to us as it needed freshening up and a new seat. The structure was sound, so it was a simple matter of cleaning it, and bringing it back to life.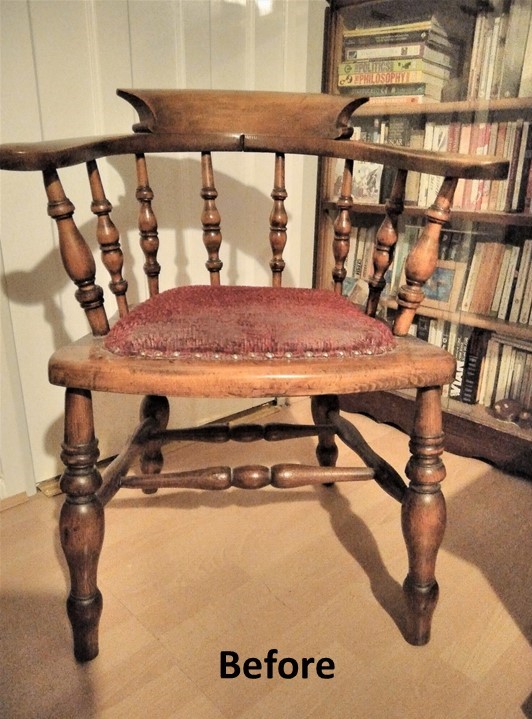 We got rid of the old and dark finish which hid the lovely timber underneath (elm and beech). We applied a transparent varnish which enhanced the grain and completely changed the look of the chair.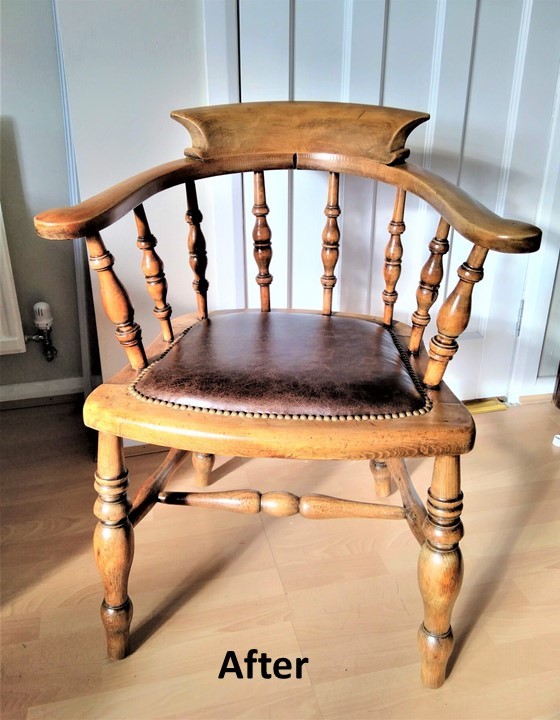 The seat was unpholstered in leather and with dark gold nails by Willow Tree Upholstery in Havant.