This unusual looking piece of furniture was brought to us by a customer who was eager to restore it back to being a functional and elegant cabinet. The bottom draw divider was wrapped, several shelf brackets were broken, the doors didn't close properly, the beading around the glass on the inside of the doors was incorrectly cut and was loose in places. It also needed a fresh coat of paint.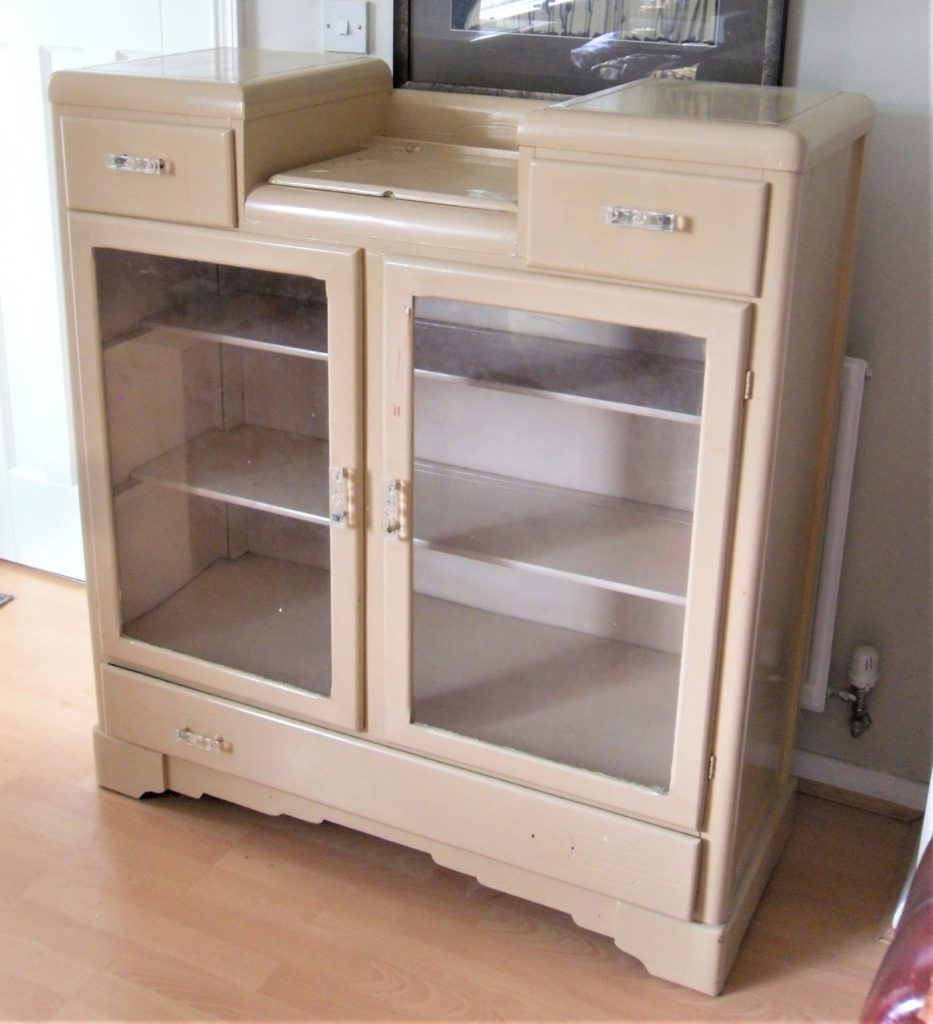 After being carefully dismantled, the bottom divider and the shelves runners were replaced. The paint was then stripped and the carcass cleaned and sanded before applying a coat of primer and 2 coats of paint.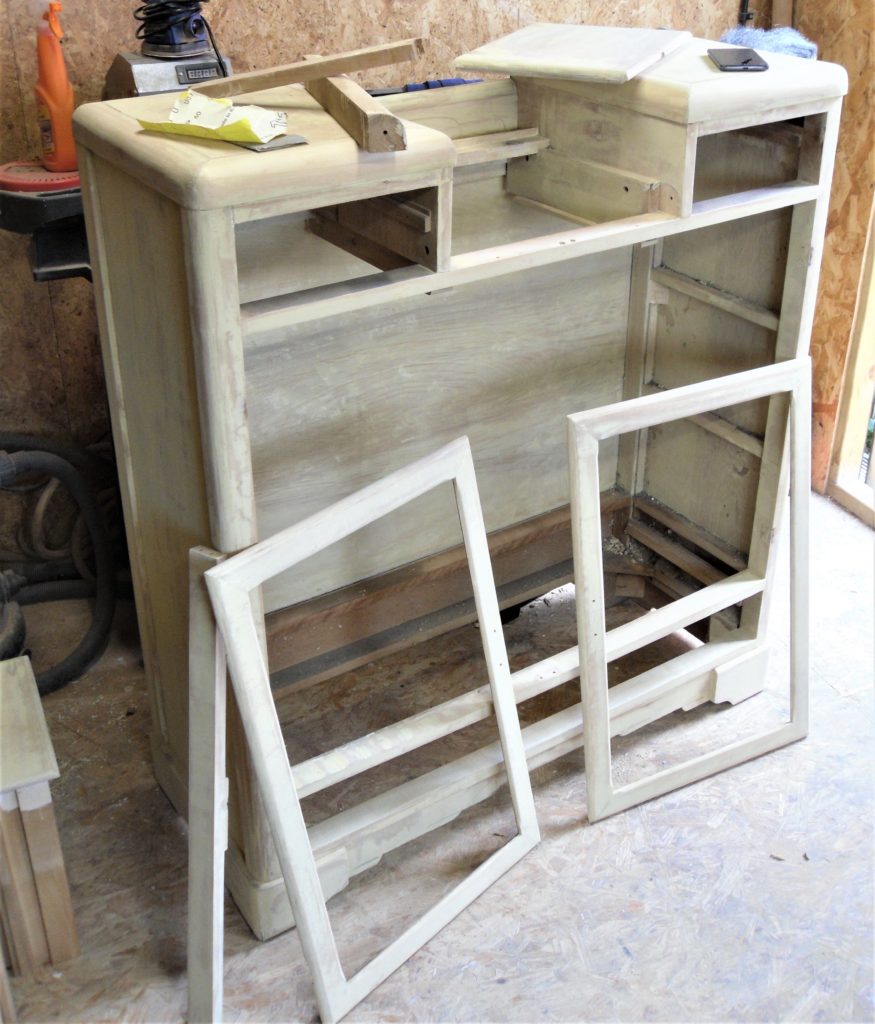 New beading was nailed into place around the door frames to hold the glass, hinges were carefully cleaned up and new door catches installed.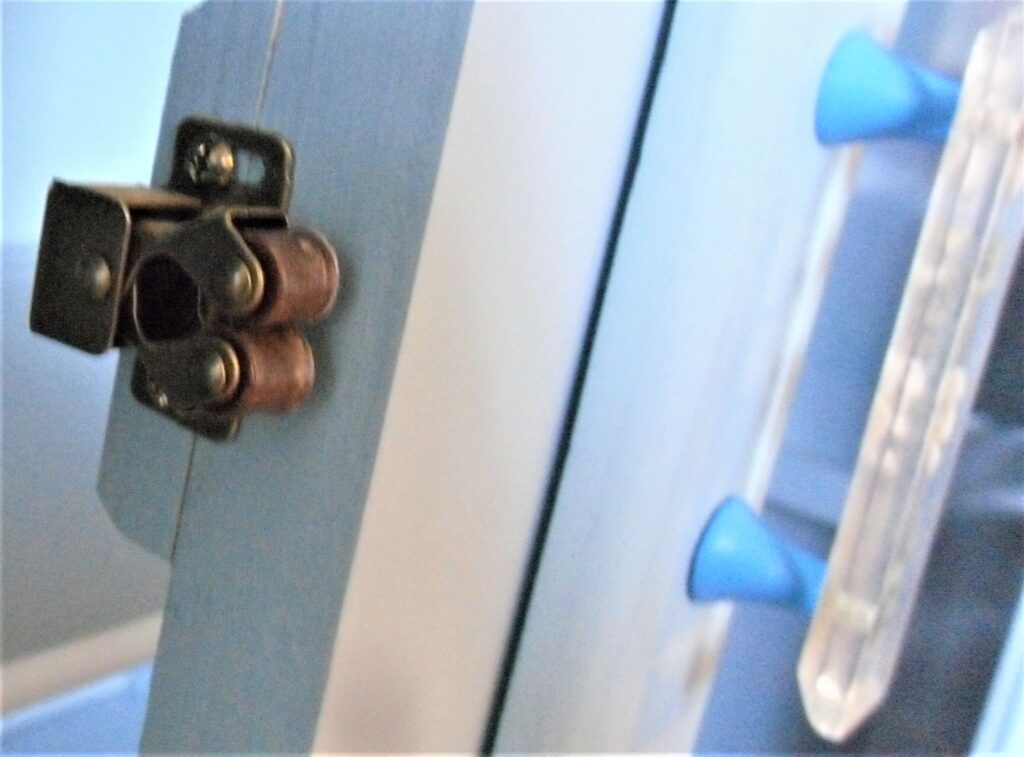 The original handles were looking a little dull once the cabinet had been repainted, so we decided to upgrade them by spraying the plastic part holding the screw in a matching blue.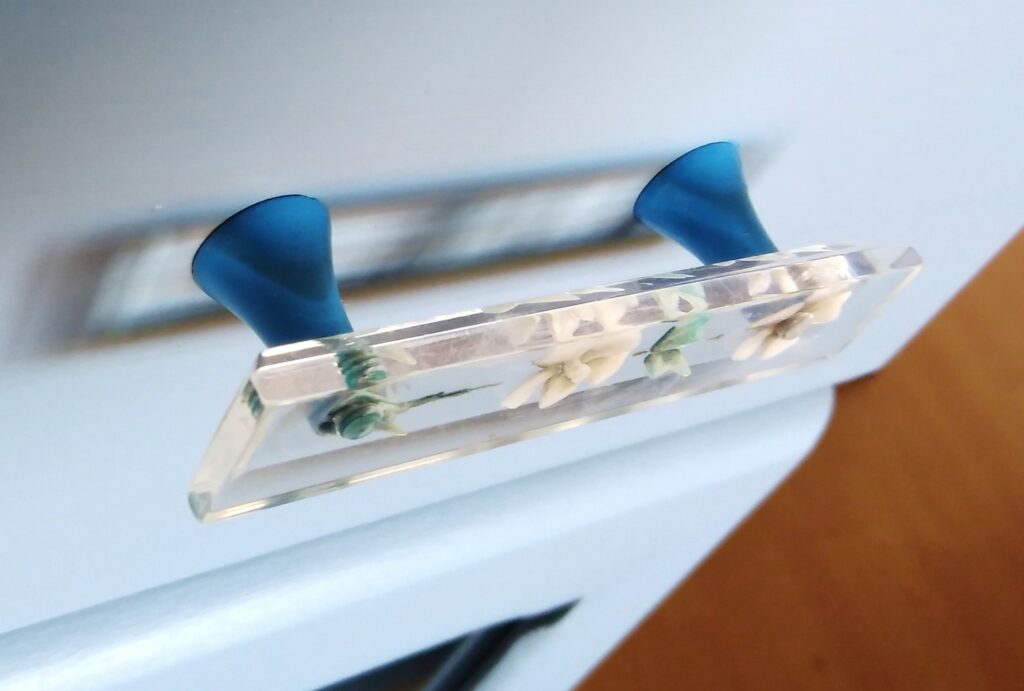 We did the same for the hinges for the cutlery lid on the top of the cabinet.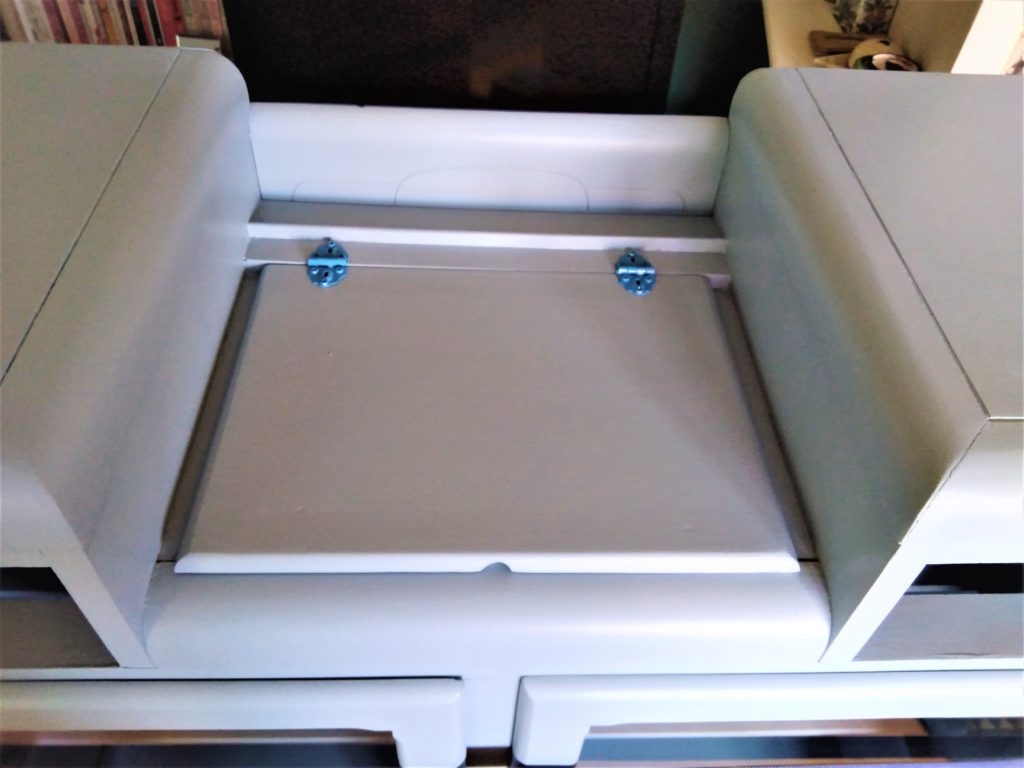 Finally back home, the cabinet is tucked in its new place, looking brand new, elegant, and rather stunning.