Florence Knoll was an American furniture designer who revolutionised office design and was known for her modernist aesthetic with clean lines and clear geometries that were humanized with textures, organic shapes, and colour.
This coffee table had been in storage for some time. Structurally sound, the teak veneer was stained and the edges frayed and damaged. It needed to be cleaned up and refinished.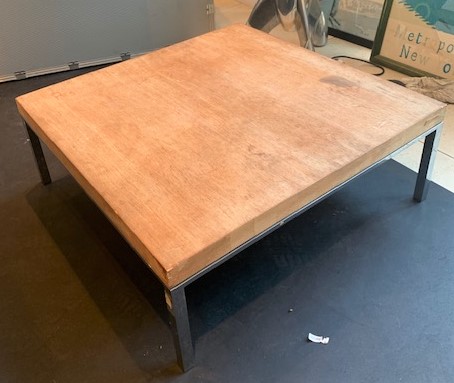 The top was cleaned up and bleached to remove the stains, then finely sanded to a very smooth finish. The veneer on the edges was replaced completely.
The table was then coated with 3 layers of gloss clear varnish which highlights the natural golden colour of the teak grain.