This gorgeous and unusual cabinet made of walnut veneer needed quite a lot of work done to bring it back to its former glory. The veneer was scratched, dry and peeling off in places, in some other places it was completely missing.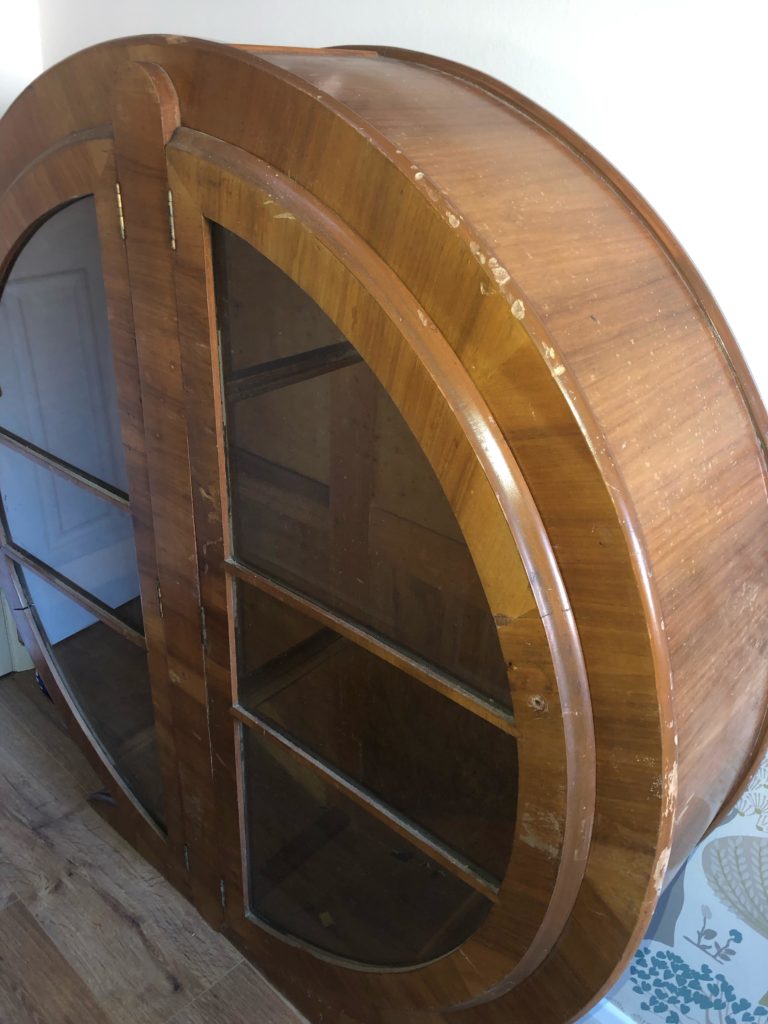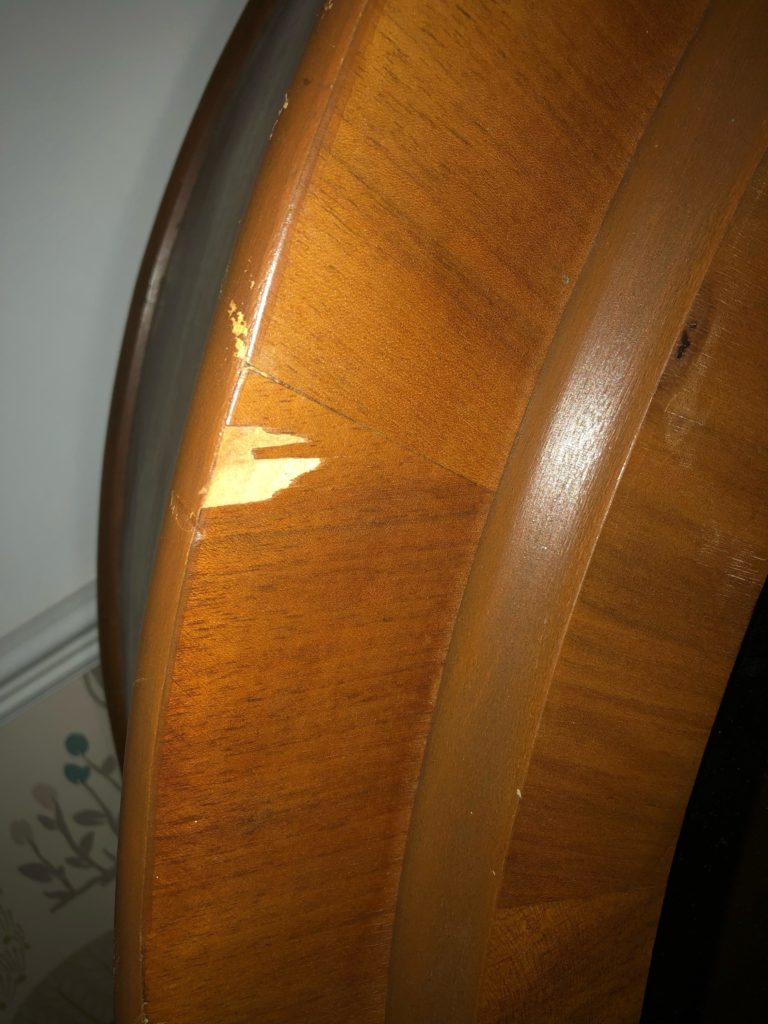 We removed a fair amount of the old veneer that couldn't be saved, we replaced it with new walnut venner, and we also reglued the veneer that could be salvaged.
After a lot of glass papering to ensure the new veneer and the old veneer were all seemlessly joined, we refinished the whole cabinet with several layers of lacquer that emphasised the natural beauty of the walnut grain.