We don't know how it happened, but this elegant little chest of drawers lost a leg: it somehow got broken at the joint.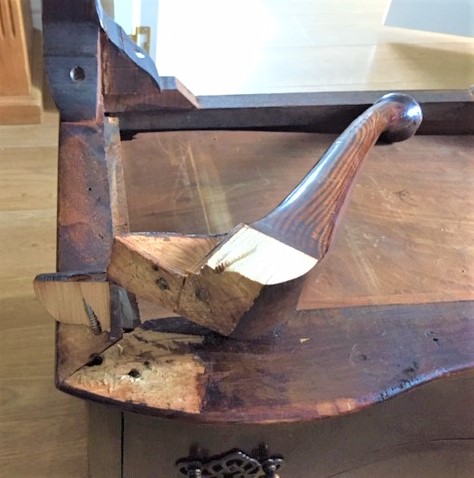 It was also looking a bit dull, with an old varnish unevenly applied leaving the middle drawer paler than the rest. The brass handles were also very much tarnished and somehow covered in verdigris. The whole thing needed to be cleaned up and refreshed.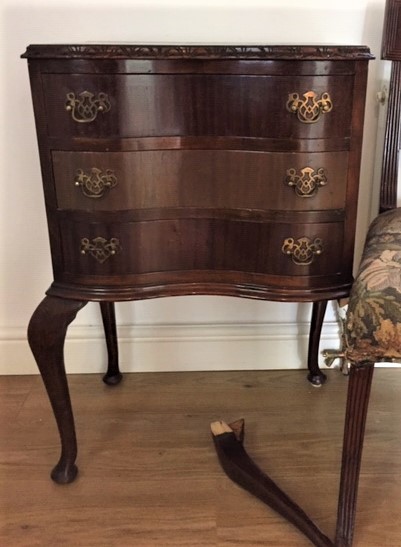 After re-gluing the leg in its original position, the whole piece was stripped of its old finish before being refinished with 2 coats of gloss varnish, and glass papered in between coats to ensure the finish is very smooth. The handles were soaked in a bath of vinegar to remove the green dirt off them. They were then buffed to a shine.
Once reassembled and waxed for extra shine and protection, this pretty little chest of drawers is back to its former glorious self.